The Glaswegian outfit have been rightly buzzed about in 2019, so we thought it best to find out who TF they are…
OK, so odds are that – if you're an insatiable new music fiend like us – you have probably come across Walt Disco. The Glaswegian four-piece are one of the standout bands of 2019 and are very rightly causing a stir with their unapologetic New Wave and 80s-inflected blend.
Odds are that you can probably earmark a few influences in their aesthetic and sound, but we're more than a bit partial to the output of Walt Disco's favourite decade. Along with hometown pals The Ninth Wave, there's clearly something in the water up in Scotland. We grabbed the band to learn more about their journey so far…
Who TF are Walt Disco?
Rock Band
How long have you been making music?
In our current form, about a year.
Why do you make music?
It is the easiest form in which we can express ourselves.
What are you biggest influences?
Glam bands such as Queen, Sparks and Adam Ant, Scottish post-punk bands The Associates, Simple Minds and The Blue Nile, along with modern art-pop such as Bjork, St Vincent, Charli XCX.
What would you say has been your best moment so far?
One that springs to mind because it happened recently was at our headline show in Edinburgh. The crowd was as loud as the music and the whole stage and speaker system were shaking; it was quite surreal.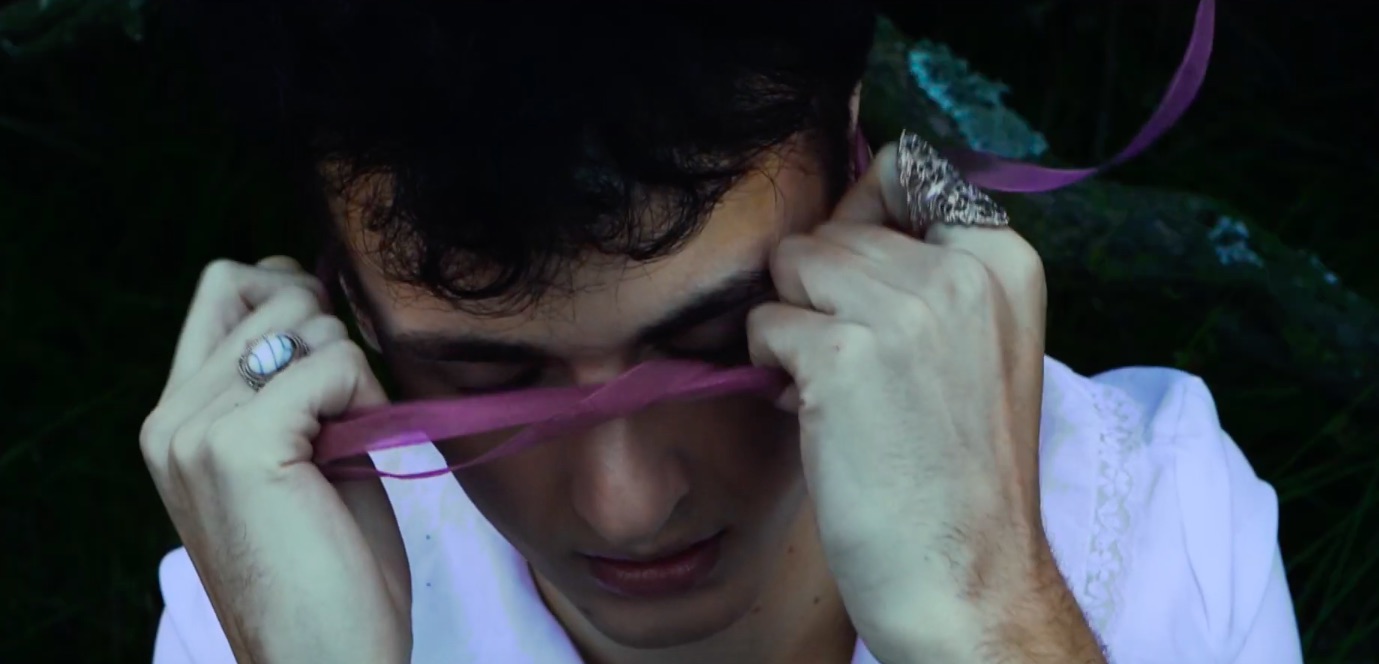 What do you want people to take away from your music?
The beauty of music is that people can come away with their own interpretations, but I would love for people to gain more self confidence from our recordings and live shows.
What's your dream "I've made it" moment?
Performing at Wembley Stadium.
You've just been on tour with fellow Glaswegians The Ninth Wave! What was the experience like? Any memorable tour tales?
It was such a pleasure to go out on tour with, not only our best friends, but a band we love so much. Celebrating the release of their debut album after the sold out Manchester show was such a special moment.
We love your singles 'Dancing Shoes Won't Fix My Mind' and 'Strange To Know Nothing', could you tell us a bit more about them?
'Dancing Shoes' is the latest single and the song we've had for the longest time. It was a turning point in terms of direction in the band and is still one of our favourites to play live. 'Strange To Know Nothing' is always symbolic of the time I fully committed to doing music, as when I wrote it it felt like a real positive step in my songwriting.
What plans do you have going forward?
We're going to America in March to play SXSW, and have a busy touring, writing and have a recording schedule planned for 2020.
And finally, who is your biggest fan right now?
Is it not you?
'Dancing Shoes' is available now via Holm Front Records.