We had a chat with the effortlessly engrossing Molly Burman following the release of 'Fool Me With Flattery'.
At just 19 years of age, North London singer-songwriter Molly Burman looks to have concocted a sound that feels both majestically effortless and immediately engrossing and fun. This shouldn't really feel like that much of a surprise however, the artist has been writing music since being just six years old, and has spent her life surrounded and being inspired by musical sounds and stories.
Boasting a dreamy and almost ethereal pop sound, the artist looks set to take the UK scene by storm and latest single 'Fool Me With Flattery' is just the latest example of the young artists mastery of her sound. Melding easygoing melodies with her winning personality and headstrong, acerbic lyrics. We had a chat with Molly to find out a bit more about the woman behind the sound and what we should expect from her in the near future.
Who TF is Molly Burman?
I'm a 19 year old singer/songwriter from North London. I like to write about my experiences with heartbreak, fall outs, mental health and anything else that happens to me. I make music that I hope other people can relate to and hopefully they can see themselves in my lyrics.
How long have you been making music?
I've been making music for as long as I can remember. I would always sing melodies and write down random lyrics that I'd created. When I was 6 I recorded my first proper song with my dad, it was a little Christmas song and we gave it to all of our family and friends on CDs.
Why do you make music?
Most of the time I make music because I have something that I need to rant about or something that I need to tell myself. It's basically a way for me to speak to my subconscious. I've never been able to keep my emotions inside, I always need to get them out, whether that's through writing a diary or through my music.
What are your biggest influences?
My main influence is my life, everything that happens to me; every argument, success, heartbreak, that's what pushes me to make music. I would also say my family are a big influence, they are the reason I have such a love for music and they always encouraged me to be creative.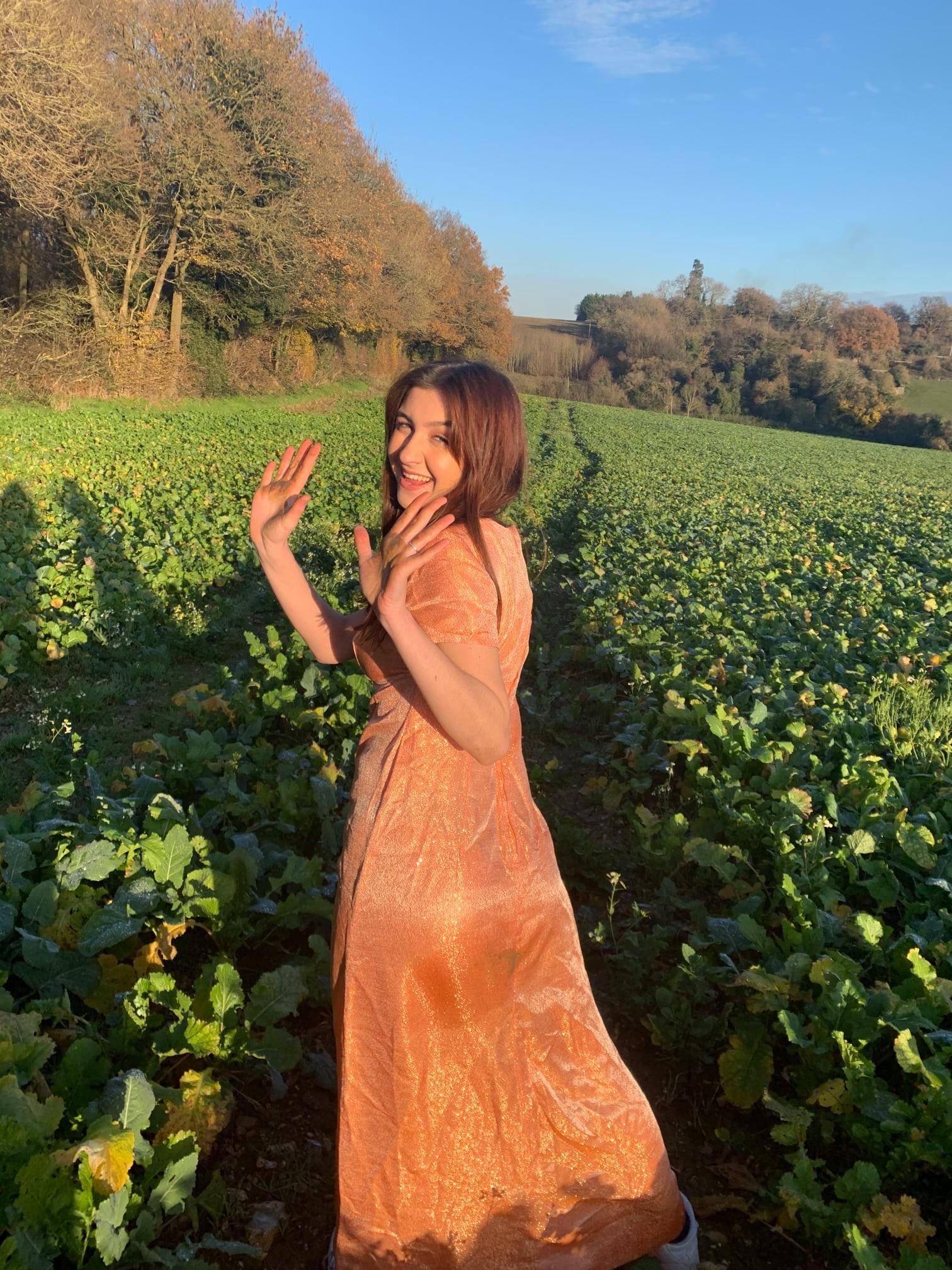 What would you say has been your best moment so far?
It would have to be seeing the music video to "Fool Me With Flattery" for the first time. I had no idea how it would look, and the director Dora Paphides did such an AMAZING job. It felt so good to see it because it kind of reassured me that I was going in the right direction and that this is what I want to do for the rest of my life.
How would you describe your sound to somebody unfamiliar with it?
I would say it's a mixture between dream/indie/bedroom pop . The kind of soundtrack you would hear on a sunny day in the park.
What's your dream "I've made it" moment?
Definitely having one of my songs in a 'Just Dance' game! It's one of my biggest life goals, it would be so cool.
We love your new single 'Fool With Me Flattery', what more can you tell us about it?
Thank you! Well, I basically wrote it as a big f**k you to the guys who had been treating me badly. I was on the bus home and the line "don't belittle me boy" came in to my head, I started humming the melody along to it. As soon as I got home I rushed to my room and let it all out. At the time I felt so ignored and almost started believing that I didn't deserve any respect. I needed to write this song to big myself up, remind myself who I am and let out all the frustration that I had been feeling.
What does the rest of 2021 have in store for Molly Burman?
Lots of new music for sure! I've been super busy in the studio, I have a lot of exciting new projects in store. Hopefully I will get to do some gigs too!
And finally, who is your biggest fan right now?
I'd have to say my cat Littlepaw. He always chills in the studio when I'm making music and he loves to hear me sing. He's been supporting me since day 1.