We had a chat with emerging indie pop artist Peyton McMahon as he embarks on a new chapter in his career as an artist
With his affable charm and engaging, thoughtful indie pop sound, emerging singer-songwriter Peyton McMahon has established himself as an artist to watch over the last few years with the release of his first five singles.
His latest, the CLOUT-lauded 'No Control', is his first since 2020 and something of an emphatic re-emergence from the artist. The artist's sound feels focussed and engaging on the track, delectably catchy and immersive, packed full of emotion and the artist's fierce, energetic flair. The artist feels revitalised and better than ever on the release with much more to come, and we had a chat with Peyton to find out some more about his plans for the near future and what his journey has been like to date.
Who TF is Peyton McMahon?
I'm an Indie Pop singer/songwriter born in Baton Rouge, Louisiana.  I make music about what I'm going through and what I'm feeling.
How long have you been making music?
I started playing piano and guitar when I was a kid, and started writing songs when I was maybe 10 or 11.  I would sing whenever I was home alone, and was always too scared to sing in front of anyone so I kept it as a bit of a secret until I was 16…my family and I went to Disney World and they had just opened up an American Idol attraction, so I decided to get over my fear and audition.  I ended up winning the whole day, and after that I went full force with it.  I joined a band with friends, started playing gigs, and a few years later started posting covers on YouTube.  Then I started sharing my own songs.
Why do you make music?
It's basically free therapy haha.  It's kind of a natural form of expression for me…I get a feeling of release and fulfillment that I can't really get anywhere else whenever I finish a song.  It's how I vent about things I'm going through and make sense of it all, and when it comes to the sonics of it, music just makes me feel more alive than anything.
What are your biggest influences?
So many.  Jeff Buckley is a huge one, the emotional quality of his voice especially.  As a kid, I grew up listening to artists like Matchbox 20, John Mayer and Lenny Kravitz, along with a good bit of Pop.   I've also definitely been influenced by powerful vocalists like Gavin DeGraw, and confessional songwriters like Taylor Swift.
Over the years I'm constantly picking up new influences, so artists like The 1975, James Bay, Dermot Kennedy, Frank Ocean and Sam Fender have been huge for me.  A couple of others I love are Mikky Ekko and Omar Apollo, because they're such great examples of showcasing so much versatility in their music that still somehow sounds cohesive…that's what I want to do.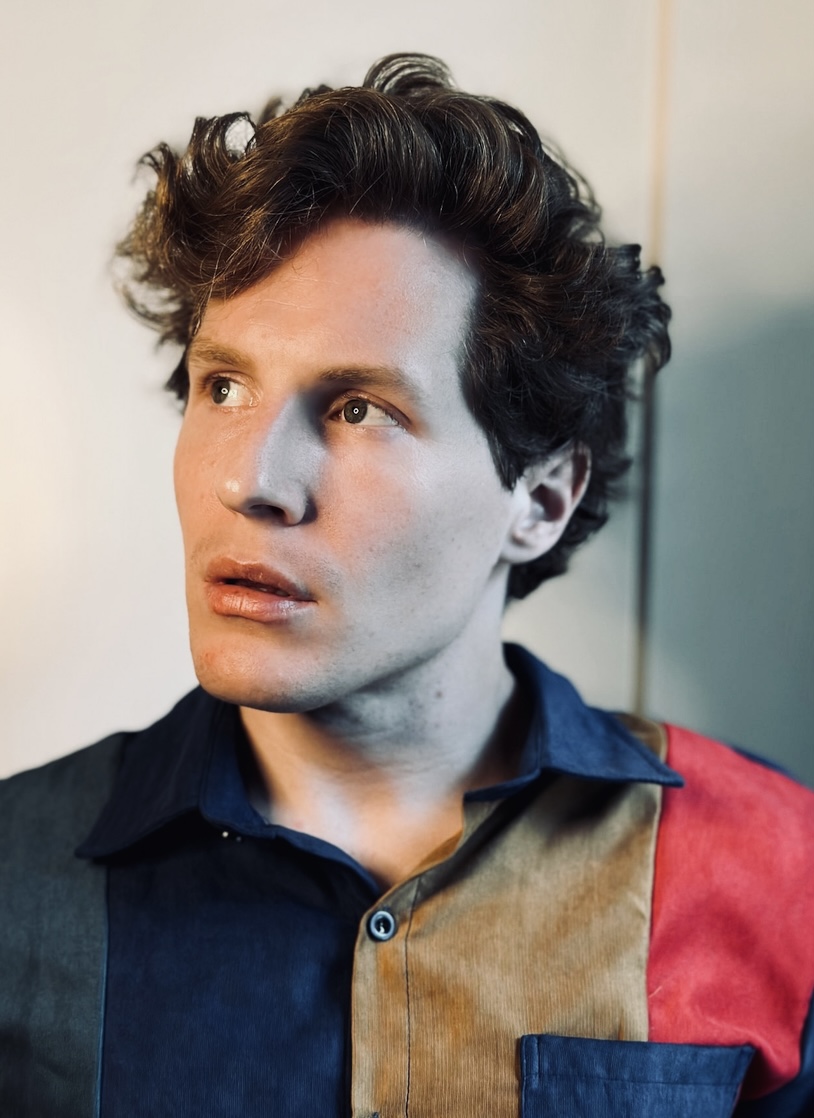 What would you say has been your best moment so far?
A few years back, Kelly Clarkson saw one of my YouTube covers and invited me to perform during one of her shows on tour.  I got to rehearse with her band, and then she introduced me in the middle of her set and I came out and played.  It was absolutely insane, not only to get to perform on a big stage like that but to have been invited to do so by an artist I've always admired.  I can't describe how amazing it felt to perform on a stage like that and it really set in that this is what I was born to do.
How would you describe your sound to somebody unfamiliar with it?
Sonic elements weaving through a thread of Indie Alternative, Pop, Rock and Singer/Songwriter vibes, all tied together by a big emotive vocal style and confessional lyrics.  I pull a variety of influences, but I think my voice and writing style is what keeps it cohesive.
What's your dream "I've made it" moment?
One would be to perform at a huge festival like Glastonbury, or to be able to play the main stage at New Orleans Jazz Fest…I've grown up going to it and watched artists like Fleetwood Mac, Maroon 5, Frank Ocean, Ed Sheeran and so many more play from the main stages.  It would be a full circle moment to get to be on the stage one day.
Also, it would be a dream to collaborate with artists I'm a huge fan of, and to kind of be in the same world as them.
We love your new single 'No Control', what more can you tell us about it?
I wrote "No Control" about the anxiety I've struggled with since I was a kid. Whenever I'm in situations where I don't have control over the outcome, or I'm trying to make a big decision, I can sometimes overthink and worry to the extreme. It's frustrating and makes things so much harder than they need to be, and it can sometimes feel like an endless cycle.  I wrote this song pretty quickly in 2020 as a venting session, but it kind of encapsulates something I've always struggled with.
What else do you have planned for the near future?
Plenty of music!  I feel like I'm starting a new music chapter this year and I'm really excited about it.  I really want to showcase the different sides of me as an artist.
And finally, who is your biggest fan right now?
Probably my dogs Fitz and Gracie.  I don't know of anyone who gets quite as excited when I walk into a room as they do.