We caught up with Yorkshire alt-pop trio Polo to discuss their refreshingly unique sound and the journey that they've been on so far
Leeds' Polo have been turning heads and winning over fans with their unique take on R&B-tinged pop for a few years now. Their winning formula of infectious hooks and distinctive sounds has seen the act grow in stature, and 2020 looks set to be another seismic year for the outfit.
With this in mind, and since declaring the band our #1 band to watch of 2020, we caught up with the innovative outfit and sought to find out some more about their unique sound and the inspirations and people behind it.
Who TF are Polo?
Your new favourite band.
How long have you been making music?
As a project we've been making music together for four years now.
Although before Polo we were all in other projects.
Why do you make music?
Being creative in any sense is a good way of getting closure or helping you work something out. It can also act as a kind of therapy, an outlet in which you can express a feeling or emotion without
having to be definite or absolute.
What are you biggest influences?
Frank Ocean, Nina Simone, James Blake, Amy
Winehouse, Nils Frahm.
What would you say has been your best moment so far?
We flew to Poland last year to play a festival out there. We were put up in an apartment, and had a tour guide called Piotr. The show was amazing, and our music was received so well. Shout out to Piotr if you're reading this…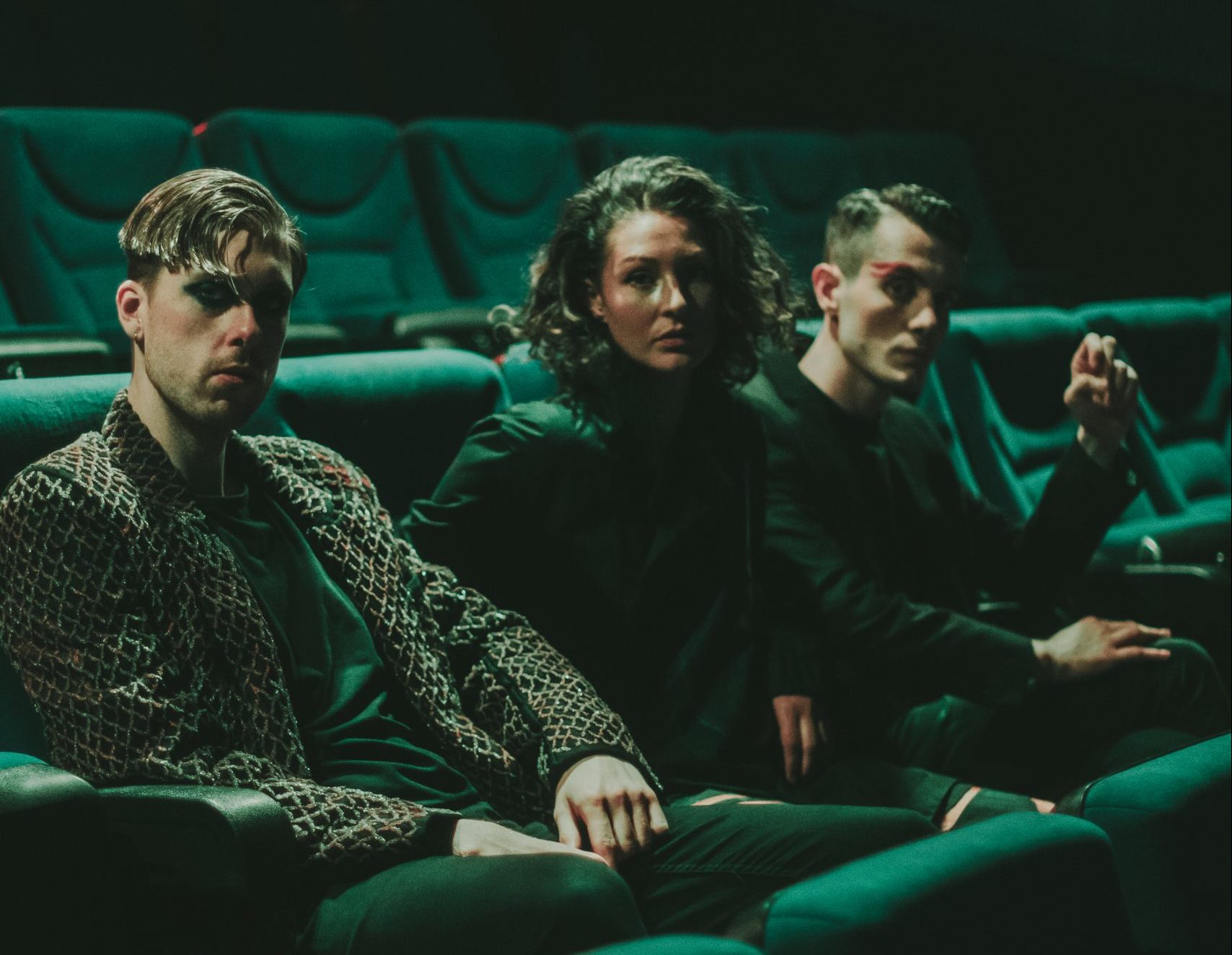 How would you describe your sound to somebody
unfamiliar with it?
Avant-alt-dreamsynth-pop-fusion
What's your dream "I've made it" moment?
Collab with Kanye West.
We love your singles 'Hula' and 'Death of Me', could
you tell us a bit more about them?
'Hula' was written about a surreal first encounter which led to a wild and unpredictable evening, the lyrics blur the line between fantasy and reality whilst musically we took influence from a lot electronica.
'Death of Me' is a about self empowerment and being true to yourself. We were sat on the song for a long time, and it had a number of different arrangements. It's our favourite to play live as you can really let loose.
How do you find the wacky and unique sounds used in your songs? Is it a collaborative process? Is it time-consuming or does it happen like magic?
It's a lot of trial and error, and definitely something we can obsess over for way too long. All the sounds are unique, and we try not to reuse them.
There's also a very complicated sorting system that only the three of us can understand. The main categories are: Donk, Spank, Tickle, Prune & Jiggle
You tend to explore deeper themes of human connection. Do these motifs naturally lend themselves to your playful and danceable productions, or do you have to artfully work on this synthesis?
That's a really tough one. Often the lyrics are written first and the instrumental is then crafter around them. However we sometimes work the opposite way, and the lyrics are influenced by something within the
music.
How has Leeds influenced your sound? If you could put your finger on the specific vibe of the city, what would it be?
The music scene in Leeds seems to favour RnB and Pop which is a breath of fresh air from the usual dominance of Rock and Indie.
There are a lot of amazing artists in Leeds that we have had the pleasure of getting to know. It's an exciting place to be, and a lot of bands take influence from one and other.
What plans do you have going forward?
We've been writing a lot recently, and are sat on a lot of new material. We'll be sharing new music with the world soon, but that's all we can say at the moment…
And finally, who is your biggest fan right now?
Leo Grant – He's been coming to our gigs for a few years now, and always surprises us in cities we least expect him.