We had a chat with upcoming New York singer-songwriter Rachel Bochner following the release of her wonderful new EP 2 AM.
After spending the best part of pandemic-ridden 2020 sporadically releasing tracks such as 'Strangest Dreams', 'Pick Me Up', and the EP's memorable title track, 2021 has seen the release of debut Rachel Bochner EP 2 AM.
The independent New York artist has been gradually carving out a name for herself with her unique brand of electro-tinged pop, and 2 AM serves as her most accomplished and complete work yet. Swirling with hype and with an increasingly complete catalogue of tracks behind her, Rachel Bochner looks poised to emerge on a grander scale altogether. We had a chat with the singer-songwriter and found out some more about the ambitious artist and her sound.
Who TF is Rachel Bochner?
Whew, asking the hard hitting questions. Okay, who TF am I? I'm a singer and a songwriter. I'm also a Jewish girl from the suburbs of NY who developed an (arguably unhealthy) obsession with Lana Del Rey in 2012. I have an aquarius sun and moon with an aries rising. I love creating music that taps into emotions and experiences that are personal to me, but articulating it in a way that feels universally understood. My favorite color is purple, my favorite Trader Joe's item is their jalapeño sauce, and I just released my very first EP called 2 AM!
How long have you been making music?
I've been singing forever, but I didn't actually start making music until a few years ago. I always wanted music to be a part of my life, but for a while I told myself that meant working at a record label. I actually did intern in the A&R department of a label in 2018, and it was there that it all clicked for me that I wanted to be making and sharing my own music. From that moment on, I threw myself into writing, finding other creative people to surround myself with, and I'm so happy I did!
Why do you make music?
Listening to music has always been an outlet for me to process and work through my emotions – I write to do that now too. Being able to resonate with a lyric, concept, or even just the atmosphere of a song, is so unique and powerful, at least to me. Sharing music offers this magical way to connect with people. Even when a song feels really personal to me, I love that each person who listens will take away something different based on what they are going through and feeling in that specific moment in time.
What are your biggest influences?
Musically and lyrically, I definitely look to artists like Lorde, Lana, Maggie Rogers, Lennon Stella, Sasha Sloan, Julia Michaels, and Miss Taylor Swift for inspiration and influence. I've also really been loving listening to Gracie Abrams, FLETCHER, and Ryann lately. In general, I find inspiration by combining my actual lived experiences with a little bit of fiction – I think it's more fun that way.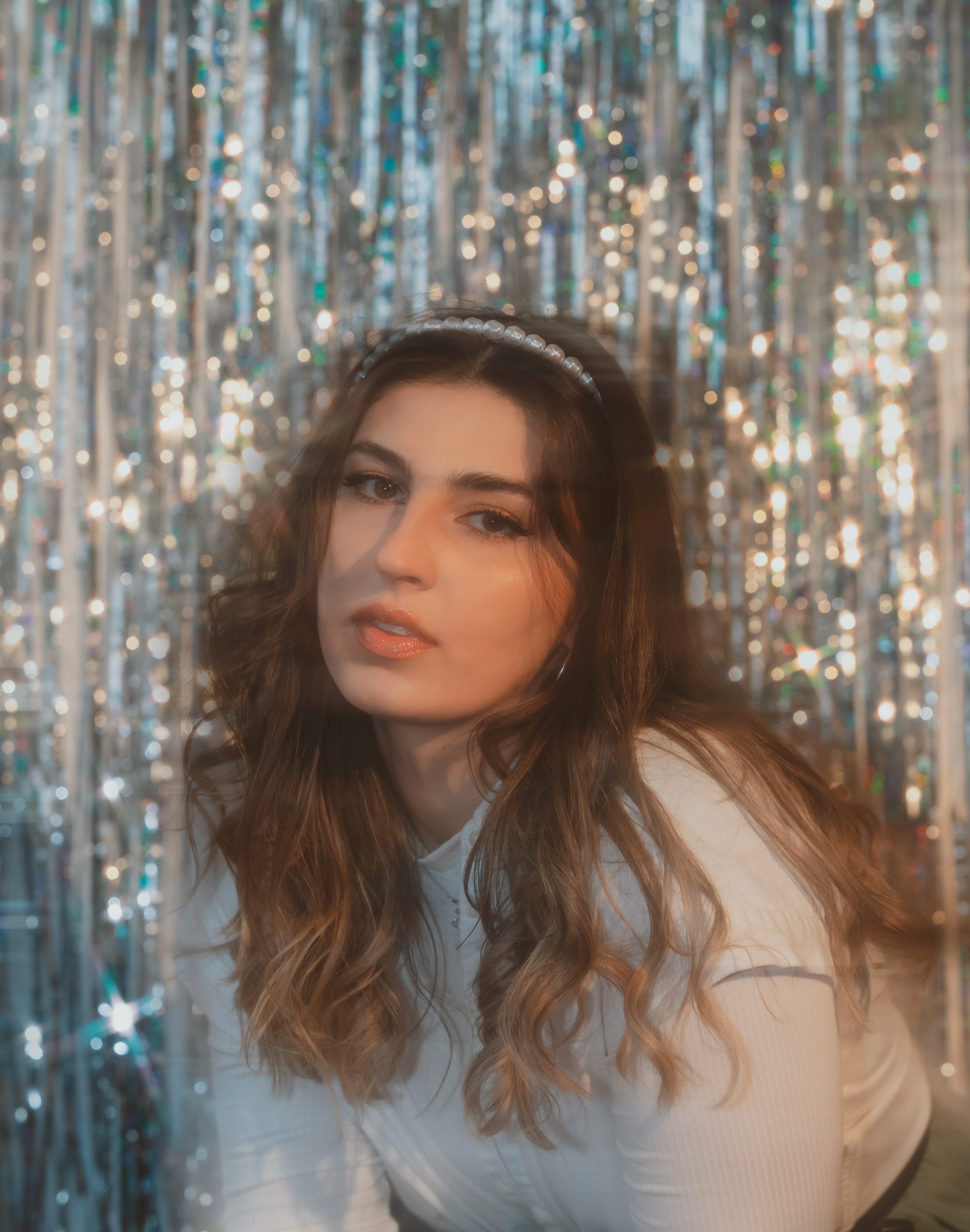 What would you say has been your best moment so far?
Releasing my first EP and getting editorial support on Spotify's Indie Pop, Fresh Finds, Fresh Finds Pop, and soda playlists feels huge for me. I started putting music out riiiiight as COVID put the world in timeout, so I've celebrated a lot of these little wins at home with my family. I had a Zoom dance party with a few of my best friends (and co-writers) at midnight when 2 AM came out, and my family threw me an EP release party at home.
How would you describe your sound to somebody unfamiliar with it?
The soundtrack to the coming of age movie you wish you were the main character of.
What's your dream "I've made it" moment?
This will probably sound so corny, but the thought of being up on a stage performing for a huge crowd of people who are singing my song right back to me gives me literal butterflies.
We love your new EP 2 AM, what more can you tell us about it?
2 AM is a project straight out of my indie pop dreams. I started writing for the EP around March of last year. With so much newfound freetime on my hands, I knew I needed to create something that offered a bit of an escape from the mundanity of my quarantine lifestyle. By channeling some of that moving-back-to-my-hometown induced nostalgia – and also letting my imagination run a little wild – the 2 AM world came together.
What plans do you have for 2021?
I'm working with It's A Long Story Productions on videos for 2 AM and Ultraviolet, and we've come up with two incredibly different but ridiculously cool ideas to tell both stories – I'm so excited for people to see them. I've started working on a second project that I'll be sharing bits and pieces soon! I can't wait to start doing live shows, and I reallyyyyy hope that gets to happen in 2021.
And finally, who is your biggest fan right now?
110% my parents. I catch my mom singing my songs all the time, and my dad tweets about my music more than I do!!
2 AM is available now.