Get to know all about rising UK country pop artist Ria Hanley following the release of her stellar second single 'Bite Back'
With just two releases to her name, emerging UK artist Ria Hanley is already well on her way to establishing herself as a country pop artist to keep an eye on, bringing a modern edge to her sound that feels both vibrant and packed full of personality and charm.
Following on from her CLOUT-lauded debut single 'Hell For Leather', the artist has released 'Bite Back', a fiesty and carefree release about being exactly that. From the artist's effortlessly liberating vocal performance to the driving rhythms that keep the track feeling exciting and raw, this is a great track to showcase the guile and potential of Ria and her sound. We've loved both of these releases, and had a chat with Ria to find out some more about her trademark sound and what else she has planned for the near future.
Who TF is Ria Hanley?
Well…Ria Hanley is a lover of fringe, double denim and a good pair of Dr Martens; Black coffee from an independent coffee shop, a boogie and a pint of real ale. She is also a lover of vinyl, a well-curated Spotify playlist and small indie venues. Ria Hanley would be defined as an independent Singer-Songwriter, writing tunes in the genre of Country Pop and Pop Rock (or you could define her as your local superstar – take your pick!!).
How long have you been making music?
I've written lyrics and poems since the age of about 8 but I wrote my first proper track aged 13. I only started playing the guitar a couple of years ago (don't get me wrong I am no Hendrix, more of a 4-chord lover), so up until that point I'd only really written top line (melody and lyrics). Super happy that I pushed myself to learn an instrument as it's enabled my songwriting to become so much stronger and I'm able to support myself live.
Why do you make music?
For me music has always been about the lyrics, the words and melodies I write are an outlet for me – I love comprehending my emotions in the form of melody. The lyrics are something for my audience to connect with and I hope when people listen to my music they feel some emotion toward it, articulating their emotions through my lyrics, whether that be happy or sad.
What are your biggest influences?
I have two answers to this because musically my biggest influences are Blondie, Stevie Nicks, Maren Morris and Shania Twain – I connect with their music so much and at times I feel as though their lyrics have truly been written for me. However, my vocal tone would be completely different without Emeli Sande and Alicia Keys, as they were the soundtrack of my life from the age of 10-15 which is when I started taking music more seriously.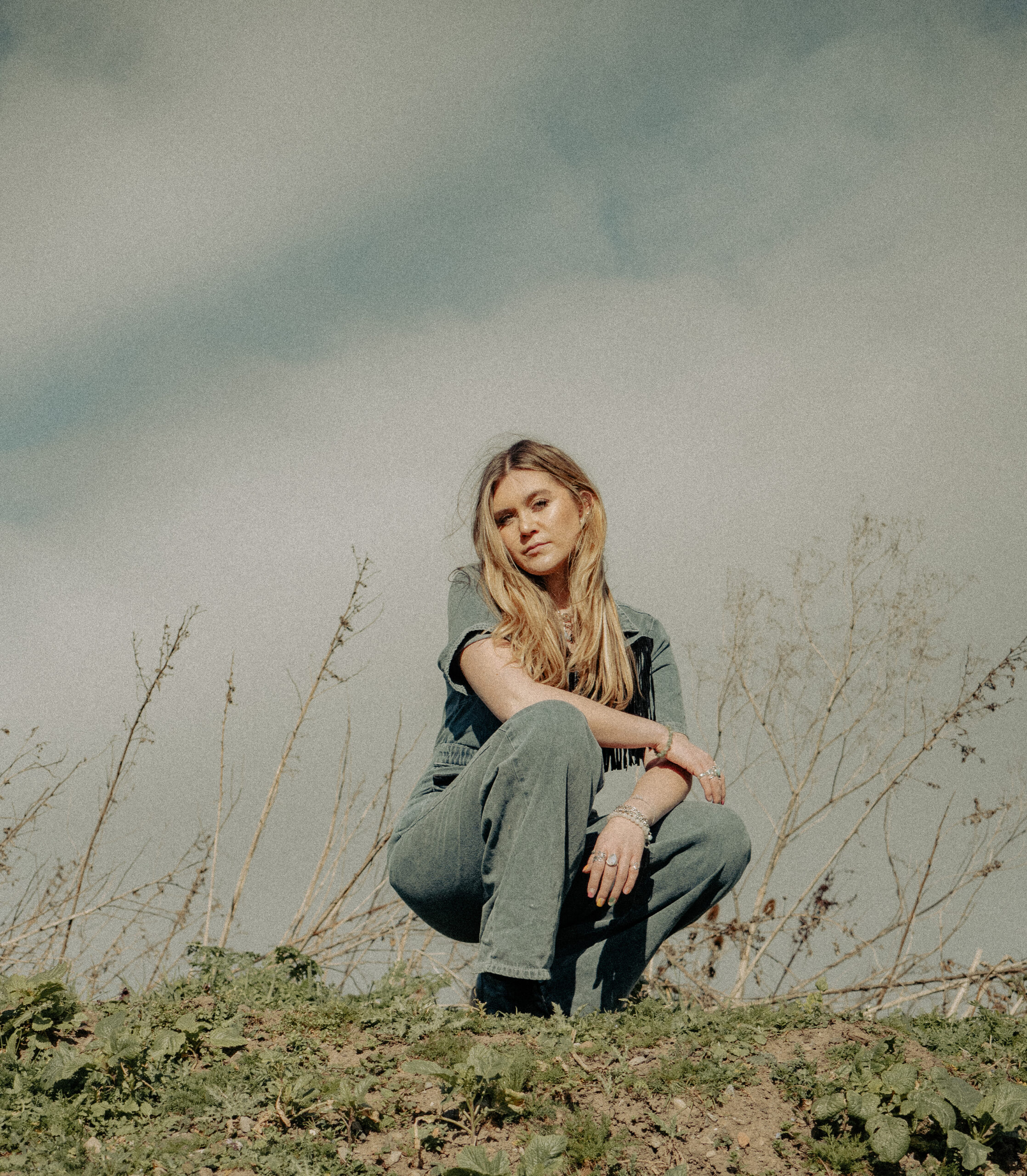 What would you say has been your best moment so far?
Releasing my tracks 'Hell For Leather and 'Bite Back' is definitely up there with some of my best moments. It's an experience I am so grateful for, hearing my songs played on the radio and being able to share a musical part of myself.
How would you describe your sound to somebody unfamiliar with it?
I have never strived to sound a certain way or felt as though I need to be defined by a specific genre but the music I write has been influenced by the music I love and a lot of my favourite music is in Pop Rock, Country Rock and Country Pop. So I would probably define it as Country Pop but with that Pop Rock edge.
What's your dream "I've made it" moment?
So… obviously Glastonbury has to be up there, and I'd absolutely love to tour America. However, the real 'I've made it' moment for me, would be … right let me set the scene, fast forward 5 years. So… I stop at a set of traffic lights, probably in a pink Cadillac or maybe a Ferrari Testarossa because (obviously) I'll be able to afford one by then (let a girl dream alright?). So, while I'm stopped at these lights, someone pulls up beside me with my tune playing in their car. To have my music being the soundtrack to their drive is just the biggest compliment ever; as for me listening to music in my car is one of my happy places and my car playlist is a very selective and collated group of songs and artists.
We love your new single 'Bite Back', what more can you tell us about it?
Bite Back was written after a night out, I had gone for some drinks and a boogie and I woke up the next day and was just so grateful to have so many incredibly supportive people that I've got the privilege of calling my mates. They have always made me feel as though I have the ability to come back from anything and that's actually where the term 'Bite Back' stemmed from.
What else do you have planned for the near future?
I've got some super fun gigs lines up with the band, as well as working towards a few more singles before my debut EP… some really great tunes are coming your way soon!!!
And finally, who is your biggest fan right now?
This is the hardest question EVER. I really don't think I can answer it … I am so grateful to be surrounded by people who really do support me musically. My Mum and Dad have to be up there though, they've heard every song since I started writing and I'm sure there were times when they questioned my musical ability (ie when I chose to learn the recorder, still sorry about that). Thankful they've believed in me since the beginning and are still always the first people I sent my new tunes to.