We had a chat with Sabrina Carmen following the release of her immersive fourth single 'Thicker Than Blood'
Blessed with a lush vocal quality that screams star appeal, and an exciting, cutting edge, dark-pop sound, Sabrina Carmen has wasted no time establishing herself as an artist to watch on her first four releases, released over the last two years.
The latest of these releases is 'Thicker Than Blood', a track that hones in on the darkness of the artist's sound and injects it with a emboldening sense of drive and emphatic power. The new release is a rallying cry for the black sheep and underdogs, and the people who amplify us and provide us with the sense of community and kinship that we need to thrive. 'Thicker Than Blood' has a rousing and anthemic nature that permeates the sound throughout, reaching its apex in the track's beat-heavy and intoxicating chorus. This track is a statement of intent from Sabrina Carmen, written as an ode to all of the people that become your people, the ones you meet that drive you and change who you are for the better. There is a captivating urgency to the sound that melds effortlessly with its slick darkness and makes for something that feels truly unique and new, and captures the essence of the artist with a deftness and precision. Following such an enticing new release we had a chat with Sabrina to find out some more about the artist and her journey, and what else she has planned going forward.
Who TF is Sabrina Carmen?
Hello friends 🙂 My name is Sabrina Carmen, and I'm a songstress based in Long Beach, CA. My music combines a cinematic pop aesthetic with moody soundscapes. I LIVE for writing songs. I'm also a wifey, coffee connoisseur, dream enthusiast, fantasy fan, forest lover, and my favorite flavor of ice cream is pear & blue cheese from Salt & Straw (don't knock it till you try it).
How long have you been making music?
I grew up in an artistic family singing along to a diverse range of old school legends like Barbara Streisand, Whitney Houston, and Ella Fitzgerald. When I was thirteen, I lost my mom to breast cancer, and that's when my passion for songwriting began to brew; that traumatic yet transformative life event shaped my introspective moody style and interest in all things human- still present in the music I make today. Dad was super supportive and amazing during this time – he kept encouraging me to dig deeper and to keep developing my musicianship. Shout out to dad!
Why do you make music?
Making music has always been a therapeutic outlet for me. It gives me joy, helps me escape, connects me to my inner creative child, bonds me with other like-minded artistic souls, and offers the opportunity for all of us to make memories. Any number of songs can act as the soundtrack to all of our waking moments. What a truly miraculous and powerful gift.
What are your biggest influences?
When I first started writing songs, my biggest influences were the kickass piano driven singer-songwriters of generations past like Carole King, Billy Joel, Elton John, and of course The Beatles. For a lot of the music I'm making lately, I've been heavily influenced by more cinematic pop, dark pop, and music you'd hear in trailers and on TV shows. Some of my more recent artistic influences include Billie Eilish, Ruelle, Ashe, Zella Day, Fleurie, and Broods.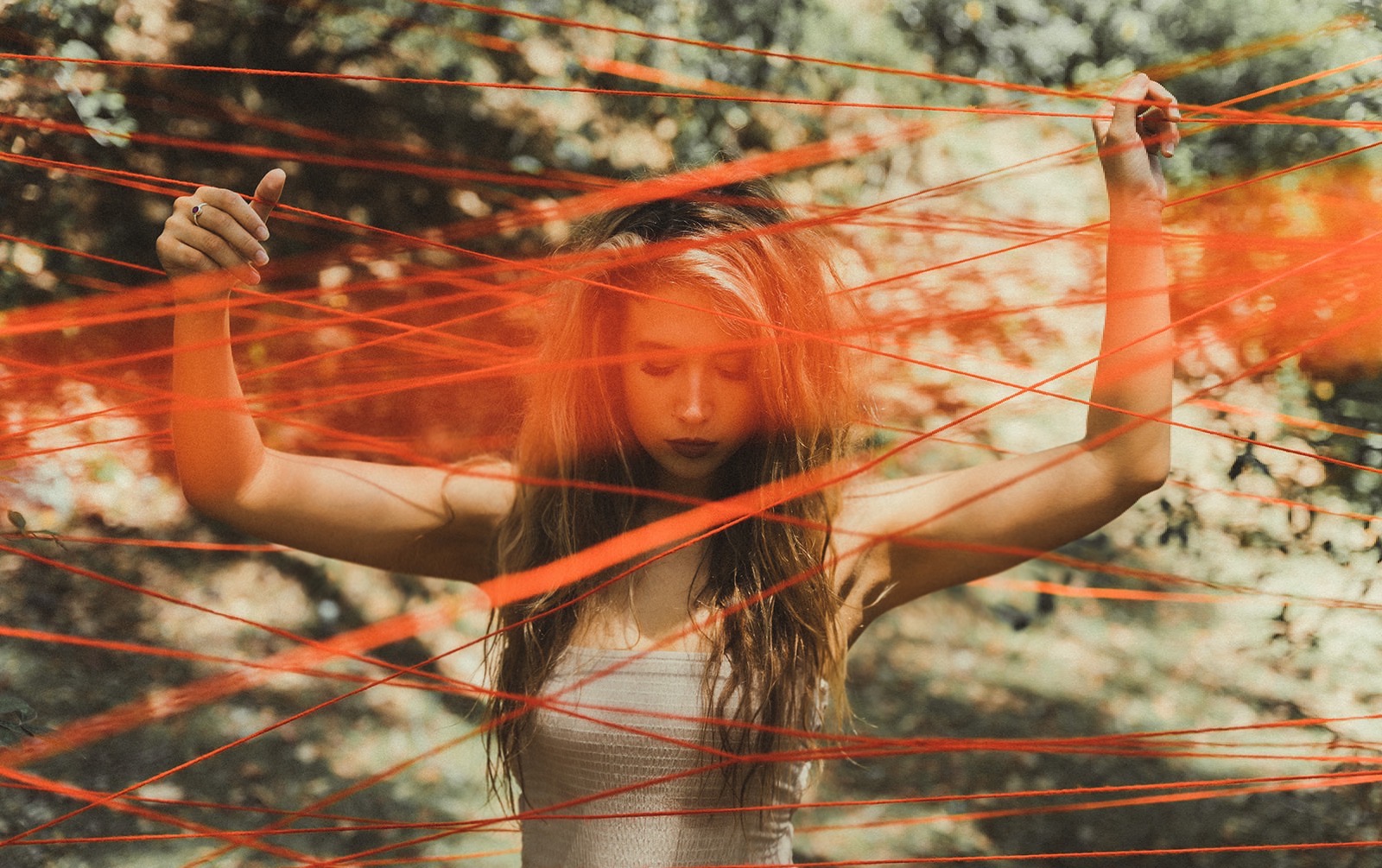 What would you say has been your best moment so far?
Years of honing my skills as a creative have led to some pretty awesome opportunities. Some of my favorite moments have included acting in the film "Elena Undone" and having my song "Suddenly" featured on the soundtrack, performing on Jimmy Kimmel Live with Youngblood Hawke & Thirty Seconds to Mars, recording vocals for the Thirty Seconds to Mars album "LOVE LUST FAITH + DREAMS," singing background vocals for Janelle Monáe in a national Gap holiday commercial, singing on The Late Late Show with James Corden, and becoming the voice of several commercial voice-over campaigns. I guess the moral of the story is, say, "yes! yes! yes!" to cool stuff when it comes your way. Even when you're afraid and think you aren't worthy or good enough – you are! Just do it.
How would you describe your sound to somebody unfamiliar with it?
If Billie Eilish and Ruelle did a collab. That would be my music.
What's your dream "I've made it" moment?
I would just die of pure joy if one of my songs became the theme song for the next vampire show on Netflix. PURE JOY.
We love your new single 'Thicker Than Blood', what more can you tell us about it?
Thank you so much! 'Thicker Than Blood' is a bold and beat-driven dark pop song all about your people –  the ones who make you better, bolder, and unbreakable. The best relationships in life are the ones we get to choose, and I do believe we are destined to find them – I am so thankful for the people I have in my life who are along for the journey. Without the right tribe, it's normal to feel like an outcast. My new single celebrates the black sheep who find each other, and form bonds that are 'Thicker Than Blood.' When you find your people, never let them go.
What else do you have planned for the near future?
More songs coming for ya soon!
And finally, who is your biggest fan right now?
My hubby 🙂 He's simply the best.