We had a chat with Sad Boys Club, who's distinctive aura and winning blend of contemporary and classic indie rock sounds has made them one of the UK's most exciting emerging acts.
Sad Boys Club are a London-based band who are rapidly perfecting their unique and cultured brand of emo-tinged indie rock. Blending sounds of the present and the 80s in a thoughtful and seamless way that feels both refreshingly cutting edge and effortlessly nostalgic, Sad Boys Club have honed in on a sound that possesses the guile and craft of acts like The Cure while injecting their own distinctive personality and flavour. The end result has left us with one of the contemporary British music scenes most interesting emerging acts, with every new release seeming to reveal a little bit more about the outfit and their sound.
Latest single '25' is the most recent from what seems like a conveyor-belt of effortlessly likeable, introspective indie hits. Their stylish, unabashed, emo-inspired sound is in full pomp here, and the band have rarely sounded so confident and in their element. In order to find out some more about the Sad Boys behind the music we sought after the outfit for a chat, and delved beneath the surface of the talented young act.
Who TF are Sad Boys Club?
Your new favourite emo band.
How long have you been making music?
We've all been making music in different projects since about the age of 11 or 12 I think – or at least trying to. The four of us have been together for maybe 18 months now? I'm losing all sense of time at the moment, this could easily be wrong, if you wanted facts you should've sent this to Tom. He's got all the spreadsheets. I'm still not on the band calendar.
Why do you make music?
That's a good question, now we're cooking. It's definitely not a shrewd career choice. I'm not too sure – it feels like ever since I've been able to I have so it's a bit like – what the hell else am I gonna do? There'd be too much dead time and I'd have to find something productive to do instead. I'm a very anxious person; building worlds to explore or escape or mock those thoughts in a different sort of mode can be a very satisfying process – I've always enjoyed the romanticisation other people's music lends on my life as a means of coping so hope that maybe something we did could operate in the same way for someone else.
What are your biggest influences?
I'm influenced by a lot of things, musically the list is long and I would hope always changing – we have Say Anything's '…Is A Real Boy' on a lot at the moment – Bemis is a nuts guy, those tracks are completely unhinged at points, they just unravel and unravel – he's so blunt and so fucking funny and that record's got such a rich commentary on his secular Judaism, on his mental health, on his role as an artist – all of that feels very pertinent to me at the moment. It's brutal at points.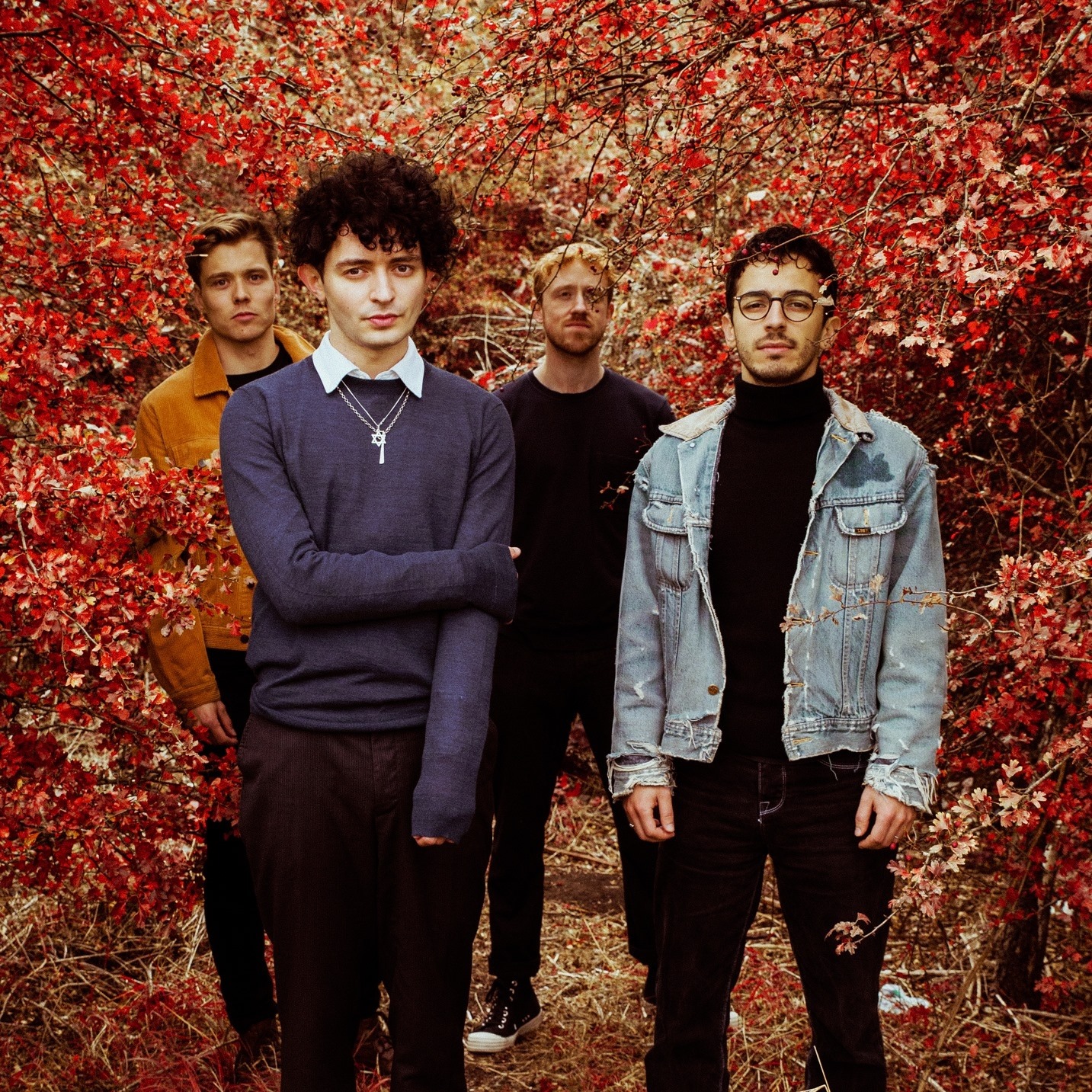 What would you say has been your best moment so far?
In life? Got man of the match in the last 5 a side game before lockdown earlier in the week, people said I had a hint of the Iniestas about me. It's still getting spoken about in the group chat.
How would you describe your sound to somebody unfamiliar with it?
Worth a go.
What's your dream "I've made it" moment?
I think mostly those come during writing weirdly, whenever we've written something more ambitious or adventurous than we have before there's a huge buzz that you can't really equate to anything else. It's so ephemeral though, sometimes cruelly so, so it's always changing, but the chase is the drug isn't it? A healthy one though, maybe?
We love your latest single '25', could you tell us some more about it?
I was with my friend Fred the other day and he said that half his mates had grown up and the other half were still writing music. There's definitely a truth there, you get moments where you realise how ridiculous this must all seem from the outside, but the songs are also vessels that protect you from all that nauseating pressure at the same time. It's sort of about that. I wrote it in Japan after going to that Robot Restaurant (i'm pretty sure that's the name of it) Bourdain goes to in Parts Unknown, my mind was absolutely fried – it was a two hour performance about Alien Robots invading the Earth only for humans to be saved by Michael Jackson singing Earth Song on the back of a gigantic Panda, I couldn't recommend it more. Literally dare you not to be inspired one way or the other.
You are often lauded for the confessional and candid nature of your sound and lyrics, how would you decide your writing process?
That's very kind. I think it's just a product of the types of lyricists I'm drawn towards rather than much conscious decision in style or approach – people like Ben Gibbard, Robert Smith, Sophie Allison, even Matty Healy, they're all quite on the nose to the point of risking sentimentality at times I imagine in some people's eyes. There's a point of clarity just before you hit that that's the goldmine for me, I'm no good at irony it doesn't get me going, we're never going to be Sports Team.
And finally, who is your biggest fan right now?
Phoebe Bridgers commented on an instagram post, I'd say that makes her part of the hardcore?