Following the release of immensely dark new electronic single 'Cut You With A Kiss', we found out a little more about London-based alt-pop artist Salt Ashes.
Salt Ashes is an artist that has been consistently exciting and provoking in recent years with her uniquely dark brand of electronic alternative pop. Never one to back down, her tracks have taken a stance of defiance, unapologetic and empowering, melding dark pop sensibilities with influence from dance and club sounds to create something that feels unlike anything else. Tracks like 'Go All Out', 'Don't', 'Counting Crosses' and the impossibly captivating new single 'Cut You With A Kiss' have cemented the artist as one of the most interesting and diverse acts in the scene, with an aesthetic and sound that feels truly one of a kind.
The release of her aforementioned latest single is a stark reminder of the talent and unique appeal that Salt Ashes possesses in abundance. There is a uniquely dark and sultry cutting edge to the track that has often characterised the artists sound, every small detail feels deliberate and calculated. Following this release and the promise of more music forthcoming, we had a chat with Salt Ashes to find out a little more about the artist.
Who TF is Salt Ashes?
The unapologetic side to Veiga Sanchez; half Spanish, half Mauritian, ex-feline human living in London in search of a peanut butter addicts support group and world domination. Surely I'm bound to find one of those things.
How long have you been making music?
I've been singing my whole life, but I didn't take it seriously until I was about 16 when I realised that boys were fun, but music was even better.
Why do you make music?
For the money. HA! I couldn't keep a straight face. We all know there's no money.
Honestly, that feeling when you've written a song is like nothing else. Also, the idea that someone could hear my music and it could inspire, encourage or comfort them motivates me.
What are your biggest influences?
Other musicians and creatives who continue to grow and develop sonically and/or visually inspire me so much, especially in such fickle industries. A person's drive and determination always makes me want to match them and be the best I can be.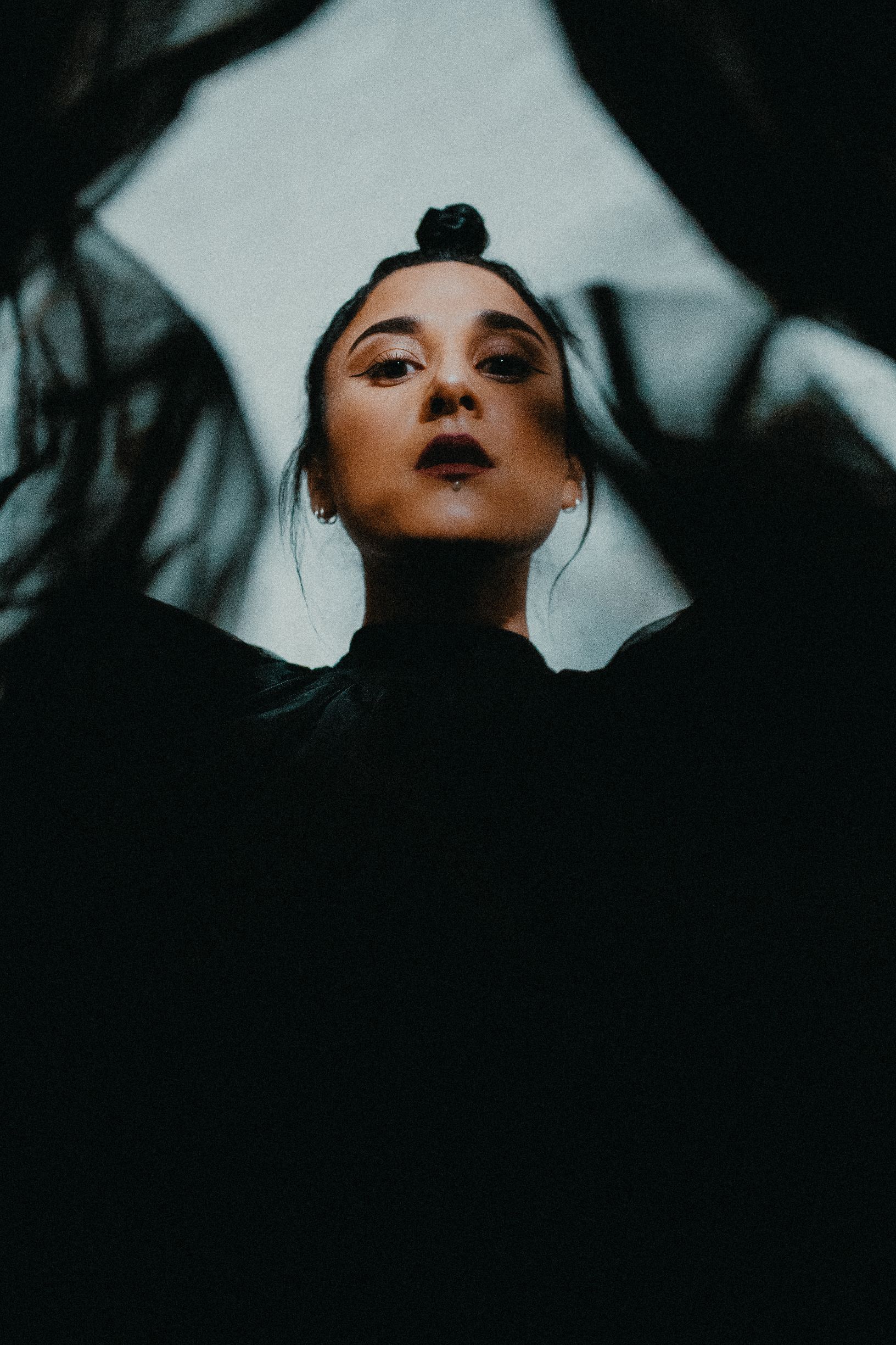 What would you say has been your best moment so far?
My best moments will continue as long as I'm simply able to continue to make music, I'll always be so grateful for that, especially in a time where people aren't able to pursue their dreams.
Reaching the Top 40 in the iTunes charts with 'Cut You With a Kiss' is a recent highlight as well as selling out my last headline show in London…that was an epic feeling.
How would you describe your sound to somebody unfamiliar with it?
Unapologetic, dark Alternative-Pop.
What's your dream "I've made it" moment?
A number one album.
We love your new single 'Cut With A Kiss', could you tell us some more about it?
'Cut You With a Kiss' is a haunting pop track that will make you want to dance. It's about seeing an ex with their new girlfriend who you don't think is good for them because they're hiding something. I wanted the song to be an almost Stanley Kubrick-esque story with hints of a horror movie.
What should we expect from Salt Ashes in the near future?
More music and more music. Maybe an EP, maybe an album. Who knows.
And finally, who is your biggest fan right now?
I want to say me. I wish it was me. I'm going to say me.