Following the release of their exciting debut single 'Bus Stop', we had a chat with emerging Irish rock trio Spearside
With just one release to their name and it clocking in at just shy of two minutes, we're already convinced enough by Irish independent alternative outfit Spearside to single them out as an outfit to watch. There is an energy and drive that flows through their sound, as well as a distinctive sense of personality and charm.
Debut single 'Bus Stop' is short and sweet, but is a wonderful showcase of both how melodic and emphatic their sound can be. The track is a raw, teenage anthem that takes influences from across the history of rock and roll and alternative music to craft something that feels fresh and new. There is a brashness and sense of fun to the riffs and the sound that feels both infectious and dynamic, the outfit offering something that feels authentic and earnest in its presentation. We had a chat with the upstart outfit's singer and guitarist Oisín Walsh to find out some more about the outfit's background and sound.
Who TF are Spearside?
We're a three-piece band from Ireland made up of my brother, Cian (vocals/bass), and myself, Oisín Walsh (vocals/guitar), with our friend Dylan Zovich (drums). We produce all our music in our own studio in Trim, Co. Meath.
How long have you been making music?
We've been playing with this line-up for about a year but my brother and I have been playing and writing since we were kids.
Why do you make music?
Because I love Rock'n'Roll.
What are your biggest influences?
The big ones that influenced our new single are The Undertones, Ash, The Byrds, The Stooges, Badfinger, The Saints, Agent Orange, Dinosaur Jr, and Teenage Fanclub.
What would you say has been your best moment so far?
I once jumped into the crowd with my guitar in the middle of a song and while I was being crowd surfed around the room some guy form the audience starting rocking my wah pedal back on the stage with his hands. That was a great moment.
How would you describe your sound to somebody unfamiliar with it?
Fuzzy guitars, catchy melodies, Irish accents.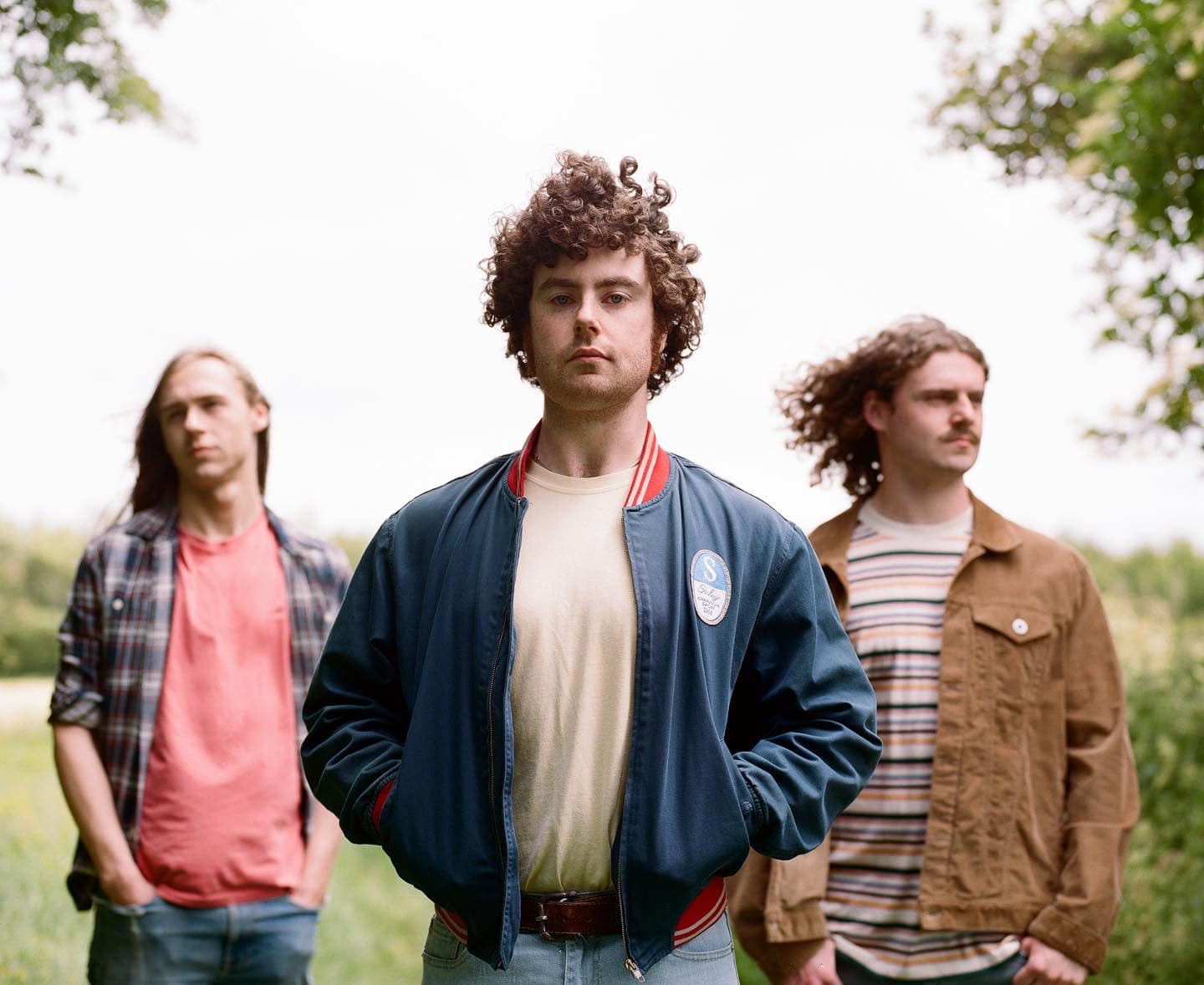 What's your dream "I've made it" moment?
To own a Neve BCM10/2 MkII.
We love your debut single 'Bus Stop', what more can you tell us about it?
When I was a teenager I wrote 'Bus Stop' while I was trying to figure out how to write songs in the classic song structure. I wanted to write something that was simple but not simplistic. The idea I had at the time was to capture some of the energy you hear in the great punk sinlges from Good Vibrations records in Belfast without sounding pastiche or retro.
What else do you have planned for the near future?
We're always writing and recording so we have some more singles lined up that will be coming in the near future.
And finally, who is your biggest fan right now?
Probably my mam.