Following the release of the artists long awaited debut album Porche, we got better antiquated with nomadic singer-songwriter and producer Speelburg.
Boasting a brand of self-proclaimed "weird pop" that is packed full of the artists unique personality and style, Noah Sacré under his monicker Speelburg has been winning over the hearts and minds of listeners over the last few years. Having bounced between Brighton, LA, and the south of France, and now residing in the former, the singer-songwriter and producers brand of pop seems to be similarly without boundaries. Once you think you have the artist figured out his next release or the next track you hear can have a tendency to pull you into a different direction entirely, any track has the volatile potential to drift into mainstream banger territory or art-pop oddity.
The culmination of the past few years has been Speelburg's long-awaited debut album Porche. The body of work serves as a painstakingly mixed cocktail of the finest and most exciting sounds that the artist has to offer, melding a lot of flavours but piecing it all together in a way that feels seamless and cohesive. Speelburg's unique personality and nuances work as a tread that ties everything together, regardless of the different turns that the work takes. Nothing ever feels jarring or out of place. We had a chat with Speelburg and found out a bit more about the new album and the artist behind it.
Who TF is Speelburg?
He is I and I am him. Oneness is hard to achieve, but we do it together as best as we can.
I let him out when I need to make a record and he lets me out to do interviews.
It's not a perfect system but it works for us!
How long have you been making music?
Much longer than I haven't. I started playing classical guitar when I was six because everyone told me that was the gateway to distortion.
Why do you make music?
What a big question! I suppose I make music because it's the thing I'm best at and there's no end point. You keep learning new things and getting better and putting music out is so goddamn fun. It's also a great way to feel part of something bigger than yourself. Not in a religious way, more like a community thing. There's all these other people making new and interesting work, constantly contributing to the history of music and pushing boundaries and it's fun to try and throw your hat in the ring and see what you can contribute.
What are your biggest influences?
Again, another HUGE question. Lots of movies and music. I love the Avalanches and Basement Jaxx and Joni Mitchell as well as John Hughes movies. and rom-coms. A lot of rom-coms. High Fidelity and When Harry Met Sally have influenced about one third of my new album.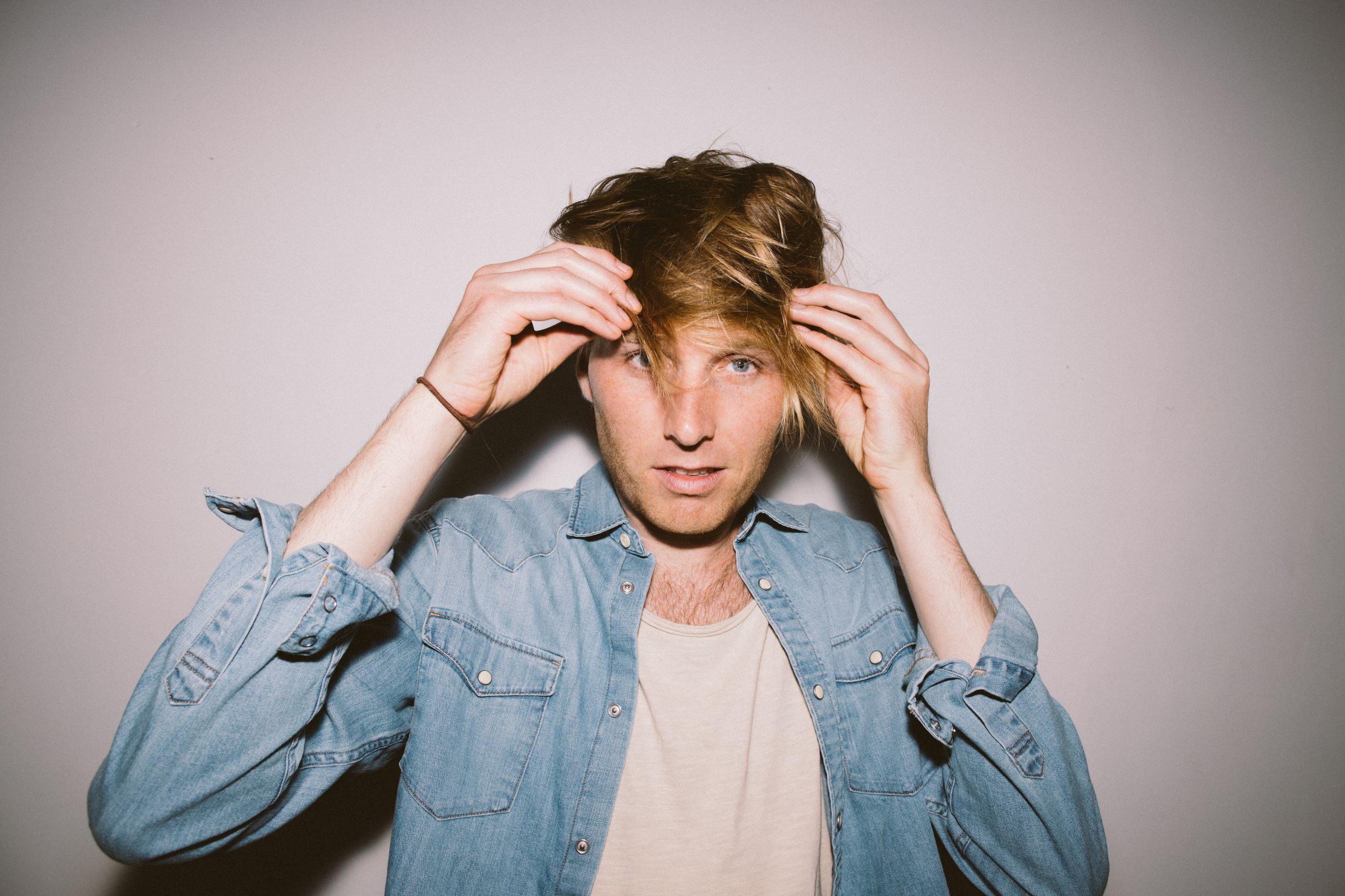 What would you say has been your best moment so far?
Well i just released my debut album Porsche, so that's a weight off. It took me 2.5 years to finish so it's nice to see it finally come out.
I think playing that arena tour last year was pretty great. It was about 5000 people a night. That's a really easy thing to get used to. So. Fuckin. Fun.
How would you describe your sound to somebody unfamiliar with it?
I normally describe it as 'weird pop' because that's an easy way of saying 'I'm not exactly sure but there's shades of dance music, hip-hop, 90's shit and sampled stuff but still songs that you can listen to and enjoy'
What's your dream "i've made it" moment?
I'd like to host my own weekly variety show on NBC.
It's also kind of hard to think of the 'I've made it' made it moment while there's still so much pandemic outside and so little touring. Once the shows pick up, it would be nice to play songs to people that want to hear my songs.
We love your debut album Porsche, could you tell us some more about it?
Hey thanks, that means a lot! I also love it and yes I could tell you so much about it. Obviously the best way to get any kind of opinion about it is to listen and i would say start with Crash & Burn, Gwyneth and Entertaining The Notions. They kind of set the scene for what kind of record i wanted to make, one that wasn't necessarily limited to a certain genre, that lyrically pushed it out there a little and hopefully really surprises you along the way.
What was the thought process between your 80s inspired video for 'Gwenyth (Get Up)'?
I knew I wanted Maris Jones to direct it because I loooove her work and i knew I wanted to dance in it because i'm a great dancer. She pitched a really wonderful treatment and we just rolled with it, adding as many Gwyneth Paltrow easter eggs we could think of. Maris' set design is really what makes her videos works of art. They sent them from New York over to Brighton where we shot it, and had them zooming in on the iPad. It was a true 2020 pandemic style video shoot.
And finally, who is your biggest fan right now?
I would love to say Gwyneth Paltrow because obviously, but i would never dream of speaking on her behalf, so i would say it's a tie between my fiancé and my dad. And John Lithgow. I don't know how or why but he seems to love my stuff and is constantly DMing me about it. It's kind of surreal, but i do enjoy the attention.