We had a chat with exciting New Zealand pop artist and TikTok star Taylor Roche
Having garnered a reputation as one of the most prominent TikTok personalities in New Zealand, the multi-faceted Taylor Roche is also making waves as a pop artist, accumulating thousands of streams thanks to his considered sounds that broach themes like life and relationships.
The latest release from the exciting artist is his new single 'lovemesober', an indie pop release that explores the anxiety that comes with a new relationship as you try to gauge how serious and real it truly is. Taylor continues to showcase his unique charm and charisma both through his music and humorous videos, and we figured that now would be the perfect time to have a chat with the artist and discover some more about his plans and artistic journey.
Who TF is Taylor Roche?
I am a hopeless romantic writing songs for other hopeless romantics.
How long have you been making music?
I started writing songs when I was about 17 and then performed on cruise ships with my band for about 2 years pre-pandemic before diving back into my artistry and songwriting in 2020. I feel like the authentic sound I've been searching for has really come to life this year and I'm ecstatic to share it all.
Why do you make music?
The feeling of being able to take exactly what you want to say and turn it into a piece of art is indescribable. I love the art of music and will always be obsessed with it. Plus it's literally the only thing I'm good at HAHA.
What are your biggest influences?
I was brought up listening to a lot of INXS, Prince and Tears For Fears. I'm still just as obsessed with that era of music and I think that's a huge sound I bring into my own music today. Nowadays I've been spinning a lot of The 1975, Bazzi and Conan Gray who all have inspirational flare on the music I'm writing at the moment.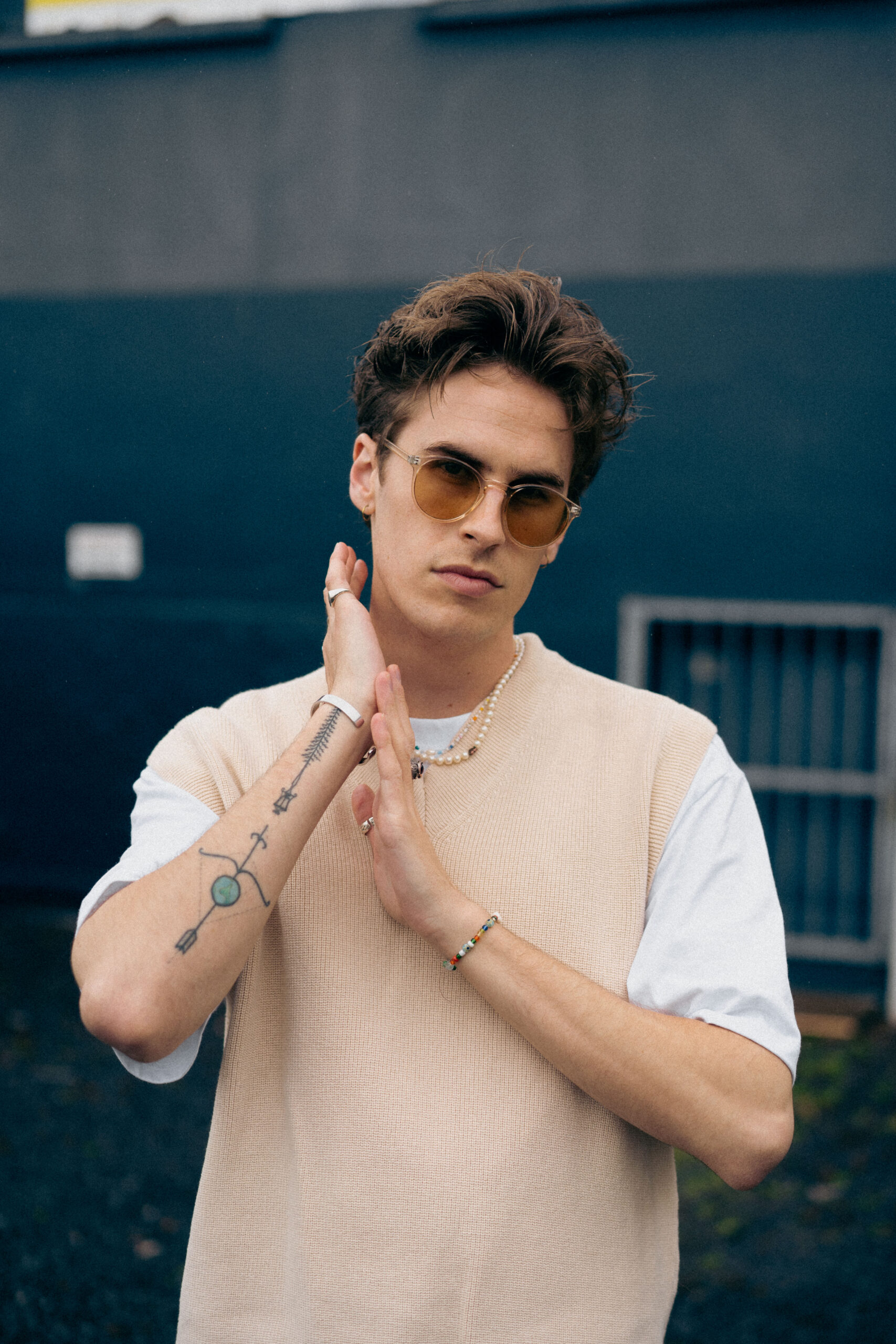 What would you say has been your best moment so far?
Because I'm SO indecisive and can't pick just one, I'll name a couple hah. I think for me, this year has been a really crucial year for me because I've finally found the sound & music that feels like me as an artist, which naturally has spun in a lot of cool moments. My last two releases landed in some of my favorite Spotify playlists which was a mad core-memory-achievement for me. Also I've been fortunate enough to grow quite a big audience on TikTok this year that keeps growing daily which has been kind of nuts.
How would you describe your sound to somebody unfamiliar with it?
I've always called my sound "rebellious-nostalgic-Pop" haha
What's your dream "I've made it" moment?
SELLING OUT AN ARENA.
We love your new single 'lovemesober', what more can you tell us about it?
Thank you! I'm really proud of this one too. It was actually one of the quickest turnarounds I've had with a song yet. I was doing a session with my friend Joel and we spent the whole day on a different song and by about 3pm we weren't too gassed about it so we just parked it. I remember that same day "Thousand Miles" by Kid Laroi had dropped and we were blasting it in his studio and Joel started messing around with those chords on guitar and randomly played this really cool progression. Immediately we punched it in and then the first thing that I started singing to myself was the opening line "stop…messing with me" – so simple but speaks for itself. It literally felt like a note to the person who I was writing about at the time.
What else do you have planned for the near future?
I have an EP which I'm currently working on for release next year and also have some shows coming up which is super exciting!
And finally, who is your biggest fan right now?
My biggest fan has always been and always will be my dad.