We found out some more about Australian pop-country darlings The Buckleys
Australian sibling-trio The Buckleys are an outfit who's pop-country sound has won them swathes of supporters and fans over the last few years. Their sweet sound, effortlessly charming charisma, and seamless chemistry has provided the outfit with a unique appeal that feels distinctly their own, feeling both timeless and cutting edge in their approach.
A wonderful example of the charm the outfit have lies in the new single 'Oops I Love You', a sweet, uptempo track that is littered full of insatiably catchy melodies and fun sonic moments. There is a sense of fun and excitement that ripples from the sound and the outfit that feels infectious, further cementing the ease of which the outfit can conjure joyful and memorable sounds and hooks. We had a chat with The Buckleys following such an exciting release to find out some more about their history and what plans they have for the future.
Who TF are The Buckleys?
Sarah: The Buckleys are myself, my brother Lachlan and my sister Molly!
How long have you been making music?
Molly: We've been playing music since we could pick up an instrument. Music has run through generations of our family, and we feel that.
Why do you make music?
Music is there to help us through the best and worse times and we're super grateful that we can do it together.
What are your biggest influences?
Molly: I'm constantly discovering new artists and new inspiration which is something I love… it's an endless discovery!
I've always loved Blondie, Joan Jett, Midland, Electric Light Orchestra, Steve Miller Band, my oh my THERE ARE SOOOO MANY.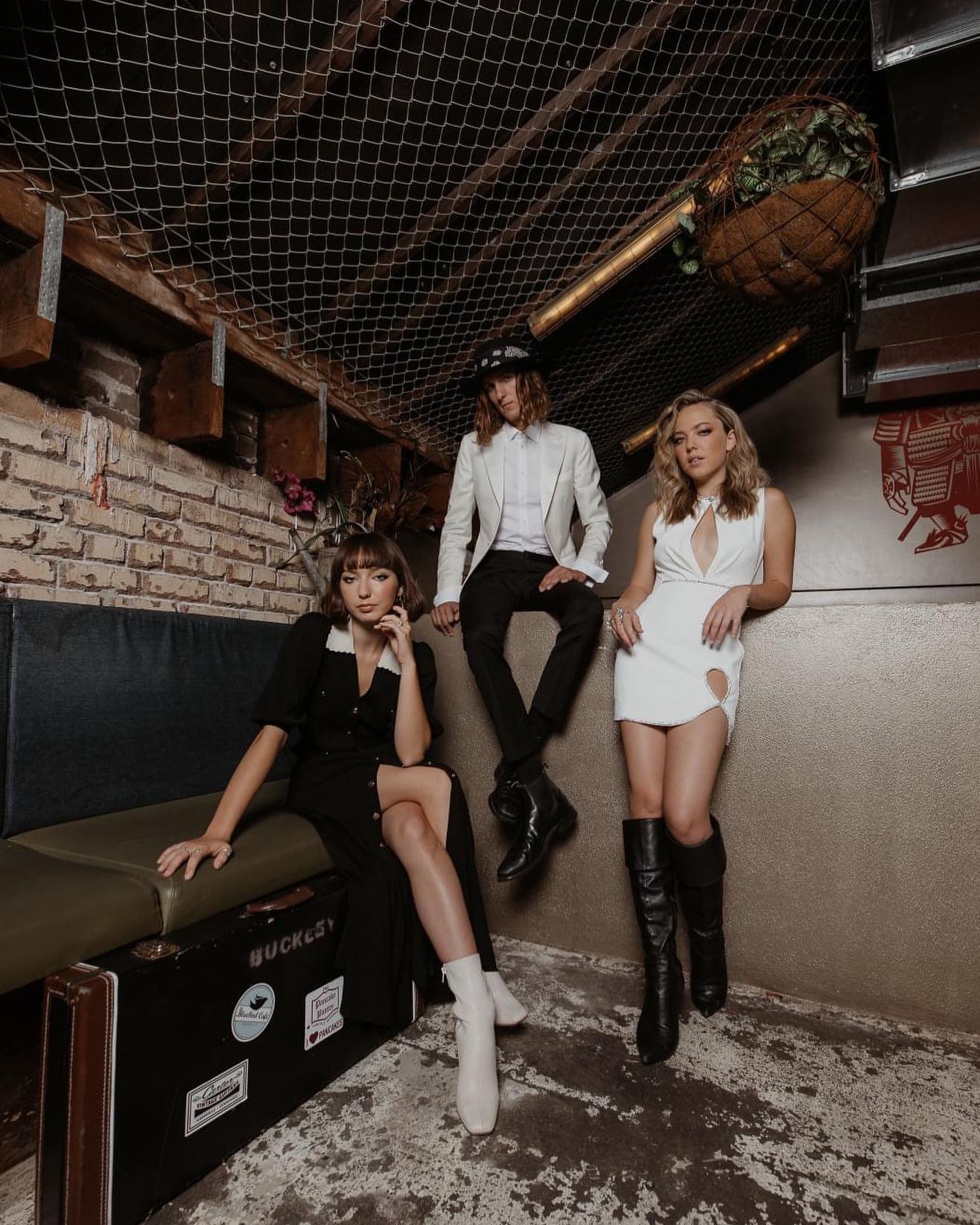 What would you say has been your best moment so far?
Lachlan: The best moment for me so far would have to be the first time a crowd ever sang along to our songs. We were on tour up at North Queensland and out of the blue everyone in the crowd started singing along while we were playing, it was a surreal and epic feeling!!
How would you describe your sound to somebody unfamiliar with it?
Sarah: Our sound has always been a little hard to pin point because it's always evolving however at the heart of it, it's uplifting, feel good music that's real and raw.
What's your dream "I've made it" moment?
Lachlan: My dream "I've made it" moment would be a crowd of thousands of people coming to our show singing, dancing and enjoying themselves. There's nothing else that can compare in my opinion.
We love your new single 'Oops I Love You', what more can you tell us about it?
Sarah: Thank you! Oops I Love You is a cheeky lil song we wrote about accidentally and inconveniently falling in love with someone! What I love about this song is the confidence and spunk which as a female vocalist, I love leaning into and it feels really empowering and fun to sing. Hopefully it makes other people feel that way too!
What else do you have planned for the near future?
Molly: LOTS OF LIVE SHOWS! We are soooo excited to be getting back on the road here in Australia befire heading to the U.S. plus we have new tracks we're super pumped to work into the set… we'll be heading down to Broken Hill for the Mundi Mundi Bash later this month, then Sydney for a gig at Manly Beach, Gympie Muster and Brisbane for some sick shows and festivals!
And finally, who is your biggest fan right now?
Lachlan: Our biggest fan is and will always be our parents. They've been supportive since day 1 and can't stop hassling us about our new music haha.