We found out all there is to know about North-East noisemakers and your soon to be new favourite band The Pale White.
When you spend an extended period of time writing about music, you subconsciously form a catalog of bands and artists in your head that expect to see smash through the ceiling and out into the stratosphere at some point in the future. Since the release of their emphatic 2018 EP Take Me To The Strange, The Pale White have been one of those bands. Littered full of huge hooks, killer riffs, and that intangible cutting edge that just seems to surround certain acts, the question always seemed a bit more like when rather than if for the Newcastle trio.
Since then, the band have continued hacking away at the contemporary music scene, gaining more acclaim and fans than ever with tracks like 'Polaroid' and excellent new single 'Take Your Time'. We tracked down the trio for a chat, and found out a little more about one of the most exciting emerging acts in UK's alternative music scene.
Who TF are The Pale White?
We're a three piece indie alternative rock band from Newcastle Upon Tyne on the brink of releasing new music that's going to make us everyone's favourite new band.
How long have you been making music?
We've been releasing music since late 2016 / early 2017, and playing together for a short while before that. A full length batch of music is long overdue we reckon…
Why do you make music?
It's all we know. There's no better feeling than when an idea forms into a song and starts to properly come together in the rehearsal room. It's such a buzz to see people react to the songs we've spent months crafting.
What are your biggest influences?
Musically… Nirvana, The Black Keys, Interpol, QOTSA have always been big influences in how we approach songwriting and sound. Songs can come from absolutely anywhere really though. We've spent hours chatting in the van about all sorts of out there topics that have eventually bled into a lyric. So, chatting absolute shit to each other in the van is a pretty big influence.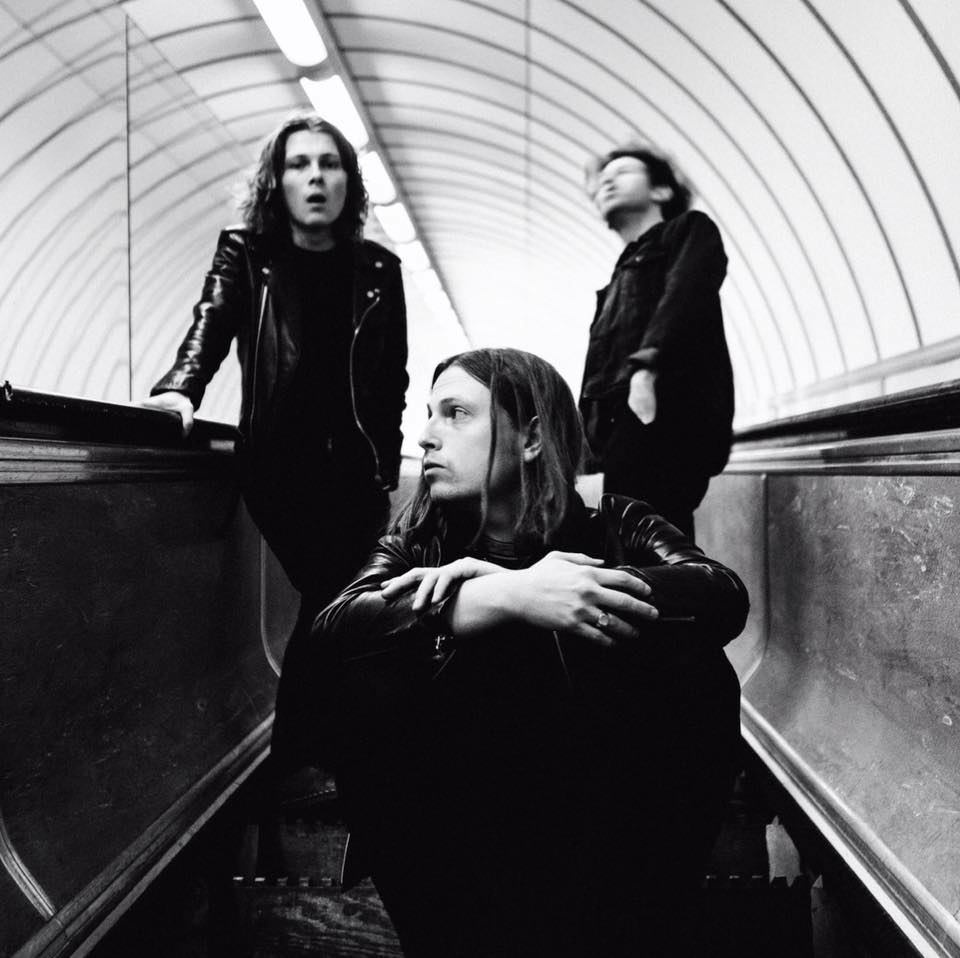 What would you say has been your best moment so far?
Playing a stage at Glastonbury was a pretty big moment. It's such an iconic festival and everybody is aware of it in some capacity. We played a show opening for our friend Sam Fender in Köln last year and that was unreal. 5,000 people who from the moment we stepped out on stage just seemed to get what we were doing and really got behind us. Get us back to Köln, ASAP. It feels good to continue coming back to different cities over the years and see the crowds grow. That's a very satisfying feeling.
How would you describe your sound to somebody unfamiliar with it?
Carnage with a conscience.
What's your dream "I've made it" moment?
Standing up on a huge stage in front of a sea of people singing the words back to us… and then going back to a travel lodge where we don't have to all share the same room.
How do you feel that Newcastle and the north of England have influenced you guys and your sound?
We're all from the north east and have lived there our whole lives. We love Newcastle as a city and you'll not find nicer people anywhere in the UK. I'm guessing in some ways Newcastle and northern music has probably permeated our sound in some way cause we've always been around it… but probably only subconsciously. I guess northern humour has probably informed some of the ways we approach certain things.
We love your latest single 'Take Your Time', could you tell us some more about it?
Thanks! We've been sitting on that tune for quite a while now, so it feels good to watch it run free. Its been in our live shows for the last year or so and it's a bit of a different vibe to some of the other stuff we've maybe released previously. Lyrically it's about appreciating life and trying to stop yourself from falling into a rut.
And finally, who is your biggest fan right now?
We've heard rumours the pope has us in his weightlifting playlist, which is of course, very flattering.