We had a chat with York's The Receivers at the tail end of what has been a breakout year for the outfit.
Having gained a reputation for their energetic and engaging live shows, 2020 has proven to be a bit of a change of pace for The Receivers, as it has been for all touring bands. They have however, taken the opportunity to add two stellar new singles to their arsenal though, in the shape of the resonating and thoughtful 'Only Human', and the immensely raucous and fuzzy 'Impatience'. Armed with a razor sharp cutting edge, huge indie rock hooks, and an impeccable sense of adventure and fun, The Receivers have the energy and the tunes to continue to make seismic waves at larger and larger scales.
2021 looks to be a big year for The Receivers as the Yorkshire act continue to carve out a name for themselves in the UK indie scene. We caught up with the band to find out some more about them and the year that they've had.
Who TF are The Receivers?
We're a four piece from York that love fuzzy guitars and catchy hooks.
How long have you been making music?
We started in late 2016, but we have all been involved in other projects before then.
Why do you make music?
Because we love it, Music is something you can't complete & one of the best ways to express yourself.
What are your biggest influences?
Musically we have a wide range of influences, The Cribs being the biggest as we love the way they combine their love of pop songs and heavier stuff. Late last year we fell in love with the new Dublin scene, The Murder Capital, Just Mustard & Fontaines D.C. particularly. Those modern ways of approaching guitar playing really hit us.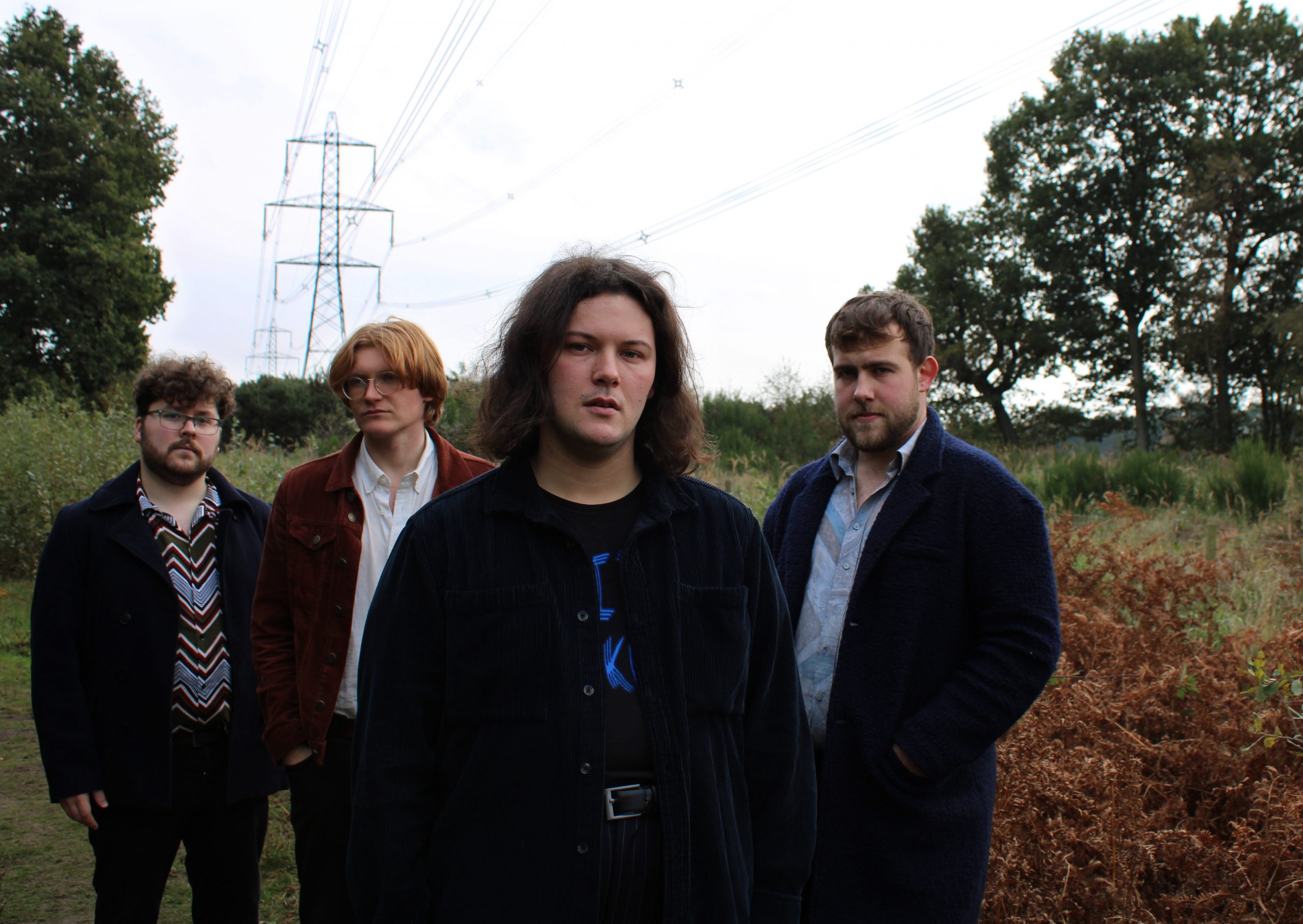 What would you say has been your best moment so far?
Though 2020 has been an awful year for everyone, I'm really proud of how we handled it. We had a single called "Only Human" that we originally wanted to put out early in the year, but because of Covid we decided to delay it. When we eventually stuck it out in August (once the world had a much better understanding of the pandemic), it became our most popular release by far, which for us is crazy seeing as we couldn't go round northern England promoting it for months like we usually do. That feeling of knowing people wanted it and loved it is amazing.
How would you describe your sound to somebody unfamiliar with it?
Fun, loud, Life changing.
What's your dream "I've made it" moment?
This all centers around playing live for us, I think. We love going to gigs and festivals so to play some of our favourite stages would really make us feel like we've accomplished something. Probably getting the call to play Glastonbury or Reading & Leeds, or to be offered a world tour.
We love your latest single 'Impatience', what can you tell us about it?
'Impatience' came about in late 2019 after spending most of the year obsessed with that Dublin scene. We wanted something fast & intense, so we just wrote impatience as quick as we could. It's a really fun song to play live, back in January we would open with it and it was fun to see the shock on people's faces. It's nice when people come up to you after a gig and say they loved a certain song, but when that song is a new one and is quite different, it's really really appreciated & we got a lot of it with that one.
We recorded it at Young Thugs Studios which is this amazing space above an old social club in South Bank in York where i grew up, It was our first time recording there but it won't be the last, they have a lot of really great equipment & it's a really relaxed environment as well.
What should we expect from The Receivers in the near future?
Seeing as we can't really play any shows we've got a new music video coming out. As well as this there's a live session we recorded earlier in the year which could be emerging soon!
And finally, who is your biggest fan right now?
Probably my six year old niece who has just discovered our YouTube Channel