PSA: quickly rising Brighton outfit Thyla have succeeded in grabbing our attention!
If you're unaware, we kind of like Thyla. And by "kind of" we mean "really really" and "a lot". It feels like they've been on our radar for an age at this point and it's been a treat to watch the band grow with each release, all the way from the hazy sound of 'Pristine Dream' to staple tracks 'Candy' or 'Blue'.
With a warm reception for their debut EP What's On Your Mind?, the band are all set to make further waves with their second collection Everything At Once. We grabbed the Brighton four-piece to make sure we're all clued up ahead of the release…
Who TF are Thyla?
We're an alt-rock band but our vernacular is pop. Two guitars, bass, drums, and vocals.
Millie – Guitar/vox
Mitch – Guitar
Dan – Bass
Danny – Drums
How long have you been making music?
If you accumulate all the years we've each spent developing our musicianship, the number adds up to around forty. As a band, we've been grinding seriously for about three and a half years.
Why do you make music?
It's the only thing that matters to any of us; purpose is everything! If you don't have a purpose then nothing drives you to improve as a person and take responsibility for your life, to ultimately look after the ones closest to you and give back to the world.
What are you biggest influences?
Each other… we spend a lot of time together! Take 'Two Sense' – totally born out of a shared feeling between us all.
What would you say has been your best moment so far?
That's tough to answer because we don't look back on what we've achieved, we're always focused on (obsessed with) the next thing. I'd say the response to 'Two Sense' – the first single from our upcoming EP – has been a highlight for us.
It was our first self-release and it's doing way better than anything we put out prior to it. So much of being in a band is about perseverance and principles and so when a healthy dose of vindication comes your way, it feels good.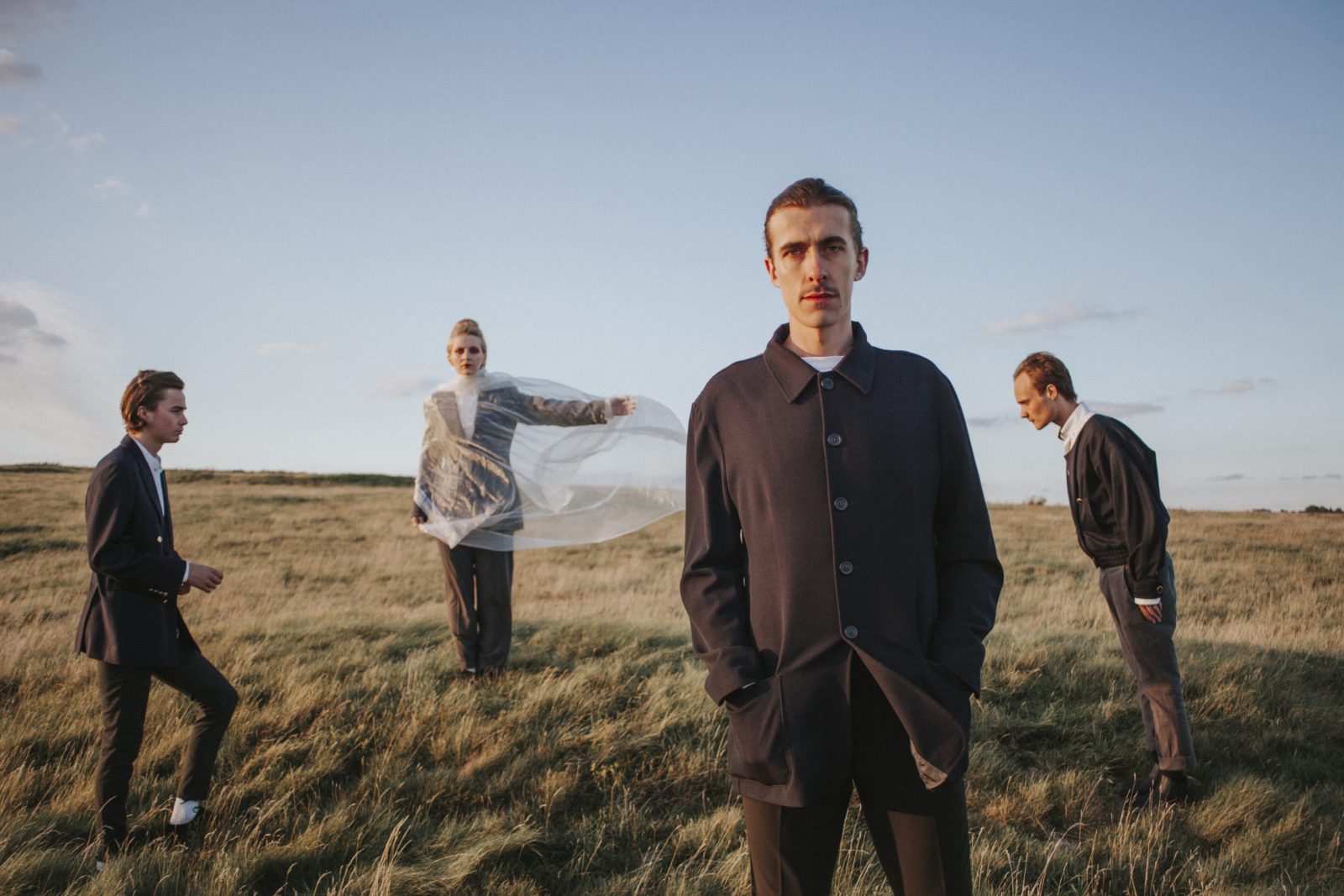 What do you want people to take away from your music?
I don't think it's necessarily about what we want, we make music because it's what motivates us to navigate through life. we are careful not to preach too much because what we know is not all there is to know. Our songs express how we feel and we hope that people draw their own meanings from them.
What's your dream "I've made it" moment?
Jools Holland!
We love your singles 'Lenox Hill' and 'Two Sense', could you tell us a bit more about them?
They were both full band arrangements from the start – by that I mean they both started with the four of us jamming in the rehearsal room and were written from there.
With 'Two Sense' there's a sense of betrayal in the lyrics, but it's outweighed by a sense of knowing that there's something much better just round the corner. It's about self-belief, as the artist you ARE the best judge of your music and that's even more so the case when there's four of you. People don't have to share your enthusiasm and fans might not get it… sure, but that's just the way it goes with art. Integrity is key and you have to be willing to play the long game.
'Lenox Hill' is a progression of the anger in 'Two Sense'; it still holds a lot of angst but it's more of a celebration. It's a personal reminder to stay true to who you are and as the song progresses, it realises that if you're successful in doing so, then you're unstoppable.
You're gearing up for the release of your second EP Everything At Once. What do you bring to this release that's different from your debut EP, What's On Your Mind?
What's On Your Mind? showcased lots of sides to Thyla; there was a bit of everything on there, so much so that it's difficult to extract what it is that we "sound" like from it.
With Everything At Once, that sound that we have been nurturing year on year is really screaming back at us. There's still a lot of variety on this record but we feel like we've achieved a new fluency through the tracks.
What plans do you have going forward?
After six months of intense writing we've decided it's album time and we're headed to an isolated part of the country in January to record it!
And finally, who is your biggest fan right now?
Our Neighbours 😋
'Two Sense' and 'Lennox Hill' are available now. Thyla's new EP Everything At Once is to be released 7 February 2020.