WE CAUGHT UP WITH SMOKE FAIRIES AHEAD OF THEIR UPCOMING UK TOUR AND UPCOMING SIXTH ALBUM RELEASE
Duos are an interesting one, they're either really great, or just miss the mark. So it's always exciting when we come across one who have a real promise about them. This is exactly what's happened with Smoke Fairies. 
Jessica Davies and Katherine Blamire met at school in the South of England, and have since then had quite the career together. Now, they're gearing up for the release of their sixth(!) album and an eight-date UK tour to go with it, including sold out dates in London, Birmingham, Bristol and Portsmouth.
Who TF is Smoke Fairies?
A band who play kickass guitar riffs with tight vocal harmonies.
HOW LONG HAVE YOU BEEN MAKING MUSIC?
Since the mid nineties. We started playing together when we were 12/13
WHY DO YOU MAKE MUSIC?
We make music to feed our egos, provide excitement in life and to heal ourselves and other people.
WHAT ARE YOU BIGGEST INFLUENCES?
WHAT WOULD YOU SAY HAS BEEN YOUR BEST MOMENT SO FAR?
We love it when music takes us places. Getting emersed for weeks on the back roads of the US on tour is great and something we'd love to do again.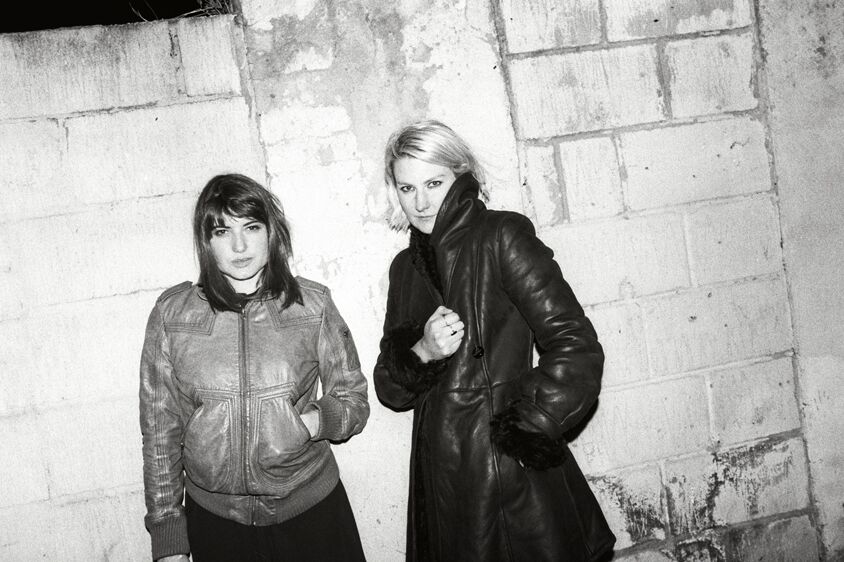 WHAT DO YOU WANT PEOPLE TO TAKE AWAY FROM YOUR MUSIC?
Sometimes there are no words for what music can make you feel. We just want our music to make people feel something.
WHAT'S YOUR DREAM "I'VE MADE IT" MOMENT?
It would be great to be in the opening sequence of a film, setting the scene. It could even be horror even though I can't handle horror.
WHAT INSPIRED THE WRITING FOR YOUR NEW ALBUM?
Feelings of disconnect, insomnia, worries about the state of the world, stories of mythical beings, real life creatures living in the woods behind the house…
ASIDE FROM YOUR ALBUM, WHAT PLANS DO YOU HAVE GOING FORWARD?
We are going on a UK tour and then hopefully we'll go further a field
AND FINALLY, WHO IS YOUR BIGGEST FAN RIGHT NOW?
Stanley our cat but that might be because we feed him.