We got acquainted with your new favourite punk band, The Earnest Spears, ahead of their 1st birthday…
The Earnest Spears are ready to breathe (even more) life into the punk scene and we are 100% here for it.
With a very tasty EP under their belt, sold out shows in Worcester and Birmingham under their belts, not to mention having supported the likes of Press Club and The Wytches, there seems to be no stopping these exciting young musicians.
Who TF are The Earnest Spears?
We are a new wave / post punk band based in Worcester, UK. We formed in March 2019 and since then have been playing shows in and around the region as well making our own music. We are a very passionate group of individuals and we're in it for the long run, sorry.
Why do you make music? 
It's what we've always wanted to do and when we all met it was just the right time. Being a punk band we love to incorporate our political views into our music as much as we can. We feel as though the message we spread is what a lot of people our age think, feel and can relate to.
What are your biggest influences?
It's always a difficult one to answer. As a band, our main influences include Idles, Slaves, The Wytches, The Blinders, The Chats, The Murder Capital and other similar bands. Individually, it is an extremely wide spread of influences including The Doors, The Pogues, The Police and King Gizzard & the Lizard Wizard.
What would you say has been your best moment so far?
Last October we headlines The Sunflower Lounge, Birmingham with help from The Future Sound Project. It was a Tuesday night and it sold out, great feeling. Either that or when we had the chance to support The Wytches and Press Club too, that was dope.
How would you describe your sound to someone unfamiliar with it?
Loud. Brave. Energetic. Punchy. Real. Angry.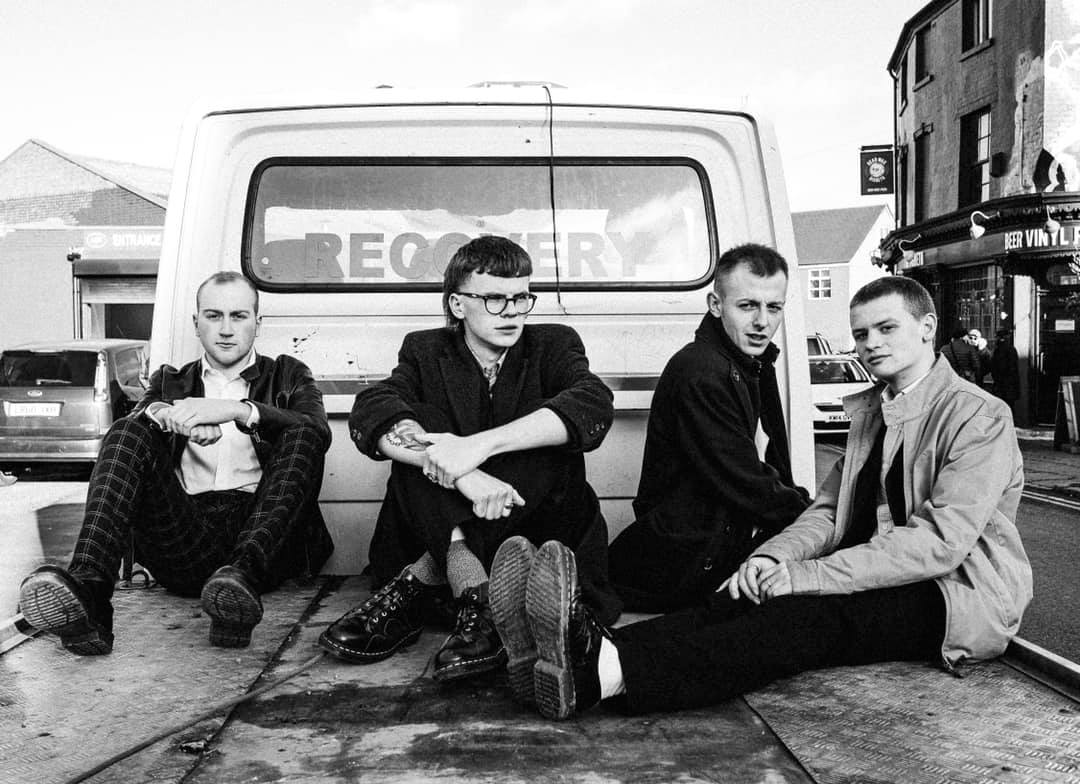 Whats your dream "I've made it" moment?
The moment we can all drop what we're doing and make a living from the music we are making. That's anybody's dream, right?
Late last year you released your debut EP 'Sincere and Intense Conviction', how have you found the reaction to it? 
The overall reaction was overwhelming for us to say the least. The amount of support and kind words we received from followers and other bands after initially releasing it was great, we really weren't expecting it. People come to the shows and know the words, it's mental. Then a sell out EP release party too, not too shabby.
You celebrate your first birthday with a show in Worcester on March 13th, what should people expect from your set?
A sh*t tonne of new material, balloons and free cake! As well as some killer support slots from Brum and Worcesters finest.
What does the remainder of 2020 have in store for The Earnest Spears?
There is a lot to be confirmed. We are due to begin recording again very shortly. A small tour of the UK. Some fest slots, and another bloody good year in general.
And finally, who is your biggest fan right now?
Well, it definitely isn't Boris! Very risky business this question. Let's play it safe and name our biggest fans our parents. They're a cracking bunch, CHEERS MUM X
EARNEST X