The Elephant Trees joined us for a chat and told all about their latest EP and the importance of safe spaces and community in music
Martha and Sam, known collectively as The Elephant Trees, are an outfit steadily gaining acclaim for their eclectic sound and their unique ethos and outlook. The Elephant Trees are not a band that are concerned with being the coolest or trendiest band in the world, but are more enamoured with idea of building a community. Building a safe space for anybody and everybody who needs one.
Following the release of their blistering debut EP, we caught up with The Elephant Trees to find out a little more about them.
Who TF are The Elephant Trees?
Just a couple of nerds from North England that are fed up of being sad all the time
How long have you been making music?
A few years now, but this is our first EP and the first time it's all come together as a coherent sound.
Why do you make music?
Man that's like saying why do you breathe, it's a life source for us;
We 'breathe' so much information in everyday in 21st century life, music is the output, if we didn't make music, we would explode.
What are your biggest influences?
 Our life experiences, if I feel something too intensely, chances our it will be a song within an hour. Musically though, I think we have too many to name, but bands like Bring Me The Horizon, Everything Everything, Low Island through to Laura Marling, Lloyle Carner, Alt J, Biffy Cliro, it's a never ending list.
What would you say has been your best moment so far?
We played The Royal Albert Hall with Music For Youth last year which was MENTAL and gave us a weird hunger for moooooore.
But also some of the best feelings ever is playing a show in a new city and people singing the words back to us, that's something else.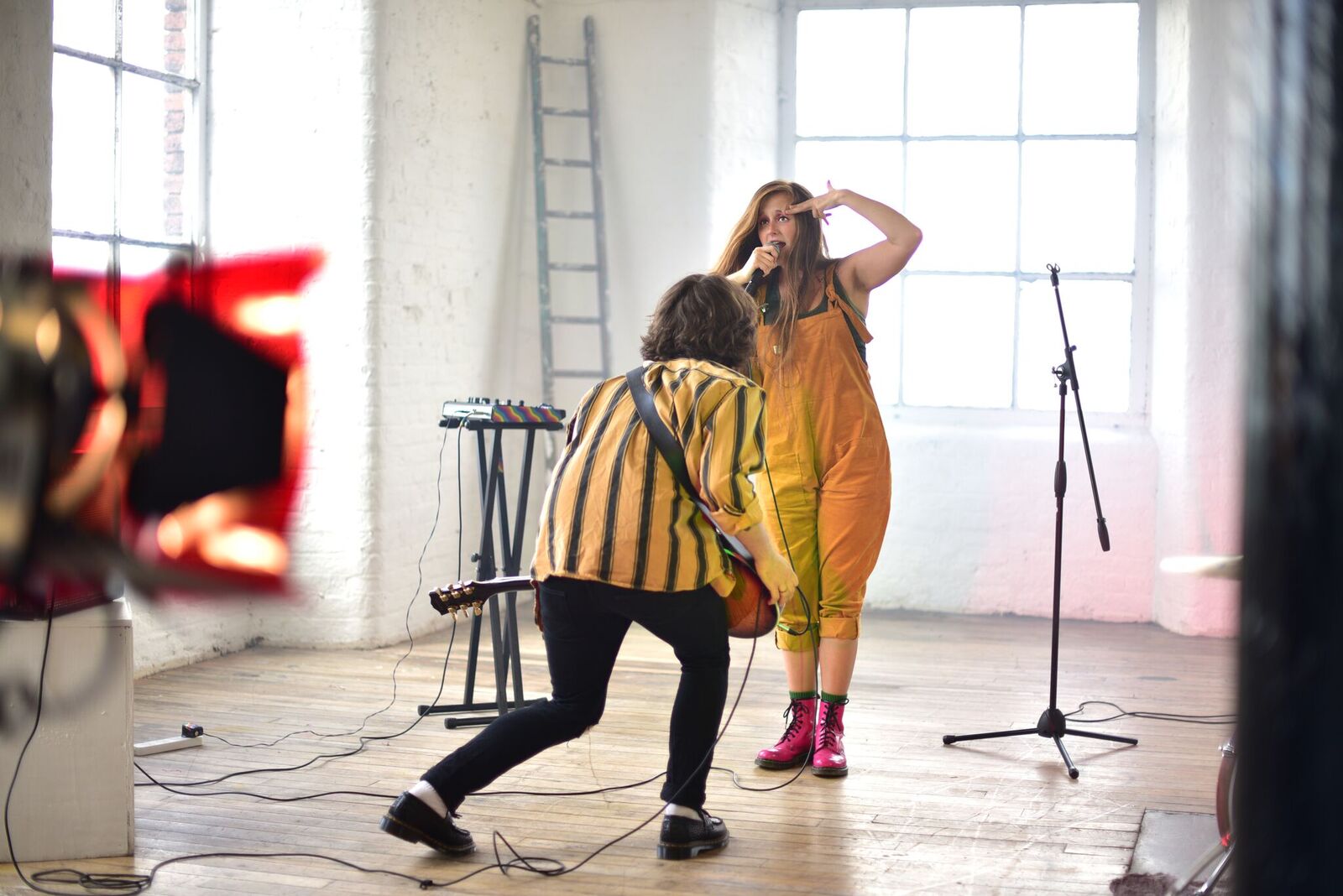 What do you want people to take away from your music?
"Huh, I'm not the only one that feels like this" mixed with "that's one dirty guitar part"
I really want our music to be bigger than just the tracks, I want to create a community, a safe space for anyone that feels out of place in their life. Everyone's got demons they think no-one can understand, I want people to see that those demons are quite common, and when you open up and talk/sing/scream about them, they're not as big as you thought they were.
What's your dream "I've made it" moment?
I think we'd feel like we've made it when we have 1000+ shows made up of people that feel safe and heard by our music. If we can afford to live, just from this band that would be great too.
We love your latest single '2 Seconds', could you tell us some more about it and your new debut EP?
Awh thanks guys 🙂 This song stemmed from this weird phenomenon of the 2000's, the post break up socials stalk. Never before have we been faced with seeing our exes happy without us in such brilliant 4k quality. It's so not healthy for us but it becomes very quickly addictive.
The EP takes a look at the other aspects of modern life, from the falling in and out of love, to a metaphorical analysation of the mundane 9 to 5, to being addicted to the numbness of depression, we've got it all kids. We've put a lot of time into this EP and I think it's a very good start to explaining what goes on in the brain of your average millennial.
With your UK tour just around the corner, what should people expect if they catch one of your sets?
A lot of sass and sweat and frantic energy, our gigs are the most cathartic release of everything we restrain in our day to day, and we'd love for them to be your space to do that too.
What do you hope the more distant future holds for The Elephant Trees?
Bigger shows, bigger, safer, more inclusive and positive spaces for anyone and everyone.
And finally, who is your biggest fan right now?
The legend that is, Brian Gill.   (Martha's Grandad)
Their debut EP MONACHOPSIS is available now