We had a chat with rising LA based artist ARO about her future plans and exciting debut single 'Let Me Go'
Having emerged from moments of personal and creative hardship over the last few years, LA based singer-songwriter ARO and her thoughtful alternative pop sound are ready to emerge into the spotlight and showcase exactly what they are capable of, starting with the release of the immersive and powerful debut single 'Let Me Go'.
The track sees the artist taking on the role of heartbreaker, a routine saboteur and destroyer of relationships explores her more cruel tendencies and romanticises them in a way that feels thought-provoking and unique. This is a really fun subversion on the heartbreak anthem that highlights the thoughtful nuance of the artist, and her fun alternative pop sound, produced with Caden Jester in the artist's DIY home studio, does a great job of feeling exploratory and matches the searching, engaging atmosphere of the track. This track signals something of an emergence for ARO and we can't wait to hear what else she has in the pipeline, we had a chat with the artist and found out a bit more about what she has planned and what her journey has been like to right now.
How long have you been making music?
I've spent the past year learning how to write songs, learning how to sing and play guitar, learning how to record and familiarizing myself with the music industry. I feel like I needed to take time to explore my creativity in this space in a low stakes way without eyes on me to really be able to define myself as an artist in an authentic way. So I've been making music for a year now, but it took me this long to feel ready to publicly put out my first release.
Why do you make music?
I make music to make meaning out of things that feel beyond my control. I make music to get to know myself, the writing process often reveals parts of me that I didn't know existed. And mostly, I make music to feel. I know I've written a really "good" song when I can't sing through it the first few times without crying. There's no better feeling for me than looking down at the page in awe of something I've created out of thin air, and having it move me in such a big way emotionally. It puts me on my knees every time.
What are your biggest influences?
My biggest musical influence has been Halsey. Her less popular music feels like the lyrics could've been ripped from my own heart. Her writing style and poetry really resonate with me. Other artists who heavily influence my music include Banks, King Princess, and Verite. Outside of other artists my biggest influences tend to be my own life experiences. When I'm present with myself I find inspiration in the smallest moments of life. I keep a note in my music folder on my phone that's a really chaotic dump of any and every piece of inspiration that comes into my consciousness. It might be imagery, or a really specific emotion I'm feeling, or a line that pops into my head, or some realization I've had about myself, whatever it is I just throw it into that note, so every time I feel like writing I already have some strings to pull on when I start.
What would you say has been your best moment so far?
The best moment of my career so far was a few weeks ago, it was actually really mundane. I was driving home late at night and put on two of the songs that I have produced so far on my car speakers. I rolled the windows down and screamed my own lyrics. In that moment I was so tapped into my own vision. It might've been the first time I was listening to my music without a critical ear, trying to figure out where I could improve. As someone who struggles with perfectionism I tend to have a hard relationship with that critical voice in my head. On the one hand she pushes me to do my best work, but on the other I really struggle to enjoy my own creations. But that night I was just really proud of what I had created and really vibing with my own sound.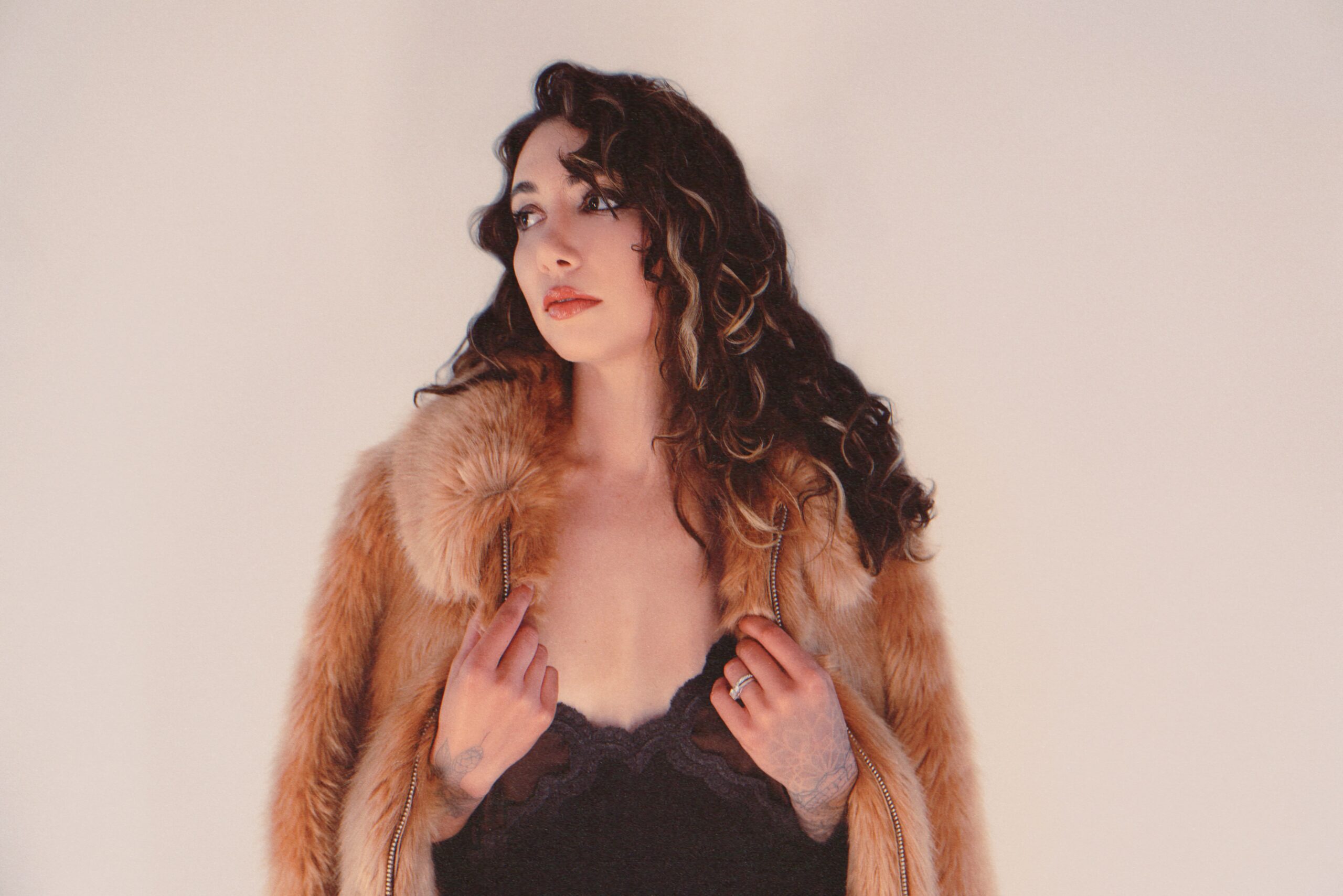 How would you describe your sound to somebody unfamiliar with it?
I would say I'm loosely in alternative pop right now. My sound leans a bit darker with electro pop, RnB, and pop rock influences. Think – Halsey meets Banks meets CHVRCHES.
What's your dream "I've made it" moment?
When I have people coming up with absolutely unhinged conspiracies about me being one of those celebrities who was turned to the dark side and is now a satan worshiper I will know I've made it. Also getting signed with a label that won't shelf me would be really nice.
We love your new single 'Let Me Go', what more can you tell us about it?
This is one of the first songs I ever wrote, so while I've made pieces that are technically stronger at this point, this release feels really special because at the time that I wrote it I honestly never thought that I would go on to produce it, I was just creating for me. The song tells the story of heartbreak from the perspective of a routine saboteur. I'm someone who has a tendency to create this push/pull dynamic in relationships. I struggle to stay open, vulnerable and emotionally available. But then if the other person is also shutting off I get really triggered and look for ways to keep them coming back. This song is sad and wistful, but it's got this dark edge to it because I'm romanticizing all of those chaotic tendencies that I'll indulge. There's this tone of self-destruction, but make it hot and irresistible.
What else do you have planned for the near future?
Because I spent the last year out of the public eye and only focused on writing I've actually got a lot in the pipeline. I'm planning on releasing a few more singles this year and then rolling them up into an EP. My release strategy will largely depend on how these next couple of singles go, but I've got enough quality content to put out a full album after this first EP. I plan to start doing shows locally in Los Angeles this fall.
And finally, who is your biggest fan right now?
I'm lucky enough to have a close circle of people who have been supporting me on this journey for the last year (even when my singing was questionable). These people have held space for me and have hyped me up when I struggled to believe in myself. They've listened to demos, read my lyrics, plotted and strategized with me, and even helped me with promotional materials. John, Lauren, Tristan, Tori, and Liam are my biggest fans right now and my closest friends. I'd like to particularly thank Tristan Guarini (@queerheartthrob) for all of his photo and video work that he's done for me, he's truly so talented and I'd highly recommend him to anyone needing creative work done.