Actress and singer-songwriter MCAULEY is quickly creating a name for herself with her daring and unfiltered brand of pop
Pop music is often characterised by its mild manner. While other kinds of music tend to veer off into darker territory and cover edgier ground, pop has a tendency to be more neutral and centred.
Obviously every rule like this is going to have its exceptions, and one of the most glaring exceptions to this is Nashville-based MCAULEY. The young artists work is daring and unfiltered, showcasing a refreshing and unapologetic delve into the psyche and thoughts of the performer. This is masterfully demonstrated on the singles 'Animal' and 'PSYCHO 4 U', where MCAULEY establishes herself as a dynamic and cutting edge new figure in contemporary pop, and with more in the pipeline, we look forward to hearing what she is going to entertain us with next.
To find out more, we had a chat with the emerging artist.
Who TF is MCAULEY?
MCAULEY is a Nashville-based artist known for edgy pop anthems. As a human I'm an open book, and I wanted my music to reflect my stream of consciousness without watering it down. So you'll hear honest lyrics that others might've tried to say more conservatively. The sound is pure pop at its core, offset with an unhinged and hard-hitting style of production.
How long have you been making music?
I feel like every musician says this, but I've been making music since I was a kid. I used to have a Fisher-Price toy with different colored bells; I made up tunes and used colored markers to write them down like a pre-K version of sheet music. In high school, I wrote songs and sang them in coffee shops around my hometown in Canada. During college I was in a pop band that performed around campus. I also dabbled in country music for a while. But after I moved to Nashville in 2017, I really started digging into who I wanted to be as an artist and making music on my own terms, which led to MCAULEY.
Why do you make music?
It's the best tool I have for processing my experiences and emotions, and it's a lot more fun than sitting in a cubicle.
What are your biggest influences?
I take a lot of cues from Julia Michaels, Sasha Sloan… the vulnerability in their writing is everything. But sonically I love the edge of artists like Bishop Briggs and K Flay.
What would you say has been your best moment so far?
The day my producer Robyn [Dell'Unto] sent her first mix of Animal. I'd described this idea in my head of what I wanted the sound to be, and she fucking nailed it. It really felt like mine. I listened to it over and over in my car and cried on the highway. I'd also had a pretty shit couple of years, and that moment felt like a turning point.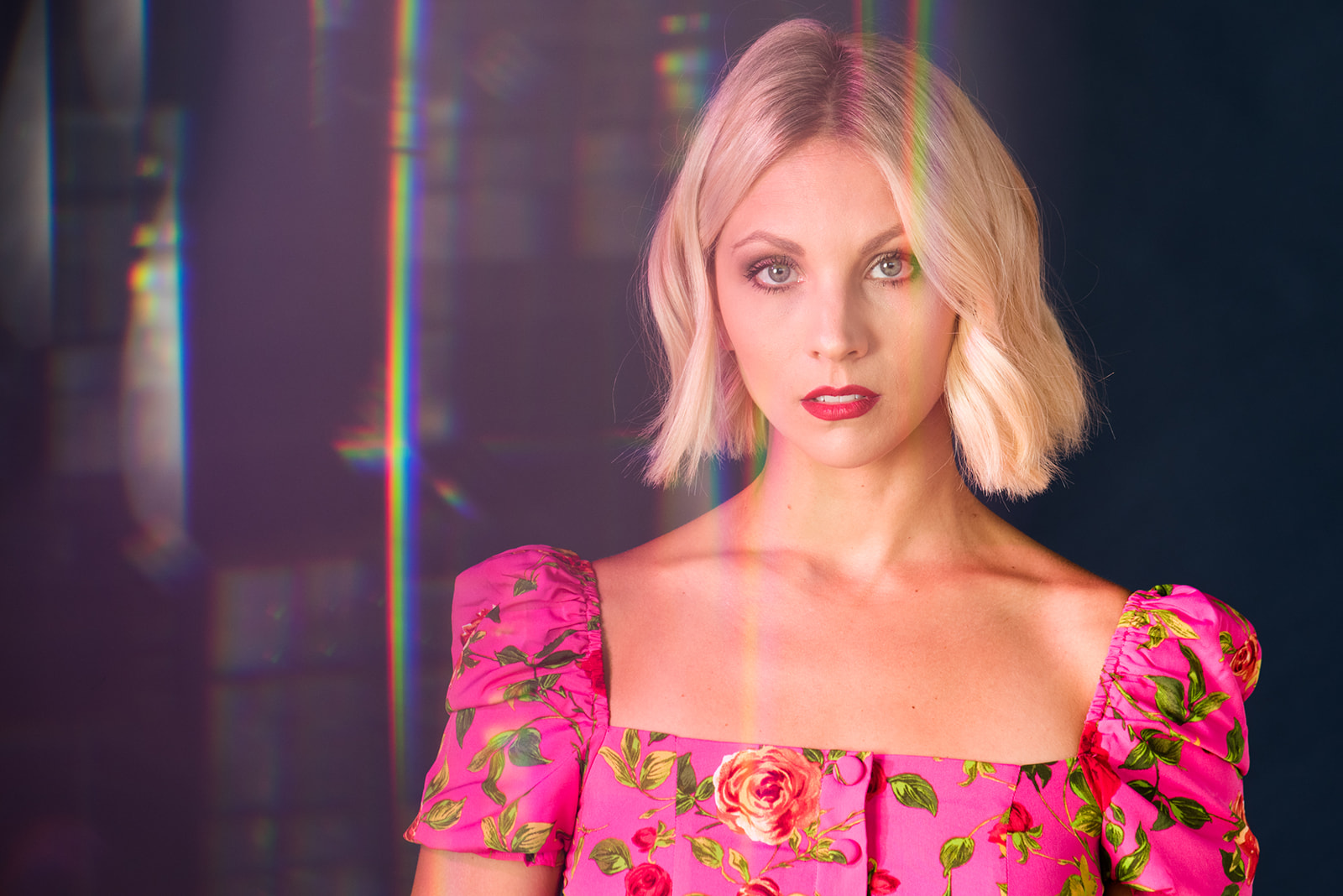 What do you want people to take away from your music?
I hope people can relate. It's a mission of mine to write as authentically as possible, and all of my songs are pulled directly from my own experiences. I got really tired of censorship in writing rooms, particularly as a woman — being encouraged to convey feelings in a buttoned-up way. It's 2019, we don't have to say everything with a wink. So I hope people connect to that and feel empowered to communicate their feelings in a way that doesn't have to be cryptic.
What's your dream "I've made it" moment?
I mean… a Grammy would probably do it.
How do you find that life as a music creator compares to that of an actor?
I guess as an independent musician, I'm more in control. It's up to me what kind of music I'm creating, who I'm working with, how often I'm writing and releasing songs. The final product is entirely in my hands. With acting, I'm a small cog in a bigger machine. My work lies in doing my research and interpreting a character, but I have less influence on the overall project. They both feed me creatively, but the business and day-to-day are different.
Could you tell us some more about your debut singles 'Animal' and 'PSYCHO 4 U'?
I kinda went through rock bottom for a couple of years, and I figured my first EP would be a reflection of that. But before we started recording, I found love when I wasn't looking for it, and that theme shot to the forefront of my writing. That's when Animal and PSYCHO 4 U were born. Both are celebratory anthems about how new love can hijack your typical thought processes. Animal explores the sensory, in-the-moment feeling of it, while PSYCHO is a candid & dark-humored take on the impulses an otherwise rational person needs to suppress.
What is next for MCAULEY?
My next single, OUT OF YOUR SYSTEM (OOYS), will be out in a few weeks. It's my first heartbreak song so I'm excited to show listeners another side of me. My debut EP comes out in the new year!
And finally, who is your biggest fan right now?
Always and forever my parents… even though they'll never get on board with me cussing in songs.