Following the release of Hello Good Morning, we had a chat with up and coming singer-songwriter Willie J Healey about his past, his future, and a Canadian goat farmer
Willie J Healey is an artist that very much has carved out a unique style and flavour within his music. His writing is honest and observational, recounting the stories of himself and others in an effortless and natural way. His sound is fluid, transcending genre and delving in and out of styles such as garage-rock, Americana and psychedelia. As if this wasn't enough reason to root for the artist and delve into their work, Willie J Healey is also renowned as somebody who is always creating, obsessively carving song upon song.
The amalgamation of this unwavering work ethic and errant individuality has led to Willie J Healey growing an ardent following, the release of his latest EP Hello Good Morning looks to have further solidified this with a selection of tracks that are widely recognised as his most accomplished work thus far. Following the release and success of this latest offering, we caught up with Willie to find out a little more about him.
Who TF is Willie J Healey?
Willie J Healey is a free bird, a wild cat. A twig resting on the shoulders of a big river. The king of doom, the master of not much. Willie J Healey isn't anyone really.
How long have you been making music?
I've been making music since I was 13 years old. I'm 25 now.
Why do you make music?
I'm not totally sure. It's one of the only things that makes me happy. It's all I really care about, I couldn't imagine not making music.
What are your biggest influences?
I'm influenced by a lot of things. Musically the list is pretty long so I'll make it short, Neil Young!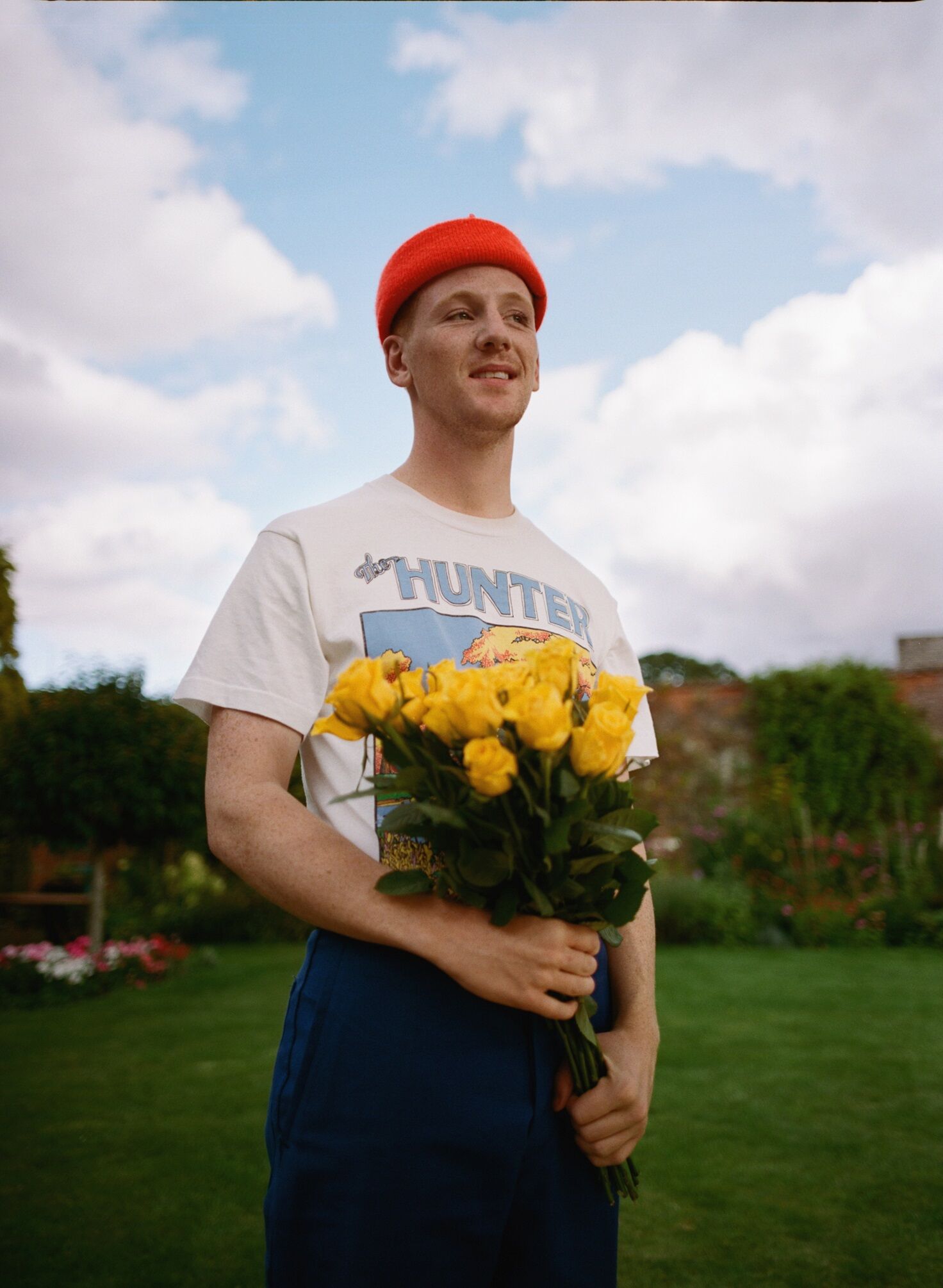 What would you say has been your best moment so far?
I think it has to be my television debut, my first band "Tony's little secret" had a pretty hot time on Sunday brunch.
What do you want people to take away from your music?
Whatever they possible can. I'd like people to feel like they can relate to my songs, enjoy them for what they are.
What's your dream "I've made it" moment?
Every time I think I have one it changes, I guess things like that change and that's probably healthy? I guess it may not be a great feeling to have accomplished your wildest dream, chasing it us probably where the joy is. I'm just guessing though
How have you found the reception for your latest EP, Hello Good Morning?
There has been a lot of love! Blessed
What does the near future have in store for Willie J Healey?
I have a new album to release, I can't tell you when but it'll probably be around spring. We have tours planned, some festivals.
And finally, who is your biggest fan right now?
A Canadian goat farmer called Jesso. He sends me milk, jumpers and has been to two shows, thanks Jesso, god bless you!
Hello Good Morning is available now via Yala! Records.