Rising pop trio half•alive pause in their maelstrom to take stock of their rapid ascent, the release of 'Now, Not Yet' and consider their next steps…
2019 has been a monumental year for Long Beach Trio half•alive. The genre-defying outfit have seen their popularity continue to balloon over the last twelve months, with a colossal world tour and their acclaimed debut album Now, Not Yet proving to be an irresistible two-pronged attack that has taken the world by storm.
When looking for the catalyst for this success, the obvious thing to attribute it to would be 2018 single 'Still Feel'. The band, up to this point, had been gradually chipping away at the hearts and minds of listeners, whereas this track and its accompanying video seemed to blow everything wide open.
"That video was definitely the spearpoint, in terms of the things have been hitting people," lead singer Josh Taylor says. "I think people seem to get interested in us through that."
The impact that the track and its video have made on both the band and the music landscape is insurmountable, so far surpassing 30,000,000 plays on both Spotify and YouTube.
"Maybe it's that that video has a lot to it" Josh continues. "You're not like 'OK, I understand everything… next band', it's more like, 'wait, there's something here that's special' so people take a dive further into our stuff. I think that that's what helps people become fans of the band."
While the immensely successful track and video captured the attention and imagination of listeners in their tens of millions, the longevity of this lies in the quality of the artist's wider catalogue of sights and sounds. August 9th 2019 saw the birth of debut album Now, Not Yet, and a chance for half•alive to galvanise their expanding audience.
"If we look at what had been done with the EP and everything, I think we had a direction of where we wanted to go." bassist J Tyler Johnson comments of the album. "Those three songs were very diverse in their genre and sound but there were a couple of times we could have gone further in different directions based off the songs, whereas we chose another, and then the album kind of opened up those again. I don't think there was an end result genre-wise that we were going for this time, but we had a general idea, and from that came the album."
"I'm not sure that we had exact expectations of the album," drummer Brett Kramer adds. "We definitely believed in it and were excited about it. As we're finishing our first world tour I think it's been very surreal and exciting seeing people from Poland and Berlin and Russia resonate with the music; it's been extremely encouraging and exciting."
This absence of any sense of defined genre or limitations is a huge part of half•alive. This is a band that is not content with playing it safe or sticking to what they know; they seem to thrive off the adventure found in following their instincts, and going wherever the music takes them, stylistically.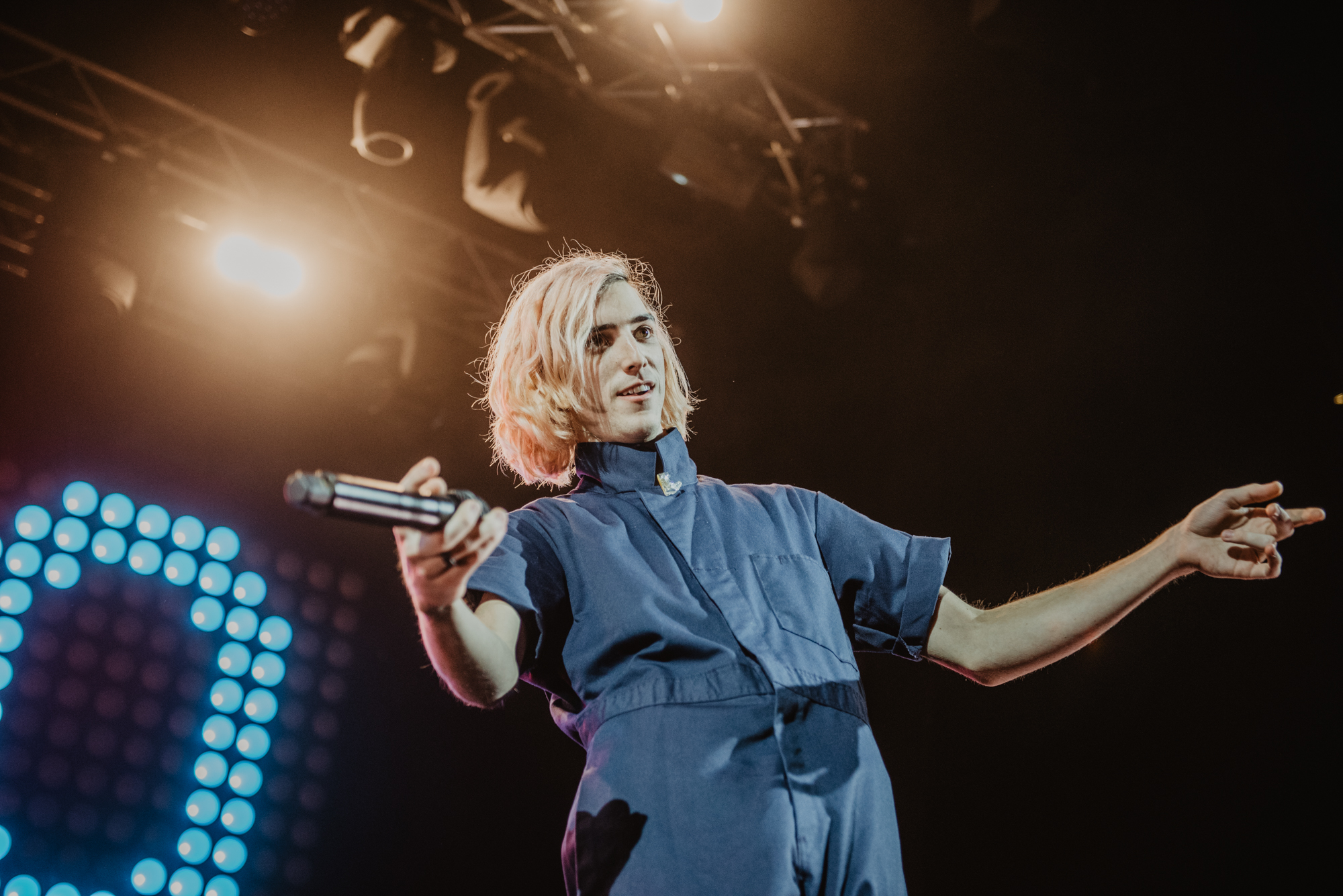 "We're intentionally trying to challenge ourselves if we've written a song that feels one way, the next song we try to do something completely different." J continues. "Every song helps depict the next song in certain ways. Genre just flows naturally from us and what we pull from individually when we write together. It's pretty organic – most things including the 'Still Feel' video are very organic – just from what's in our minds presently, and we just go for it. It's not really trying too much, it's just whatever is natural."
This authenticity and organic nature of the band's work seems to have struck a serious chord with listeners. The album peaked at number 1 on Billboard's US Top Heatseekers chart, and they have been consistently building and growing a loyal and ardent fanbase with their unique package.
"I think people gravitate towards the depth" Josh muses. "There is something for everybody. If somebody is like "I just want a surface level experience where I don't want to listen to any lyrics I just want to bob my head to the beat" you can do that, but for those people who want a deeper experience, you can go really deep, and there are very few that make it all the way to the bottom. it's also just a fun show to watch, even if you hate the music. "
The whirlwind success that has surrounded half•alive has provided the band with a year full of touring and releasing and promoting the album. This frantic change of pace has seen the band working relentlessly and has sparked thoughts on how to manage their lives in the face of such success.
"I think we're just trying to figure out how to make our band and music and lives sustainable," admits Brett. "Over the next year, we're going to look to find balance and figure out how to create at the same level that we've been creating while maintaining friendships and our home lives and stuff. I think that's one of the major goals on our agenda."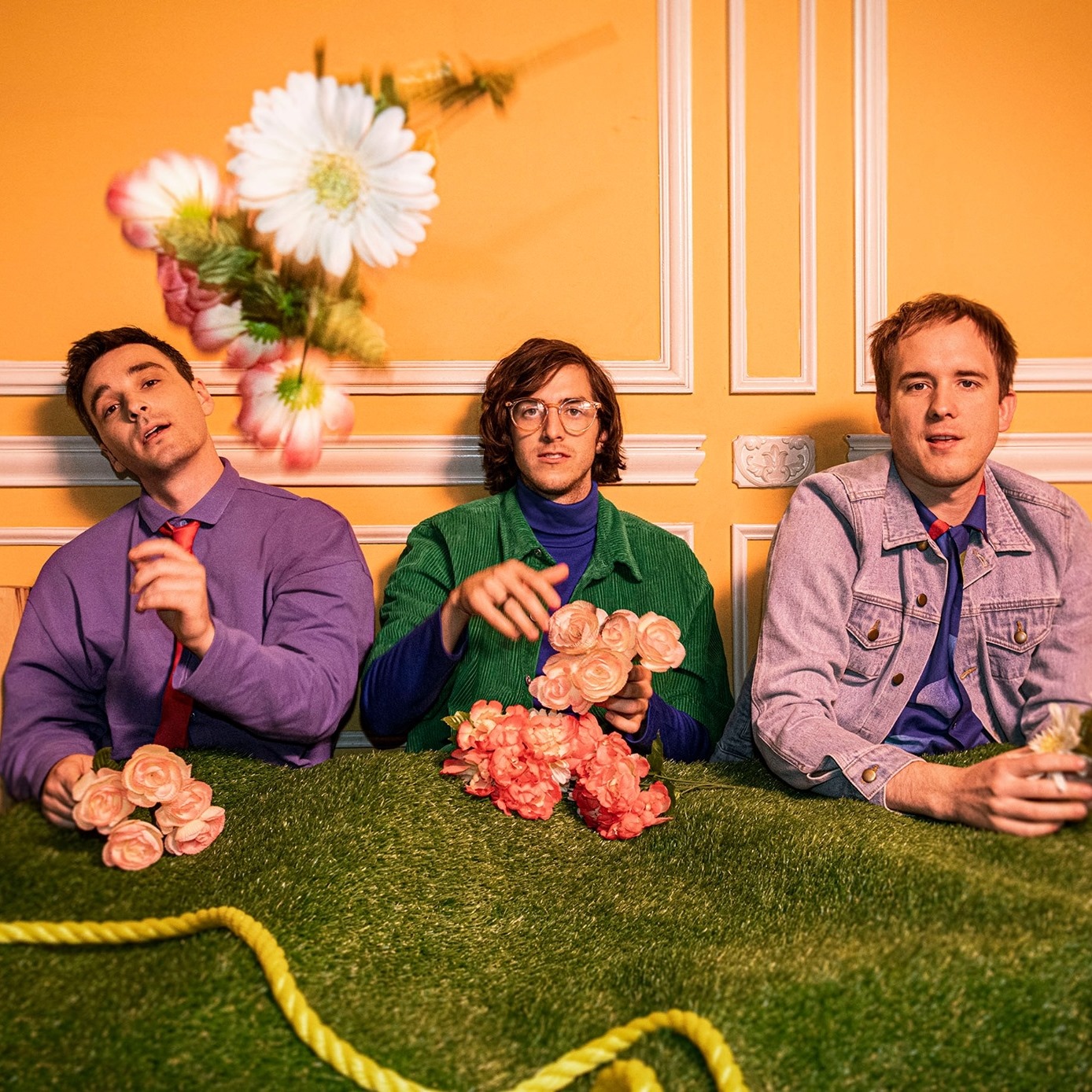 "We're spending all of January on a break" Josh adds. "We're very much looking forward to that and I think that a lot of good things are going to come from it. We even wrote a song on this whole concept that rest is the secret and slowing down is actually the way, to process what's happening."
"Processing things really helps us write and understand where we're at," surmises J. "I think we'll start writing new music and working on new videos and all those types of things once we take that break and take account of how we're feeling and get it processed with each other and separately. I think that will really create the next album, whatever that looks like. "
A well-deserved break feels about right. Following the chaotic, dizzying heights that 2019 has seen the band reach, some time to reflect and process may help come to terms with the scale of what is happening, and the furore surrounding half•alive. For all of the attention and acclaim that the trio are deservedly receiving, at its essence half•alive is just three musicians trying to provide good vibes and a positive message through their music.
"I think that everybody is exploring the tensions of life." J concludes. "Everyone is exploring that reality, looking for something, trying to find their purpose and find hope through things. I think that we try to really speak into that, and make sure people feel heard and seen and understood, that this is an experience that we're all going through, and that there is hope at the end of the experience."
Now, Not Yet is available now via RCA Records