Future plans, making music with your brother and having a tune on FIFA 20, we had a chat with exciting duo Everyone You Know and got to know a bit more about them
Everyone You Know have a sound that feels both intrinsically British and intensely vital. Their unique amalgamation of styles seems to take influence from rave, indie rock, hip-hop, punk and everything and anything else in between, and is coupled with razor-sharp storytelling that provides the outfit with an immense amount of gravity and a captivating edge.
Their sound is not only unique but is also leaves a lasting and memorable impression thanks to its melodic nature and these rich and purposeful narratives created within their tracks. This is music to get well and truly immersed in. The best way that I can think to describe them is as a modern day peer of The Streets, with their thoughtful lyrics and stories back-dropped against a gritty British sound creating a perfect storm.
Their latest single 'Seen It All' is another home run for the brothers as they continue to build up steam and establish themselves as one of the nations most exciting outfits. We had a chat with Everyone You Know to find out a little more about the duo behind the music and the stories.
Who TF are Everyone You Know?
We are two brothers who make tunes together.
How long have you been making music?
We've been making music together properly for about 6 years. But we made music for a good while individually before that. So we've been at it for a fair bit.
Why do you make music?
First and foremost because we love it! We grew up in households where everyone was bang into their tunes. So it's always been an important part of our lives. But it's also like a sort of therapy, it allows you to talk about things that you might struggle to talk about with the people around you and shit off of your chest.
What are your biggest influences?
Our family and friends 100%. The people around us have been the biggest influences in our lives without a doubt. The reason we work so hard and the reason we wanna get to where we wanna get to is because of them lot for sure.
What would you say has been your best moment so far?
There has been a few highlights in the last year to be fair. I would probably say our last headline show at The Underworld was a pretty special moment for us. Also being on FIFA and signing with Reebok are obviously right up there too!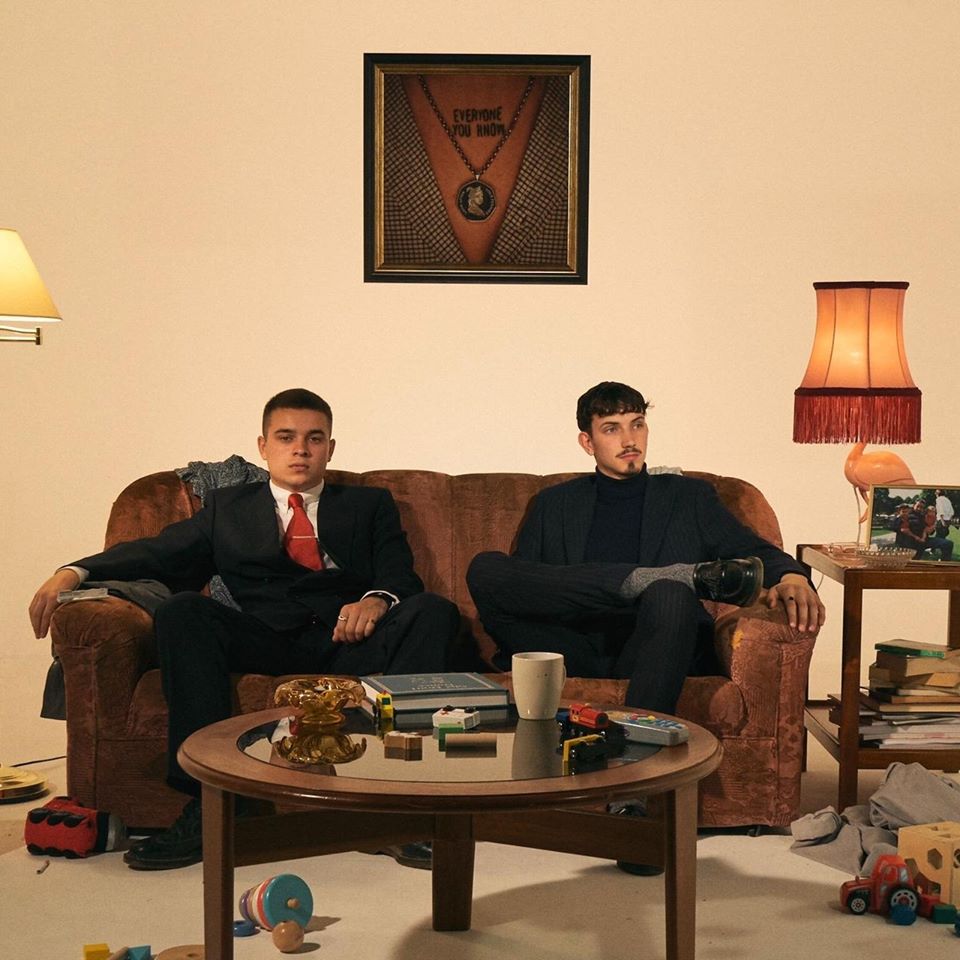 How would you describe your sound to someone unfamiliar with it?
We always describe it as music for the people. It's hard to pigeon hole it and put it in a specific genre or sound because we take influence from so many different types of music. But we always wear our hearts on our sleeves and the music is always honest. We try to talk about the day to day stuff that is going on around us and that people can relate too. But thesound is versatile.
What's your dream "I've made it" moment?
Selling out Wembley stadium. I think a lot of people think that is an unrealistic goal. But that's the pinnacle for us.
What is the dynamic like for you guys working as a duo?
Well Harv is the producer and I do the lyrics and vocals. So it works out perfectly. I guess the fact that we are brothers and that we grew up together makes creating music a bit easier because we are on the page most of the time.
We love your latest single 'Seen It All', could you tell us some more about it?
Yeah we made the tune at the back end of last year and as soon as we made we knew it was gonna be the next single. Lyric wise I just wanted to talk about the people who have seen you mess up and seen you at your most vulnerable but still continue to be there for you no matter what. Even if you haven't learnt from the mistakes you made. It's a really personal track, but I think everyone can relate to being in that situation.
What does the future hold for Everyone You Know?
Well we have just had to postpone our tour. So fingers crossed we are able to announce the new dates soon. We also have a fuck load of new music coming out over the next few months. So hopefully the back end of this year will have a lot to offer. Once everyone gets through this madness we are currently in!
And finally, who is your biggest fan right now?
Definitely our parents. They always will be.
Seen It All is available now