Following our premiere of the explosive 'Loud', we sought to find out some more about fast-rising duo Feed The Biirds
Expansively talented musicians in their own right, Camila Recchio and Kush Mody, known collaboratively as Feed The Biirds, have captured our attention with a steady wave of captivating and memorable releases. Since 2018, the duo have been making waves with their eclectic and exciting sound, and this is never exemplified better than on latest single 'Loud'.
Feed the Biirds are rapidly building a loyal fan-base, and look to be on the cusp of eruption. Following the emphatic reception that 'Loud' has received and ahead of a packed 2020 for the duo that includes opening for Watsky and releasing a litany of new music, we delved into the minds of the Feed The Biirds in order to find out some more about them.
Who TF are Feed The Biirds?
Feed The Biirds is a duo made up of singer-songwriter Camila Recchio and producer/composer Kush Mody (pronounced "koosh")
How long have you been making music?
As FTB, 18 months. As individuals, since we were babies.
Why do you make music?
FTB allows us to put ourselves out there unapologetically. As individual artists, we're introverts, and we tend to be overly self-critical and shy away from making big splashes. And we all know the squeaky wheel gets the grease. So we paired up and gave each other permission to be loud and proud. Our partnership really allows us to play to our strengths because we can cover each others' weaknesses. That makes making and sharing music a lot more fun and makes it easier to take bolder risks. 
What are your biggest influences?
All over the map. I (Kush) grew up on classic rock, studied jazz in high school and orchestral music in college (I majored in film scoring), and produce a lot of hip hop now. I feel like saying the Beatles is a "duh" answer, but the Beatles. Unknown Mortal Orchestra and Tame Impala are modern go-to's in the vintage-y psych rock area. Lately I've been super into the posthumous Mac Miller album, Circles. Jon Brion has always been a massive influence on me as a producer.
I (Camila) grew up on Whitney, Aretha, Mariah, Sheryl Crow and Bonnie Raitt. My ear has always been very tuned in and I picked up techniques from emulating the powerhouse vocal stylings of these women I looked up to. I was also a lead soloist for an internationally performing traditional gospel choir which taught me how to sing from my soul. 
What would you say has been your best moment so far?
We recently had our latest single "Loud" get on a couple Spotify editorial playlists and that has been really validating. You know, as artists you kill yourself putting your work out there and most of the time, especially in the beginning, you get little to nothing in response. It's easy to start questioning if it's even worth continuing. So more than anything, this kind of validation is a little smile of encouragement; a sign telling us "yup, keep going!"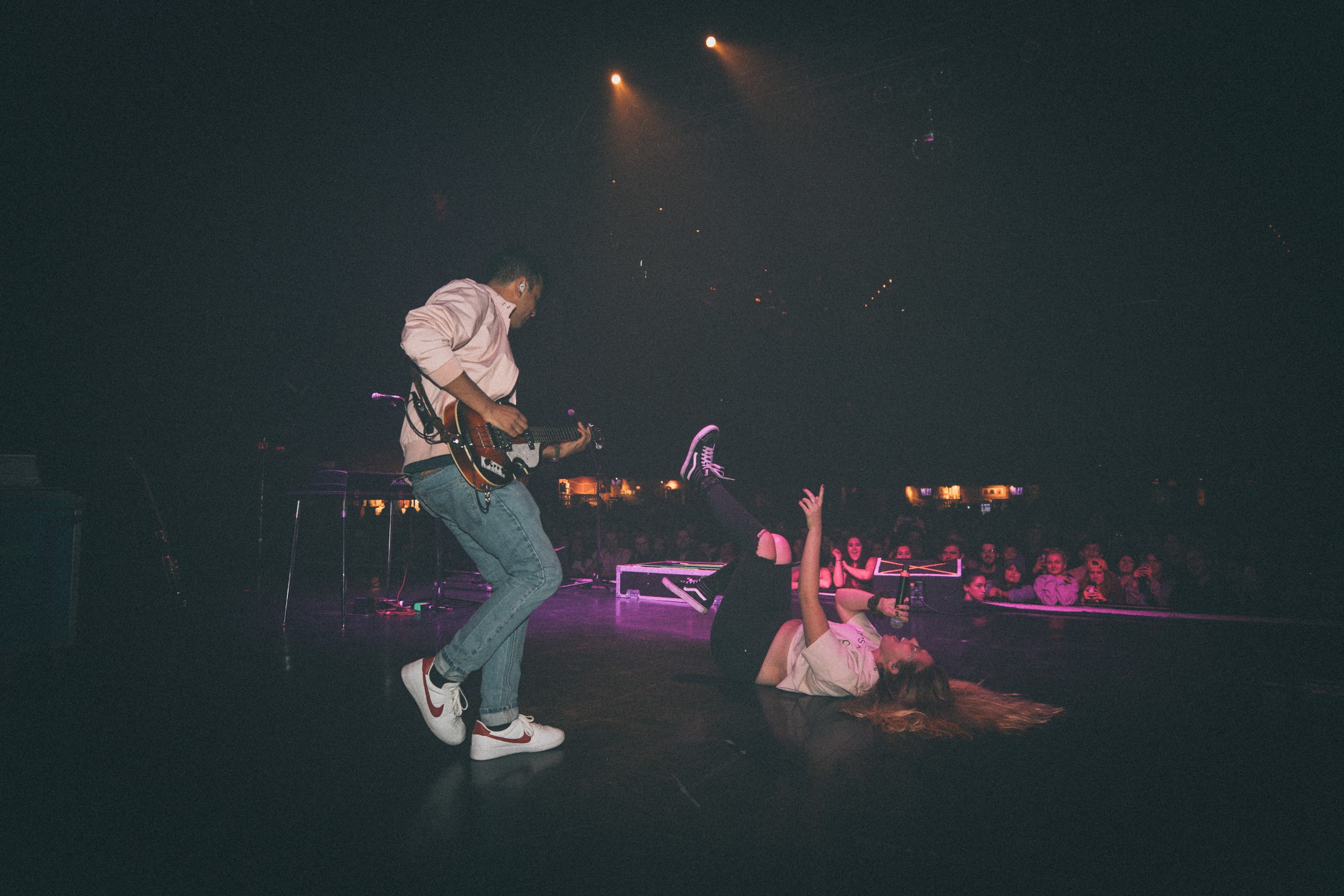 How would you describe your sound to somebody unfamiliar with it?
Tapes and 808's! That's kind of our MO- we like combining vintage and modern elements. Soulful vocals with a balance of dusty and clean production.
What's your dream "I've made it" moment?
When the music buys each of us a home in a location of our choosing. No but really we just want to be able to make a respectable living off of our music. Fame and event invites, take it or leave it. The dream for us is to be able to make the art we want, whenever we want, with whoever we want.
How does the dynamic work within Feed The Biirds as a duo?
A lot of communication, playing to each others' strengths, and minimising egos. The project was born out of a friendship where we felt we could be open and real with each other, and that makes working together a breeze. 
We love your latest single 'Loud', could you tell us some more how it came together?
Lyrically, some of our songs get mined from stories from other people. In this case, it was a drunk friend telling us about a magical adventure of sorts in the desert that ended in car sex. I (Kush) had this riff and hook melody from a while back, and we felt it was a good fit for that subject matter. 
What does 2020 have in store for Feed The Biirds?
Fire and glory. We're about to head out on tour, opening for Watsky. After that we have some more singles and videos to put out, plus some fun collaborations. We're throwing it out there that 2020 will bring us new fans and new opportunities, and a coupla Grammys would be cool, I guess. 
And finally, who is your biggest fan right now?
Ian Blair. Love you man.