We had a catch up with GLAMBOY following the release of second single 'Regular Sin'
Leeds-via-South London artist GLAMBOY is someone who is carving out a name for themselves with their unfiltered and abrasive style and unique approach to songwriting.
Since we covered the 2021 release of debut GLAMBOY single 'What She Wants', we have been clamouring for more from the cutting edge, uncompromising artist. Fortunately, GLAMBOY is back with a bang with its follow up 'Regular Sin', and we figured that this would be the perfect time to have another catch up with them and find out some more about what is yet to come.
Who TF is GLAMBOY?
I'm a popstar from South London that's currently based in Leeds. I'm funny, I'm honest, and I'm unhinged. What is there not to love about that?
How long have you been making music?
I started seriously making music when I was 15, so around 5/6 years, but it was on and off in that time. I dropped my first ever EP at 17 under my legal name, and then I took a break because I fell out of love with the industry and was starting uni; I just didn't have the time and nor did I want to make time. A lot of mitigating circumstances. But I picked it back up and decided to put everything into it at 19, and here we are.
Why do you make music?
Because I'm good at it, and the music I make is sick. Other than that, I need it as a creative release for my mental health, and I'm simply just in love with music and always will be. Also in the hope that Sydney Sweeney will one day find out who I am. What's good baby?
What are your biggest influences?
My intense emotions, and the things that fuel them. If I had to narrow it down to one, relationships are the most influential factor to my songwriting. I've released two songs so far and both have resulted in texts from my exes asking: 'Is this one about me?'.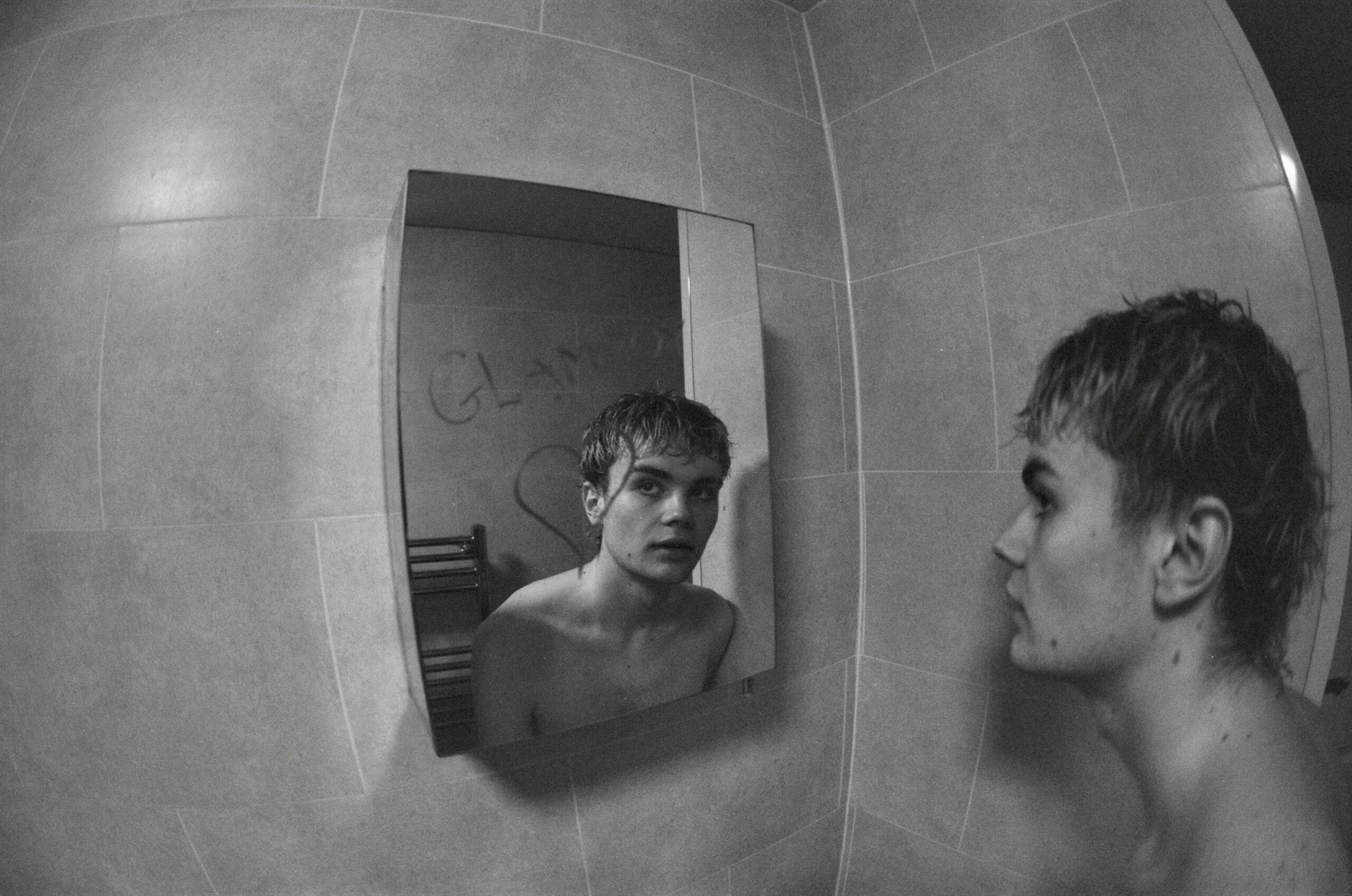 What would you say has been your best moment so far?
My best is yet to come. So I'd probably say Ruban Nielson of Unknown Mortal Orchestra saying that my music was great on IG at like 4am.  He's always been a massive influence on me so I had a proper fanboy moment. If he heard about this though he'd probably laugh at me.
How would you describe your sound to somebody unfamiliar with it?
I get asked this question on dating apps every single day and I still can't answer it. But here goes nothing. You know those boys that you date that look like they haven't slept in about 4 days? Think of that in a sonic form.
And if we don't share the same taste in men, it's essentially British alt-pop with an edge.
What's your dream "I've made it" moment?
I'm very simple in this regard. Make a song with Kanye West.
We love your release 'Regular Sin', what more can you tell us about it?
I wanted to make something that sounded like a mixture of the punk made by bands like Wire and the kraut of CAN, NEU and Niagara. It's raw as hell and that's what I love about it. To me it feels like a really personal rant about my life, but it's shrouded in so much imagery that I don't even think the people closest to me know what every little phrase and moment is a reference to. Everybody is so obsessed with things being pristine that I think people are really losing the element of emotion in their music, and to be honest with you, I can't think of anything worse. So I'm more than happy to hear people say it's 'badly mixed' or it's 'too raw'. That was my intention and if you don't like it, go listen to the next 'popstar' that has no personality, edge or appeal.
What else do you have planned for the near future?
Shows… Writing… Recording… I'm well aware that it's the boring answer to give. But those shows are gonna be incredible. We are so tight as a three piece, and as you can probably tell from reading this interview, I'm a lot of f**king fun, so come see me in action.
February 18th – Headline @ Headrow House
February 23rd – Supporting Lona @ Old Blue Last
March 5th – YANA Festival.
If I see you've turned up as a result of reading this interview, I'll buy you a pint.
And finally, who is your biggest fan right now?
My ex girlfriend.