We had a chat with Kirini O.K. and Robert Steadman, the endlessly creative brains brains behind Kritters and FILLY.
This could get a little bit confusing. Kirini O.K. and Robert Steadman are both artists who are known to work in a number of mediums with a variety of projects. Kirini is best known as an actor and writer, whereas Robert has garnered acclaim for his work as the drummer for cult indie-folk band Stornoway. Together, the duo make up indie-pop group Kritters, and also avant-pop group FILLY, are you still following?
So, in 2021 Kritters released the single 'New York'… which was then remixed by FILLY to become 'nyny' a little later on. Fortunately, the rich appeal of the music is much more straight forward than the complexities of its conception, with 'nyny' awash with a colourful kalaedoscope of sounds and cute sonic moments that make for an immersive and often other-worldly listening experience. The track really showcases the creativity and guile of the duo, especially when compared to the original 'New York', giving an already stellar track a brand new coat of paint and distinctive, completely unique feel. Kritters, FILLY, or whatever else you would like to call the duo boast a creative and limitless approach to their songwriting and world-building, and we are excited to see what the future has in store with the them as they grow and expand upon their sound. We had a chance to have a chat with the duo amid their busy schedule to find out a bit more about them.
Who TF are Kritters?
How long have you been making music?
We first started writing, arranging, and recording together in our home studio in the Bronx over the summer of 2020, ahead of releasing our debut album Go To School in December 2020. Individually, though, we've each played music since childhood. Robert started drums when he was 9 in South Africa and started his professional career when he was 16 in Oxford, U.K with Stornoway. Kirini has been a violinist since a young age and a visual artist and writer for many years. Kritters coalesced around a collection of lyrics, melodies, and rhythms that Kirini had amassed as voice memos over the two years that we were renovating our house in the Bronx.
Why do you make music?
Because life is horribly, horribly short. Also, it's fucking fun.
What are your biggest influences?
Our biggest influences are non-musical. So, architecture, sculpture, books – that sort of stuff.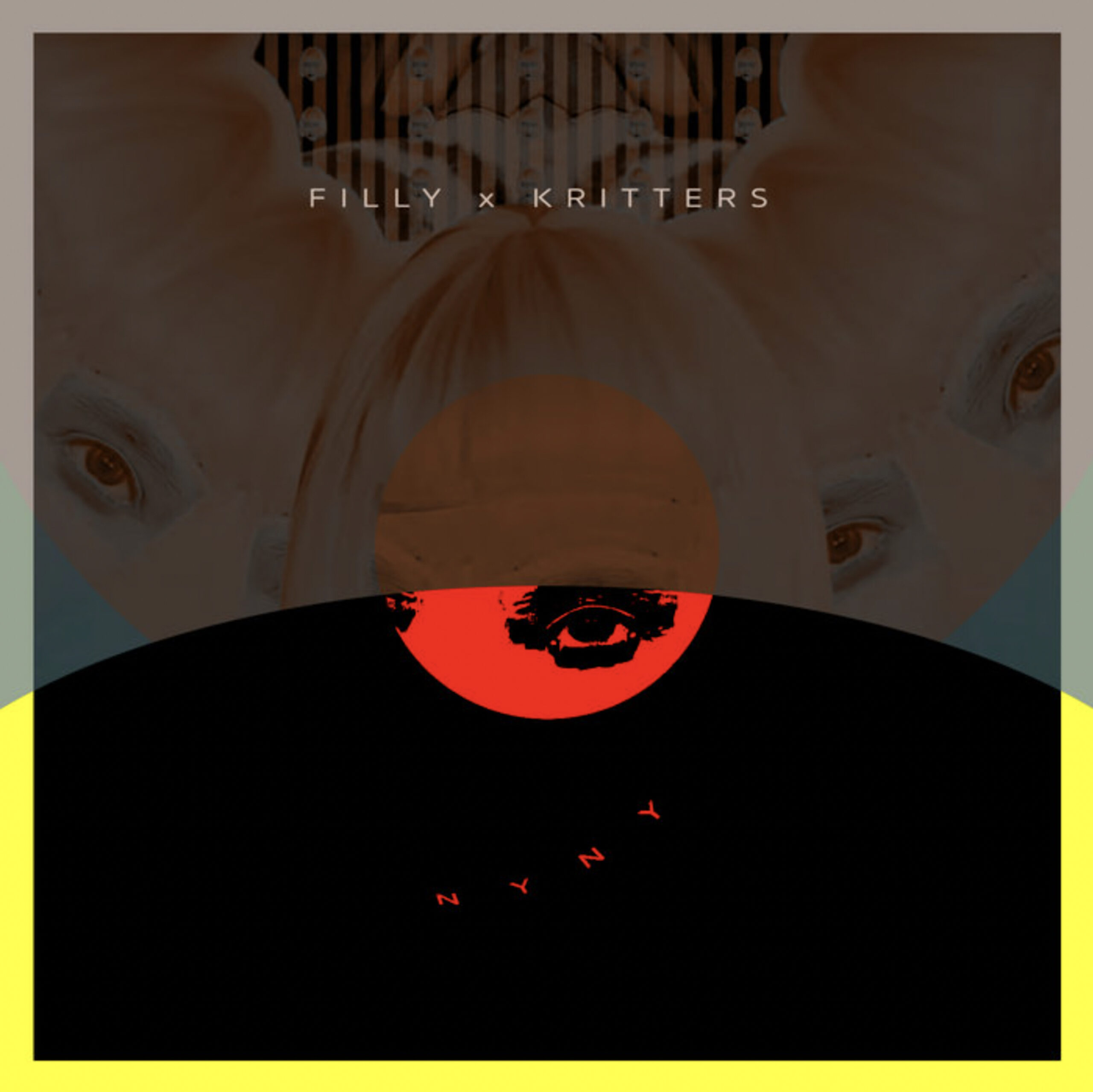 We love 'New York', what more can you tell us about the track and its different iterations?
New York is about the present-tense nostalgia of living in a city that never stops changing. Kirini grew up in an apartment on Washington Square Park, and the track revisits moments from a downtown childhood. It's about watching the places we know best become unrecognizable to us, and the loss we feel at not being able to return to them as we once knew them. This is a condition of living in places that change, and it's also just a condition of life, and growing up. In some ways the track is also about our inability to understand what we experience except in retrospect. It's by looking back that we comprehend the beauty of what we had and, well, that's the irony, isn't it? By the time we appreciate it, it's long gone.
The full version of the track came out as a single in 2021 ahead of the release of our second album It's a Trap and then we released a radio edit plus two remixes earlier this year – one as FILLY, and one that was put together by our good friend Sebastian Reynolds
What else do you have planned for the near future?
We have a bunch of singles slated for release in the next couple of months. We've also started in earnest on our next full-length studio album. This one's going to be a full concept piece that will be accompanied by a serialization/short film that we're storyboarding out now. It's going to be bonkers so everyone should get ready.
And finally, who is your biggest fan right now?
Probably our dog Lulu.