Following two excellent initial releases, we had a chat with emerging German artist Margo
At just 22 and with just two releases to her name, emerging German artist Margo has already established herself as a thoroughly exciting talent that boasts an immersive, multi-faceted sound that feels both distinctively her own and effortlessly engaging and memorable.
Her sound feels like a bridge between artists like outlandish characters from the past like David Bowie and Prince, but with the modern sensibilities of artists like Arlo Parks, with the young artist having this magnetic charisma that feels real and authentic at its core. Her personable style and intrinsic appeal has lit up her two initial singles 'Pink Vision' and 'Astronaut', with her affable charm and fun soundscapes making for a lush modern indie pop sound that boasts swathes of appeal and life. We love these initial releases from the artist, and had a chat with Margo to find out a bit more about her and her sound.
Who TF is Margo? 
Margo is me when I'm on the stage, when I write music or when I'm generally being creative. It's the artist in me. The name is derived from my middle name "Margarete", which is a very old-school German name, I got from my great Grandmother. I think it sounds like the music I want to make, a bit old-school and kind of magic or mysterious.  
How long have you been making music? 
I've been making music since very early on. As a child I was always singing and when I was 7, I got to play my first instrument which was the viola. My parents are musical, and they used to show me their favorite bands or sang with me. During my teens I discovered a lot of 70s and 80s artists like Michael Jackson, Prince, David Bowie and Stevie Wonder, and they really inspired me to write my own music.  
Why do you make music? 
There are a lot of reasons, but I think the main reason is to express myself. Everyone needs an outlet of some sort, and I found that writing music really helps me to deal with my life and the people in it. I love to create little worlds in my songs and tell stories that didn't exist before. I think that, as with any other art form, it's amazing how you can create something out of nothing. First there was just a tiny idea, and now there's a whole melody that maybe at this very moment someone can't get out of their head and maybe even makes them feel certain things.  
What are your biggest influences? 
As I said before my first influences were 70s and 80s artists which got me into Soul and Motown Music. Later, I discovered a lot of Indie artists that I love. Especially artists from the UK, like Beabadoobee and Arlo Parks but also Alice Phoebe Lou and Clairo.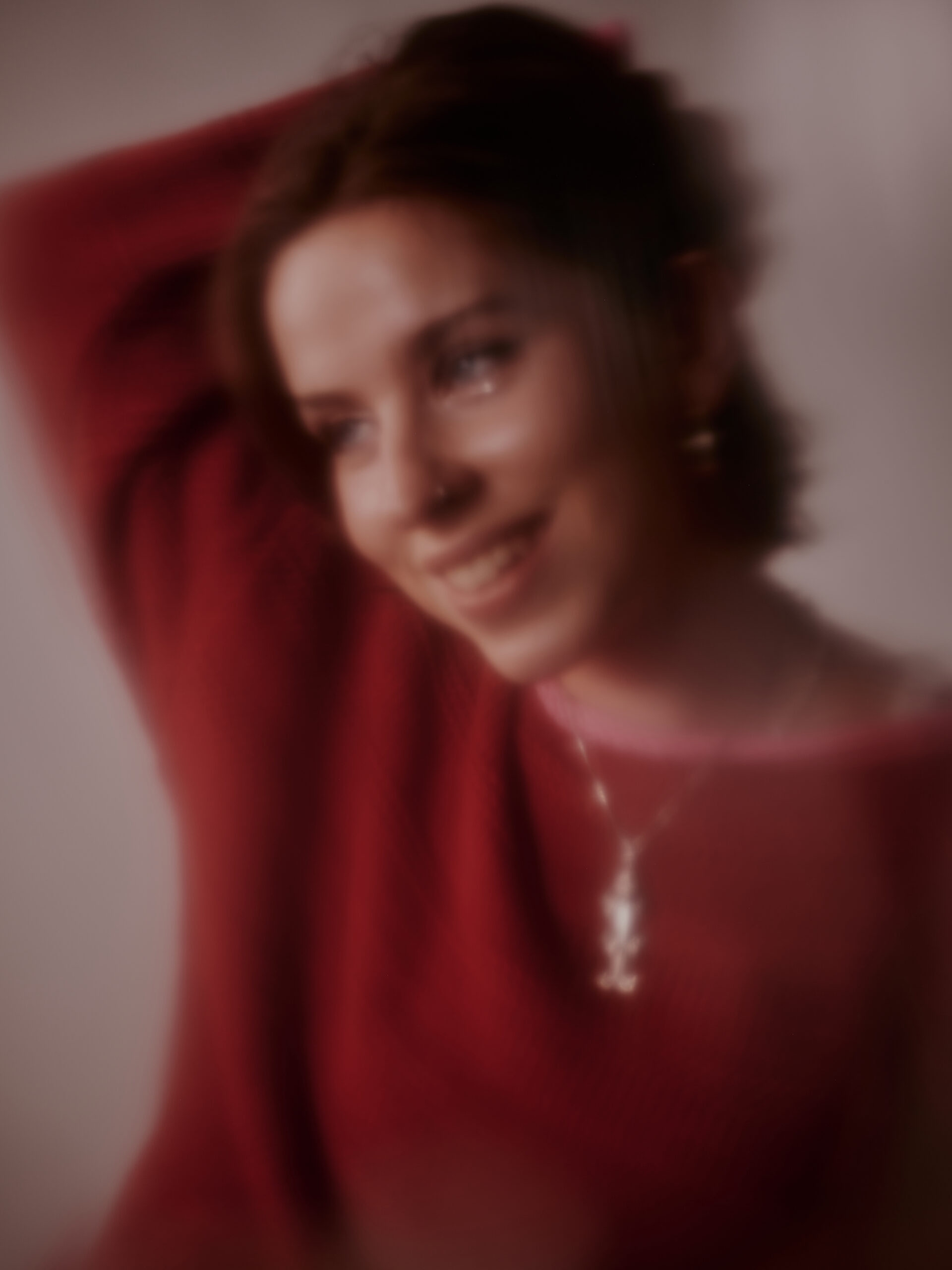 What would you say has been your best moment so far? 
I played one show in Cologne this year with two of my friends, and the concert was sold out. Basically, everyone that I know was there, and it was such an incredible feeling to know they all came to listen to our music. 
How would you describe your sound to somebody unfamiliar with it? 
Indie Pop and Soul. I think that my songwriting is inspired by 70s legends like Stevie Wonder, and I like to make use of jazzy chords. But I'm also a big fan of Indie music, and I like to combine those two genres to create something unique. Most of the time, I wrap my themes in abstract stories about astronauts, dreams, or fairytale worlds, and my producer, Ruben Seevers and me, like to create soundscapes that will take the listener to those places. 
What's your dream "I've made it" moment? 
I'd love to play a Headliner-Tour. I really love playing live and looking into people's faces during concerts, and of course it's the best feeling in the world when you can tell they are vibing to the music. So, if people would actually buy tickets to see me and maybe even sang the lyrics during shows I'd be all over the place! 
We love your new single 'Astronaut', what more can you tell us about it? 
Thank you so much! I wrote "Astronaut" during Covid when I was relatively new in a big city, isolated in my new room and all my dreams seemed very distant. I wanted to meet new people, get to know the music scene, and just put myself out there. I didn't know where to start, and even if I had known, it wouldn't have done me any good. There were dead ends lurking everywhere. 
So, I imagined that I was a lonely astronaut, and my ceiling was the universe. 
 It's about feelings of restlessness and uncertainty in the early twenties and having absolutely no idea where to go, paired with the experiences we all had during Covid. However, the song also radiates a little hope, when I sing "there's got to be something out there." I think that's what I needed, at the time, to realize that this is not everything.
What else do you have planned for the near future? 
I am currently working on my debut EP with Ruben Seevers. It's hopefully going to be out this fall! Also, I'm going on tour in April and May in Germany with a friend of mine called Mathis Becker, a songwriter from Cologne.
And finally, who is your biggest fan right now? 
It's definitely my dad! He's my number one hype man. I'm very lucky, he's always coming along to my gigs and helps me carry the equipment and everything. I think he loves the whole musician lifestyle and finds it exciting, so it's a win-win!