We had a chat with emerging indie act and CLOUT favourites Marsicans following the release of their excellent latest single 'Can I Stay Here Forever (pt. II)'
Leeds' Marsicans have spent the last few years building an ardent following with their effervescent brand of indie pop. The outfit have honed their craft and now possess a potent cocktail that melds the the raw cutting edge of indie rock with the biggest, most soaring melodies of pop, creating a truly memorable sound that fires on all cylinders.
The track is the first pulled from an upcoming as-of-yet untitled debut full length, a release that is sure to see the outfit continue their ascent. We had a chat with drummer Matthew 'Cale' McHale in an effort to pull the curtain back on their time spent as an outfit, the road they have taken to get to where they are, and what the future holds for the hotly-tipped act.
Who TF are Marsicans?
Cale (me), James, Oliver, Rob: basically just a bunch of cool dudes making music.
How long have you been making music?
We've been rocking out of Old Chapel studios for about 4 years, releasing a tonne of singles and now about to release our debut album.
Why do you make music?
For the love of it. It's just what we know we have to do, kind of like Batman; he just knows he's got to be the guy (minus Alfred the butler).
What are your biggest influences?
Probably a combination of all the different styles of music we listen to. I genuinely think we cover all genres between us. Our Spotify accounts would be a fun place to look through.
What would you say has been your best moment so far?
When we sold out a 1000-cap hometown show at Leeds University Union last November. Having once played to only our parents and the pain-in-the-arse regular in a pub in town when we first started, it felt like a real 'we've come a long way since them days' moment. That OR…getting drunk everyday and wearing shades indoors after finishing all my drum takes during the album recording.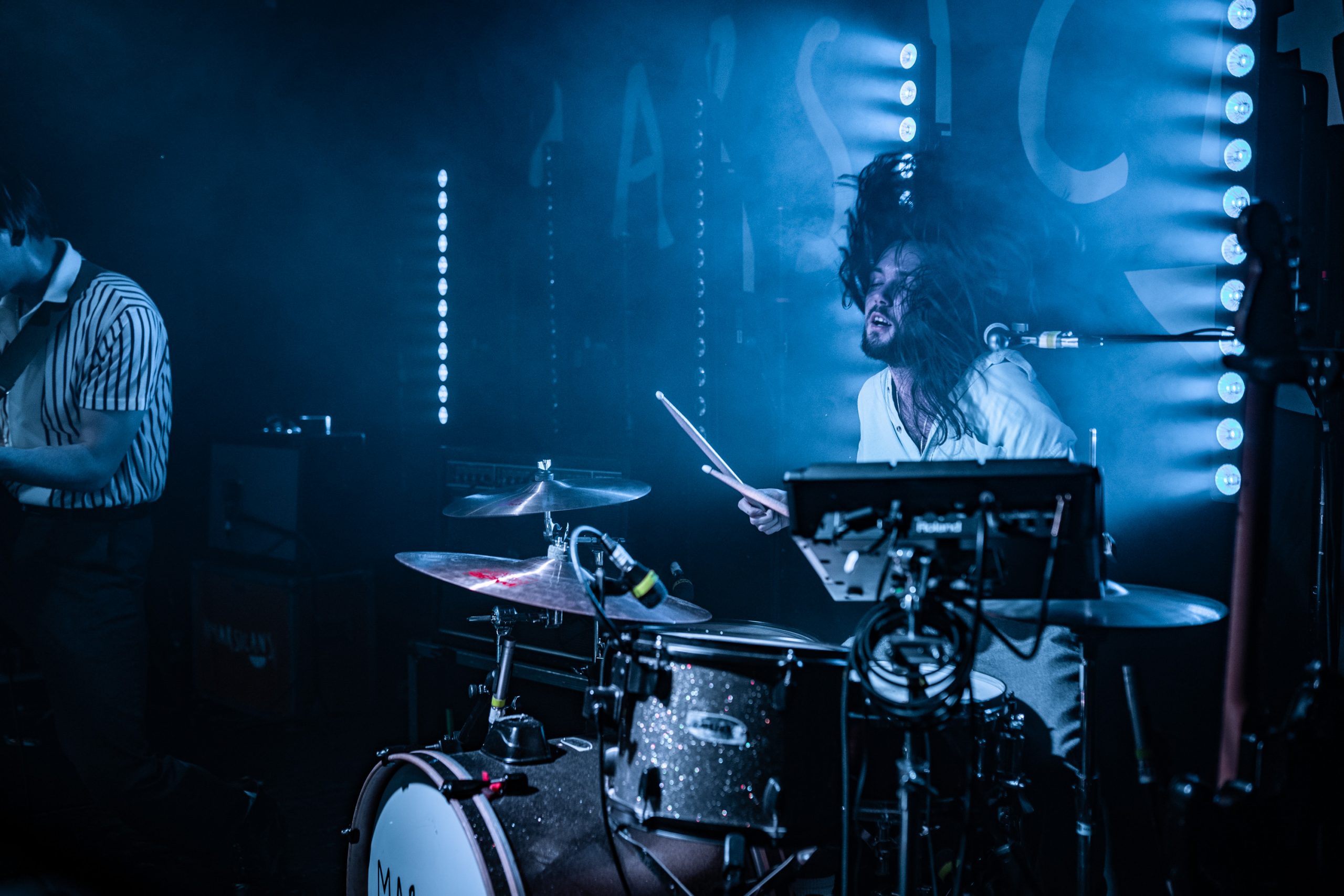 How would you describe your sound to somebody unfamiliar with it?
Pop ideologies and melodies, coated in rock so you don't tear off your ears. Our live shows possess more of the heavy feel.
What's your dream "I've made it" moment?
Sitting on the beach with a fat rum and coke after album 5.
We love your latest release Can I Stay Here Forever (pt. II), what was the process of putting it together like?
Long as hell. The reason it's Part 2 is that it's an old track of ours that was made as we were evolving as a band and it incorporated too much of our old style. We made it better, but Part 1 is out there… somewhere…
You're in the process of putting together your debut album, what can you tell us about it?
It's our debut album, it will be all new material (no re-hash re-recordings), we worked day and night on it in Rockfield studios, Old Chapel studios and the 'Cellar of Dreams' (our producer Mickey Dale's'studio). And it's the best feeling getting it out to the world.
What other plans do you have for 2020?
World domination, probably start album 2 for the bants, fly out to Texas and rock out to some Americans at SXSW, Tour, Festivals, the usual jazz. We'll be announcing some headline shows very soon.
And finally, who is your biggest fan right now?
Probably my mum. Once the album's out, she'll be expecting the yacht and beach house in the Bahamas. (Just kidding, she only wants the yacht.)
'I Wish I Could Stay Here Forever (Pt. II)' is available now via Killing Moon Records