NEEDSHES had a chat with us about their influences, ambitions and being a rock band from Uzbekistan
The words 'rock music' and 'Uzbekistan' are rarely ones that you see used together, but NEEDSHES and their infectious indie pop sound are here to put a spanner in that idea. Led by charismatic frontman Otabek Salamov, the outfit have been gradually chipping away our consciousness with a steady stream of radio-friendly bangers over the last few years.
Such a unique perspective and story is something that we feel is worth celebrating and a story worth telling. So following the release of their latest single 'Love', we sought to have a chat with Otabek and find out a little more about NEEDSHES.
Who TF are NEEDSHES?
We're just a couple of crazy dreamers who truly believe they can make the world a little bit better with their music. More formally, we're an alternative/indie-rock band founded by a guy from Uzbekistan, singer-songwriter, multi-instrumentalist, and producer Otabek Salamov.
How long have you been making music?
I've been making music since I can remember myself. At first, it was just simple tunes on the piano at the age of four. Then, by the age of ten, I wrote several compositions for the piano. I was awarded the first prize for my precision on clarinet at the age of 14. I gathered my first band at the age of 16. As a teen, I was drawn to compose and perform black metal with elements of doom. After a couple of years, I decided it's not for me as I used to listen to Coldplay, Radiohead, The Doors on my player. I decided to create an indie-rock project named NEEDSHES. This is how this all started.
Why do you make music?
Simply because I can't imagine myself without music. I don't know what I would do if there was no music. Maybe I became a scientist. I really admire the people involved in this.
What are your biggest influences?
James Brown, David Bowie, Freddie Mercury, Jack White, The Killers, Amy Winehouse, U2, a-ha, RHCP.
What would you say has been your best moment so far?
As for music, this is the appearance of the song "Time to See" in my life. I immediately realized that this would become our calling card. It makes me feel big. The realization that this is my song makes me work every day from the moment I open my eyes until the sleep cuts me off.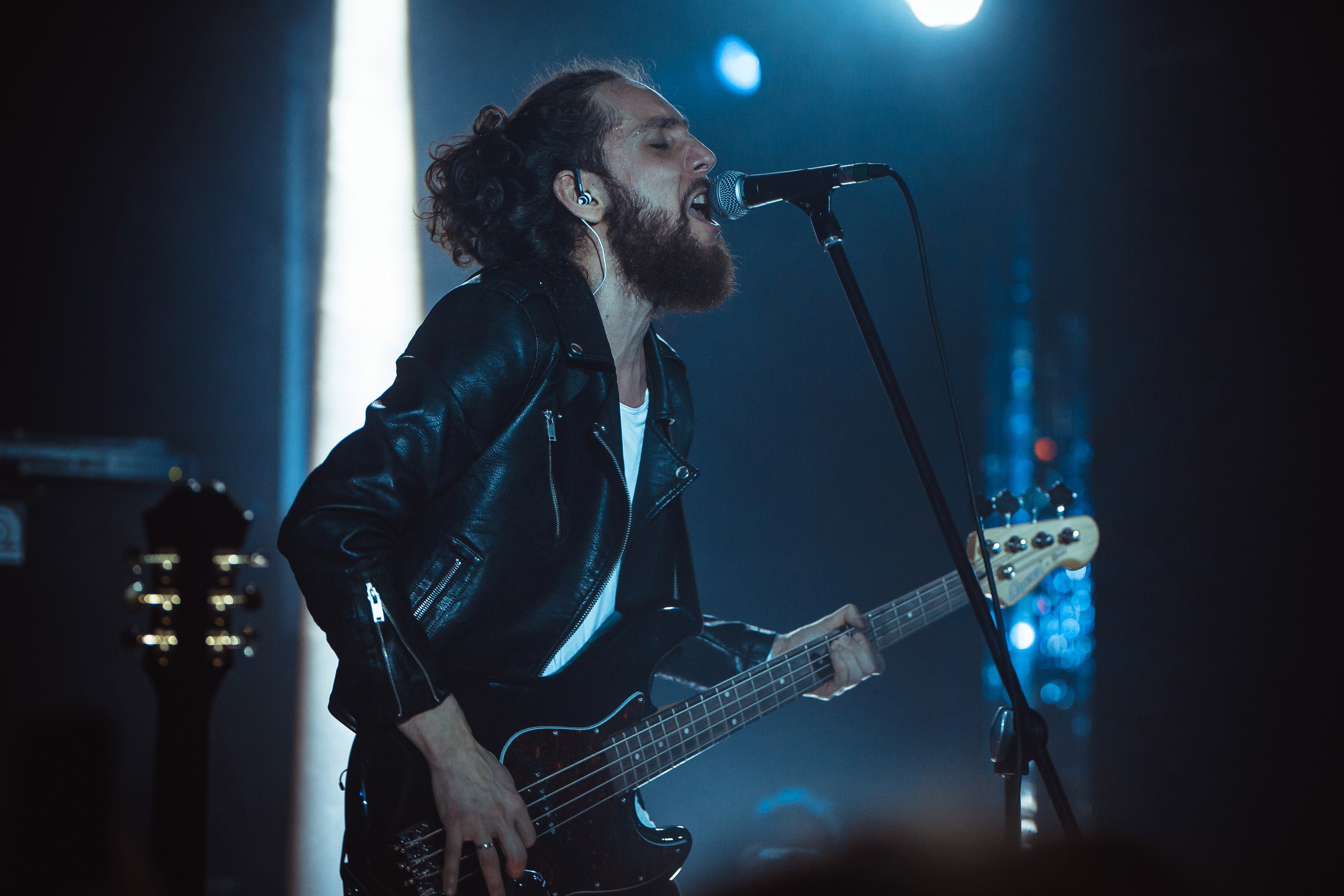 What do you want people to take away from your music?
I want them to have their own opinion about everything. Check out the information and always try to get to the truth. Never stop learning because the opportunities today are truly infinite. The most important is to find your calling and realize your potential in full.
Awareness that you are a human being. Everyone should have it. Each of us is a person who can make this world a better place, make a great discovery, or simply bring some benefit to mankind every day.
What's your dream "I've made it" moment?
Knowing that you're appreciated by fans all over the world. They listen to you, they love you and your Art. Grammys, headlining Coachella, and so on would be just nice bonuses to that.
Your latest single 'Love' is out now, what is the message behind the track?
The song is about love and unwillingness to change, to adapt to the environment and other people's opinions. Sure, there is a teenage dash about it. But we're all a bit teenagers, right? It is dedicated to Amy Winehouse.
Do you feel that being from Tashkent, Uzbekistan gives you a unique perspective as an artist?
I feel like, yeah, a kind of. Unfortunately, as we know, there are no world-famous alternative/indie-rock bands originally from Uzbekistan. However, there are a lot of really talented young musicians like everywhere in the world.
We try to use ethnic instruments in our music, where appropriate. Not just Uzbekistan instruments, but all world instruments.
I think it can make people realize once again that no matter where are from, we have the same feelings and listen to the same music. And this is what unites us.
What does 2020 have in store for NEEDSHES?
We finally hope to get to Europe and the US and perform in front of a sophisticated audience. We hope to find soulmates there who'll become our die-hard fans. In the long run, we'd love to perform in every city in every country.
And finally, who is your biggest fan right now?
My wife.