We had a chat with rising Auckland artist Sabreen Islam following the release of her fun new single 'still love you'
Since 2020, emerging Auckland singer-songwriter Sabreen Islam has been gradually establishing her distinctively sweet brand of indie pop with a litany of fun, breezy releases. The artist's youthful, relatable writing has made for a collection of tracks that are packed full of resonating, thoughtful moments, with themes like love and relationships popping up on more than one occasion. Sabreen's ability to capture the feelings and emotions that she feels in these occasions in her quirky tracks often makes for really compelling listening.
This is especially true on her new single 'still love you', the age old tale of still pining over a childhood crush that has long since moved on. The carefree fun of the artist's sound and her propensity to gently poke fun of her self for finding herself in the situation makes for a really endearing and fun listening experience, with the situation providing a great excuse for the artist to showcase the fun nature and charm of her sound. Following the release, we had a chat with Sabreen Islam and found out a bit more about her and her sound.
Who TF is Sabreen Islam?
Good question. Maybe I'll ask her.
I'm a singer-songwriter and author from Auckland, New Zealand, who writes silly little indie pop songs.
How long have you been making music?
I've been making music since I was five, and started releasing my music independently since 2020. I've released eight singles and spent 2022 crafting my debut EP.
Why do you make music?
It's just a really fun time, you know? Apart from that, it also really helps me to process what I'm going through. I love writing lyrics and producing songs to match the exact feeling that I'm going through. Succeeding in doing that feels like therapy. Everything about music is intoxicating to me in the best way.
What are your biggest influences?
Like just about every songwriter my age, Taylor Swift is my number one influence. Her versatility and emotional bravery are so inspiring, because in an industry where everyone is typecast – especially female artists – she refuses to sit in one box for very long. I really admire that. Apart from Taylor, right now I'm really inspired by artists around my age such as Billie Eilish and Maisie Peters. My producer Sophie, who releases music under Lévyne, also makes incredible music and has really inspired me since I met her.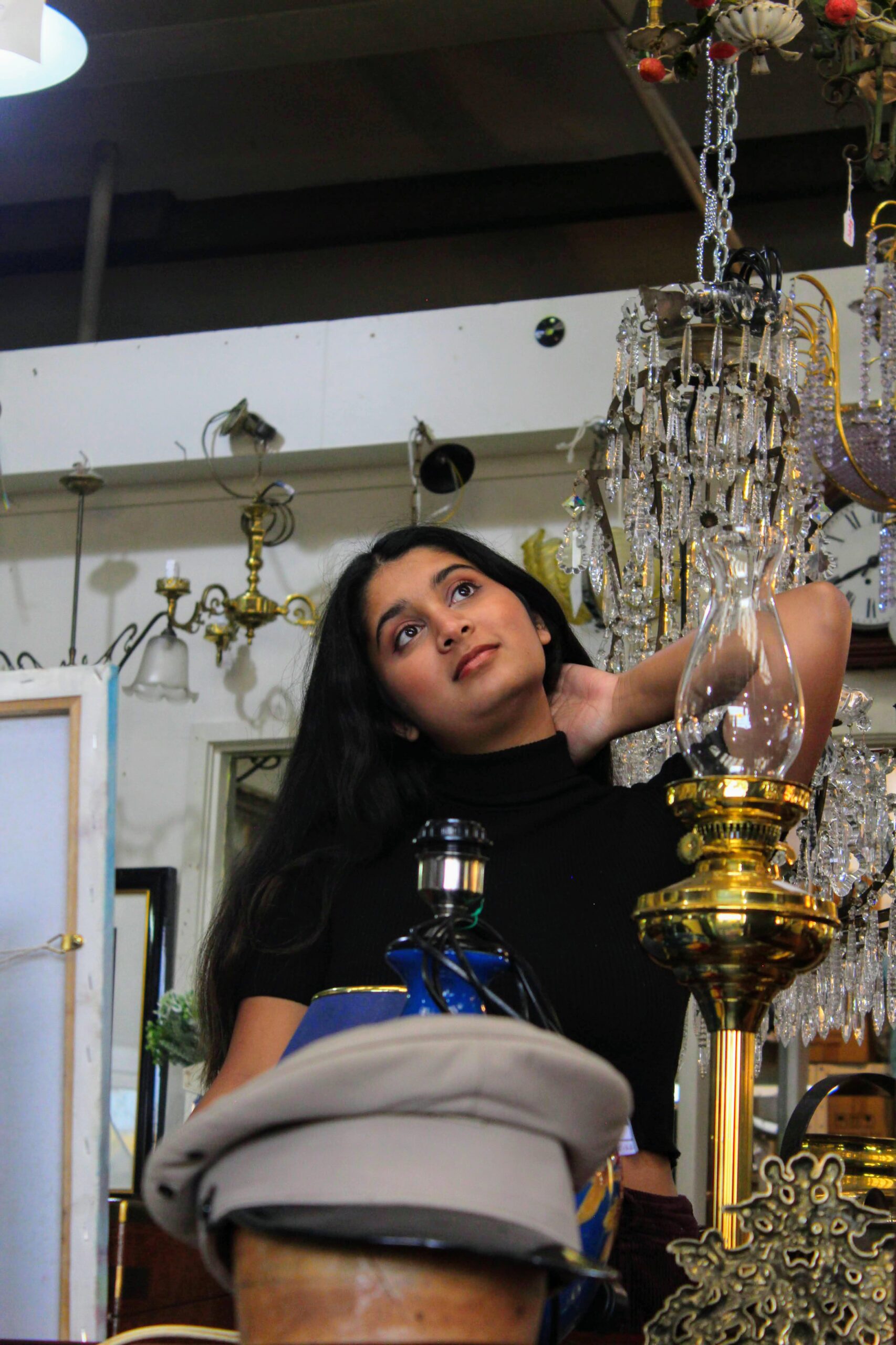 What would you say has been your best moment so far?
In terms of music, it was honestly meeting Sophie, my producer, and making my EP 'room service' with her. She's a musical genius and I had so much fun going to the studio week after week, putting these six songs together with her. We click really well, musically and as friends.
How would you describe your sound to somebody unfamiliar with it?
An eclectic pick'n'mix of pop and occasionally indie folk, with lyrics that will punch you in the gut. In a good way.
What's your dream "I've made it" moment?
I would love to see a song of mine in a movie or TV show. That would be amazing. Playing at a big festival would be so surreal too.
We love your new single 'still love you', what more can you tell us about it?
Thank you! 'still love you' is the second single from my EP 'room service'. It's a fun, upbeat track about longing for a childhood crush who's moved on, and has a nostalgic teen movie feel to the production. We also recorded live tabla in the production, which is a traditional South Asian drum. It sounds so cool incorporated into the production and I'm so excited to showcase my heritage in my music for the first time in this song.
What else do you have planned for the near future?
My main focus right now is my EP, room service, which will be coming out soon! There are also some exciting visuals and live shows coming up soon as well. Watch this space!
And finally, who is your biggest fan right now?
Probably my dad. Supportive is an understatement. He's as invested in my music as I am, and has always been my biggest cheerleader and the first person to play my songs on release day.