With their hotly anticipated new album Fuck Art set for release in early 2021, we found out some more about exciting, incendiary Ontario trio The Dirty Nil.
January 1st 2021 is a date that people are looking forward to for a few reasons. For some it will be to finally see the back of the nightmare that has been 2020, but for others it will be for the hotly anticipated new album Fuck Art from The Dirty Nil. 
The album has already spawned the electric new singles 'Done With Drugs', 'Doom Boy' and new single 'Blunt Force Concussion', and looks set to propel the outfit to new heights with its razor sharp brand of crushingly heavy pop punk that effortlessly melds sounds of yesterday and today. We had a chat with the Ontario trio and found out a little more about the exciting outfit and their upcoming new album.
Who TF are The Dirty Nil?
Three best friends from Hamilton, Ontario named Luke, Kyle and Ross.
How long have you been making music?
Luke and I have been making music together since we were 16 years old, and Ross has been in countless bands since he was in highschool. Ross joined Luke and I in 2017 and it's been awesome ever since.
Why do you make music?
We all live and breathe music so it's the only thing we know how to do competently. It can be a real pain in the ass sometimes but once you get some songs together there really is no better feeling. It's good for the soul.
What are your biggest influences?
We all started because of our love of different bands. For me, I was a huge John Bonham fan growing up so I'd practice Led Zeppelin songs all the time. Lately, I've been really influenced by the drummers in Idles and METZ. They've both recently put out great new records too.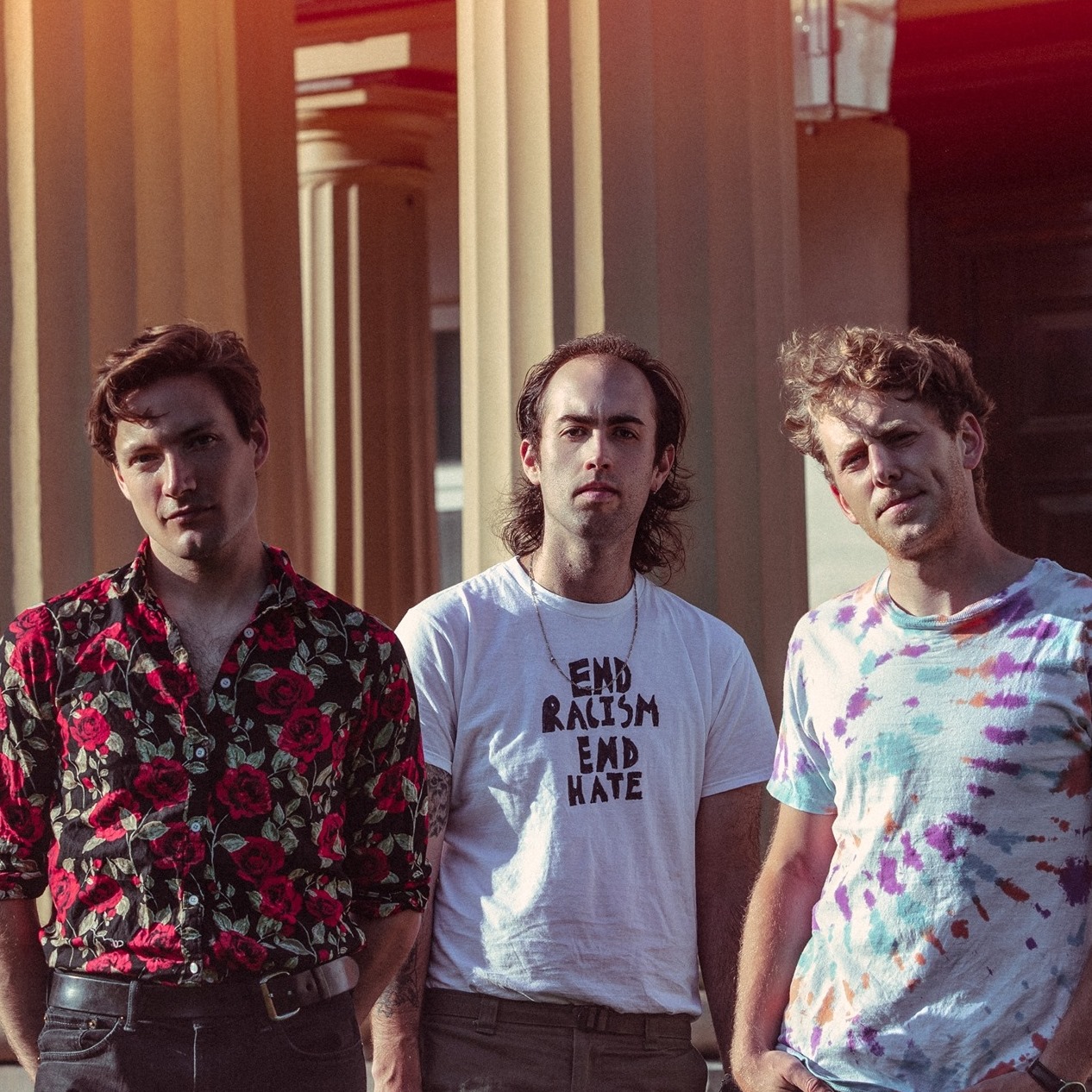 What would you say has been your best moment so far?
There have been a lot of big ones but I'd have to say opening for the Who in 2017 was a pretty big deal. My highschool dreams came to life. There were 100,000 people there in Quebec and it was a rare opportunity to get to play for a crowd that size. We crushed it and I'll cherish it forever.
How would you describe your sound to somebody unfamiliar with it?
Big guitars. Howling vocals. Thundering bass. Pounding drums. Smiles for all.

What's your dream "I've made it" moment?
I've always wanted to make it on a magazine cover. Just to be able to have that cover piece was a dream for me, growing up reading Rolling Stone and Spin magazine. Another dream moment would be to play a Late Night show like Colbert or SNL. I discovered so much music that way and I would die for the opportunity.
We love your latest single 'Blunt Force Concussion', could you tell us some more about it?
It's one of my favourite songs we've ever written. When Luke first showed it to me I remember just getting a buzz off it because that melody is one of his strongest and catchiest. It was easy for me to get my drum parts together on that one, and I love playing it. The song just felt killer from the start for me. 
The track is pulled from your forthcoming album Fuck Art, what should we expect from it?
It's going to have a song for everyone. Play it for your grandma, play it for your baby, play it for your father in law and they will all fall in love with 'Fuck Art'. It has some of our best work on it and I just can't wait for y'all to get it in your ears.
And finally, who is your biggest fan right now?
Huge tie between my dad and Luke's grandma.
Fuck Art is out on January 1st 2021 via Dine Alone Records.