Growing musically, learning to deal with pricks and fans getting your face tattooed on them, we found out some more about the world of brash young indie outfit The K's.
As music changes and evolves and trends come and go, there always seems to be a place for brash and energetic indie outfits with larger than life personalities and even larger tunes. Earlestown's The K's are shining example of what the UK currently has to offer in this respect, with huge tunes such as 'Sarajevo' and 'Glass Towns' marking the outfit as an act to look out for for those in the know.
2020 has seen the act act continue to work their way into the hearts and minds of audiences with the release of new singles 'Valley One' and excellent instant indie anthem 'TV'. We caught up with the exciting young band for a chat, and found out a bit more about the lads behind the sound.
Who TF are The K's?
The K's are an UNSIGNED 4 piece band from Earlestown, England. We're Jamie Boyle (Singer and guitarist), Ryan Breslin (Lead G), Dexter Baker (Bass) and Jordan Holden (Drums)
How long have you been making music?
We've all been making music for a long time in terms of just playing instruments and stuff, but we've been The K's for about 3 years now.
Why do you make music?
We enjoy it, other people enjoy it and we're really fucking good at it!
What are your biggest influences?
We've all got separate influences I suppose. I take most of my inspiration from 70/80's punk I'd say, but I couldn't say it was just that. Bands like The Libertines and The Strokes have had a massive effect on us and our music too. Ryan is mad into older Rock 'n' Roll and you can hear that in his playing. There's more influences than we could name to be honest. Anywhere from Bob Dylan to Johnny Rotten and everything in between.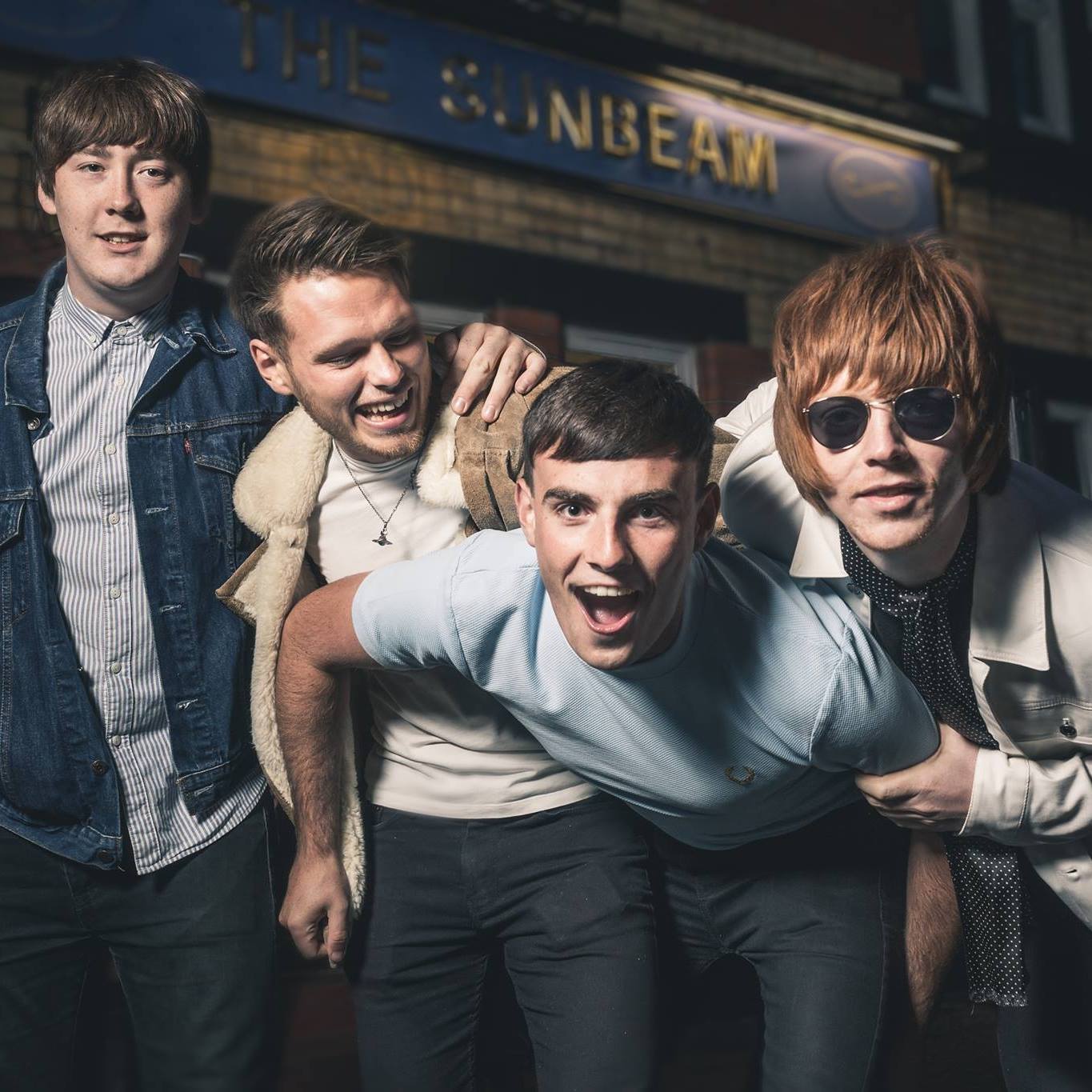 What would you say has been your best moment so far?
We shut the tent at Kendal Calling last year because it was so full. That's gotta be up there! You never really know what to expect at festivals as it's not purely "Your crowd" like a headline show would be, but lucky for us it's absolutely rammed at every one we go to! I'd say Kendal takes the top spot though. That or selling The Ritz out in like 2 weeks or whatever it was and then playing it in January. Was absolutely mental from start to finish!
How would you describe your sound to somebody unfamiliar with it?
Fast, hard, loud and full of energy like all good things should be! But we can also show our softer side with songs like fan favourites Hoping Maybe and Trees Estate.
What's your dream "I've made it" moment?
I'd have to say selling out St James' Park. I've been going there since I was 5 and I am a season ticket holder there now. Would be unreal to sell that out. I'd die a happy man.
We love your new release 'TV', could you tell us some more about it?
It's just a sarcastic account of what it's like to be a teenager growing up in the modern world. We're shown these things on TV that are portrayed to be real life and a life you should be aiming for. You realise it's all bullshit as you get older though.
How do you think that The K's have changed and grown over the last three years?
Musically we've grown massively. We're as tight as any band on the planet live. Mentally though we've probably gone backwards! Although we have learned how to deal with absolute dickheads in the industry because of how many have tried shafting us. Pricks.
And finally, who is your biggest fan right now?
This is a very good question. There are so many who could claim that title. It's so mint to know what you're doing has such a massive effect on some people's lives. It's humbling and definitely makes it worthwhile. I'd have to say a bloke called Ditchy, though. Andrew Ditchfield. He's got a k's tattoo and a tattoo of Dexter's face so I think he deserves it!