We had a chat with funk-laden indie rock outfit The Upsides following the release of their new EP Undercover Retro
Effortlessly melding sounds from the past and today, The Upsides are an outfit with a distinctive sound that feels both nostalgic and energetic and fresh. Having emerged earlier in 2022, the outfit have showcased a prolific streak, releasing music at a rapid rate and establishing their fun and nuanced sound.
The latest of these releases is 'Undercover Retro', a track that takes its name from and spearheads their latest EP. Driven by a funk-inspired bassline and tonnes of effortless melodic grooves, the track does a really nice job of continuing the establish the killer sound of the band and setting the tone for the groove-laden EP. Following this release, we had a chat with The Upsides to find out a bit more about their sound and the people behind it.
Who TF are The Upsides?
We're four longtime friends with a diverse palette of musical tastes who like making catchy indie rock with a retro tinge.
How long have you been making music?
Matt and I (Dan) are brothers, and have been making music together since I received a drum set for Christmas in third grade. Our bassist, Matt DaSilva, grew up down the street from us and has been along for the ride since we were scraping together Foo Fighters covers in our bedrooms. The final piece was Hart Mechlin (lead guitarist), who went to college with me in Vermont, and is a huge catalyst for us creatively and was definitely the final piece of the puzzle to start making our own tunes.
Why do you make music?
The best part about making music for us is seeing an initial song idea, or progression, or melody come to fruition in a full song that we are all super proud of. Those moments are what it's all about for us, and if someone outside the band happens to like it that's just icing on the cake.
What are your biggest influences?
I feel like that answer probably changes daily. The band we all equally love the same has to be The Strokes, but I think our second EP veers a little from that early aughts garage rock influence a bit to some more 70s-inspired stuff like The Rolling Stones or The Heartbreakers. We've also found a love for some old-school surf stuff like Dick Dale that has been creeping into the latest batch of songs we're writing.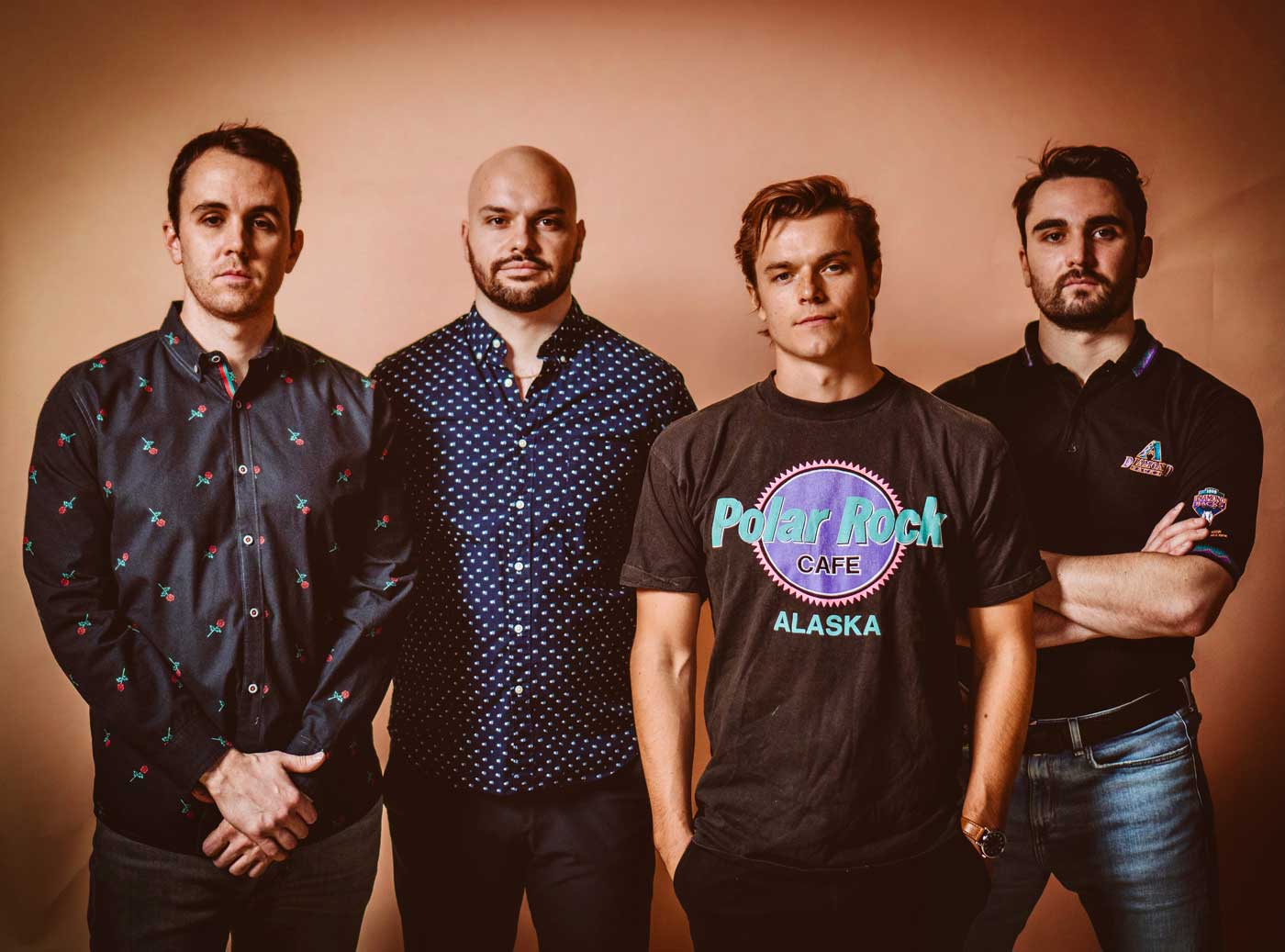 What would you say has been your best moment so far?
Definitely having our debut single 'Gold Rush' played on our favorite NYC radio station, WFUV. We all grew up listening to that station and have discovered and listened to some of our favorite bands on 90.7 over the years.
How would you describe your sound to somebody unfamiliar with it?
Uptempo, danceable grooves with energetic guitar work that veers into the surf rock world and takes a nod from Strokes-era garage rock, while also having the ability to be pared down to a laid-back slow burn like the Rolling Stone's Angie all while still maintaining an identifiable sound.
What's your dream "I've made it" moment?
We would love to play a venue like Brooklyn Steel one day, opening up for a band we love.
We love your new single 'Undercover Retro', what's the story behind it?
Thanks! That one started after listening to a lot of Rolling Stones vinyl that our parents had sent us as a gift. We definitely had the 'Some Girls' record going a lot, and I think that bass line is directly influenced from it. We kept asking ourselves 'what would Ken Rich do'? (Ken Rich is a phenomenal bassist who owns the studio we record at) Eventually we just asked him to play on it, and he was kind enough to do so. Lyrically, the song is about taking a stroll back through a part of town that conjures up distinct memories despite it changing physically, and also weaves in a bit of a love tale about someone who has an old soul.
What else do you have planned for the near future?
We're continuing to line up some shows in New York and will be playing our first out of town shows later this year! We'll have a third EP out in the fall, and will be playing as much as we can while still working on our first full-length album to be put out in 2023.
And finally, who is your biggest fan right now?
That has to be our good friend Kevin Early, who supports us at all of our shows and might be the first self-appointed 'Upsides superfan'. Kevin also does a lot of great work with an organization called Pencils of Promise, and we will be donating all ticket and merch proceeds from our second EP's release show to PoP. A runner-up is Hart's old roomate Wilson Mathe who has supported us since day 1 and recently put in our largest merch order to-date. A second runner-up would have to be a girl named Sarah who recently discovered our song Gold Rush and said it was 'helping her get through finals.'