Following the release of the excellent new single 'Looking That Way'. we caught up with exhilirating pop star BETSIE GØLD
It is easy to grow disillusioned with pop music in the age of streaming services and the ever-perpetuating conveyor belt of identical sounding "stars" that offer the same similar and safe tracks with catchy hooks and little else. Every now and then however, an artist will emerge with the antidote to this, with an uncompromising vision, with personality, with a brash and sometimes even confrontational sound. Step forward BETSIE GØLD.
GØLD characterises her sultry and often attitude-filled brand of music as BITCH PØP. Her music has a raw honesty and gravity about it that reeks of authenticity, unafraid of being maligned or judged for being herself. She is a storyteller, an empowering female voice of defiance and solidarity.
We caught up with BETSIE GØLD and found out a little more about the artist, from her "deep af" emo beginnings to the radio-ready alternative pop that she produces today.
Who TF is BETSIE GØLD?
I'm a baby faced woman with the mouth of a sailor.
How long have you been making music?
Since I was a teenager. I wrote my first song when I was 13. It was called "You Left Me" and it was the most emo song you could imagine. "You left me all alone here, and never really cared about me". Deep af.
Why do you make music?
There's no other option for me. I got really into music and the idea of performing my own songs in front of thousands of people at a pretty young age, and the idea of doing anything else just never crossed my mind.
What are your biggest influences?
Listening to other peoples lyrics. I love and hate when I hear something and think "fuck, I really wish I wrote that". Love because hearing great lyrics makes me feel something I can't even describe, and hate because it annoys me that I didn't come up with them myself.
What would you say has been your best moment so far?
I recently sold out my first headline show in London which was awesome. In my second to last song I decided I wanted to crowd surf. I looked over at my manager and he knew I was about to do something stupid haha. I went for it and it was hilarious. And no one grabbed my butt! Crowd surfing at its most respectful.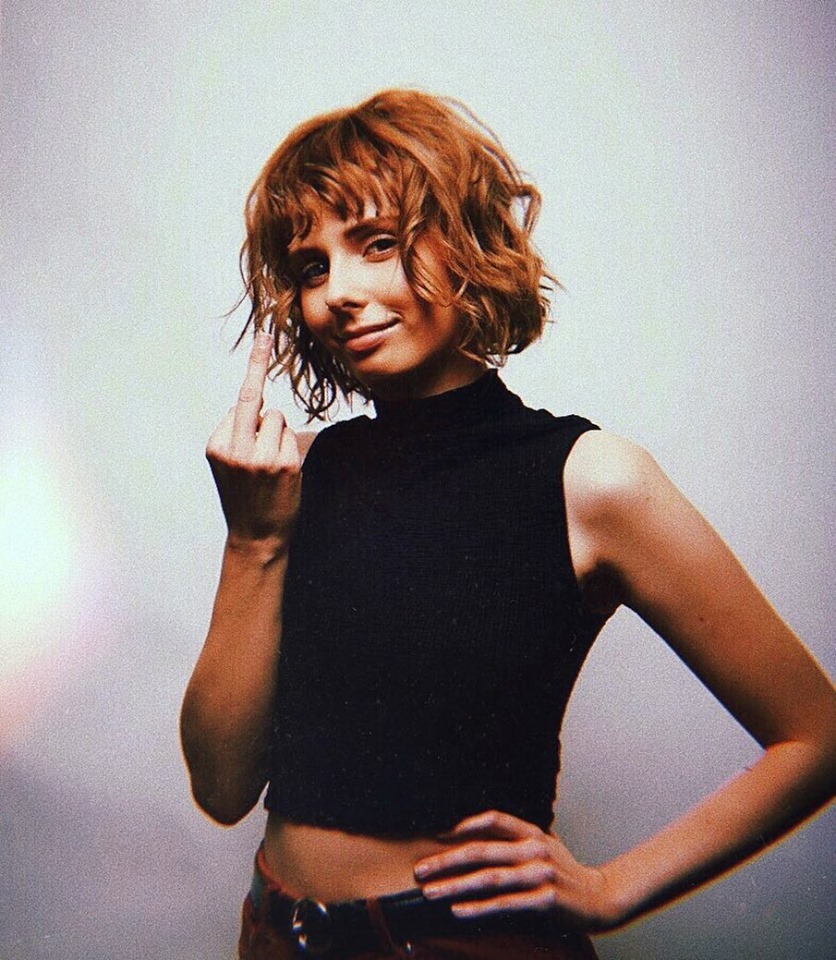 What do you want people to take away from your music?
I want people to take away whatever they want. I really don't want to put ideas into people's heads about what they should and shouldn't feel when listening to my music. It's definitely open to interpretation. Just because I felt a certain way about someone or something when I wrote it doesn't mean they should or need to feel the same way. It's really fulfilling when people tell me what a song means to them.
What's your dream "I've made it" moment?
I have so many goals that it's hard to even think about one moment that would make me feel like I'd made it. With every new thing that happens I'm just so excited for what the next thing may be, so I honestly couldn't say one specific moment that's in my mind. If it happens, I'll let you know!
A unique phrase that seems to pop up fairly often on your social media is "BITCH PØP", what does the term mean to you?
BITCH PØP is the genre of my music… and my way of life. Ha! It's an attitude, a feeling, anything I want it to be. Everyone needs a little BITCH PØP.
You just dropped your latest single 'Looking That Way' today. Can you tell us a little more about it?
Have you ever been with someone where you thought "I just want to touch you all the time and I can't stop thinking about it"? It's that. Being totally overwhelmed by them. It's exciting, frustrating, sexy and completely all consuming.
And finally, who is your biggest fan right now?
My band. They're totally my fan boys. They're complete BETSIE GØLD champions and I've lucked out big time with them.
'Looking That Way' is available now